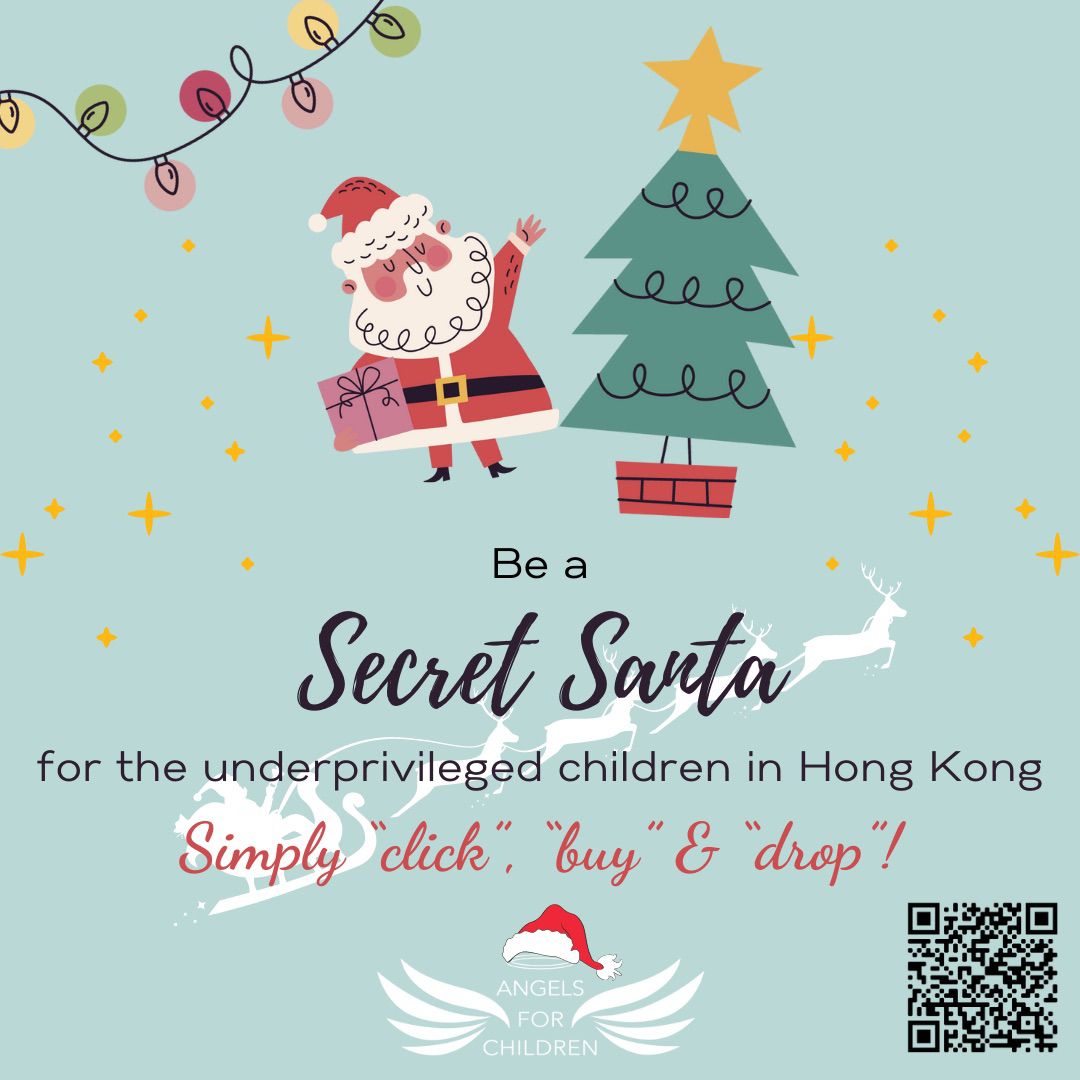 Angels for Children Secret Santa 2021
Join our Christmas Gift Drive and become a Secret Santa for an underprivileged child.
The Angels For Children Secret Santa is an annual Christmas gift drive for the residential children of Po Leung Kuk's small group homes and Society for Community Organization (SoCO) supported children living below the poverty line.
Started in 2014, this was the first time PLK and SoCO children could request a specific Christmas gift from "Santa". Angels For Children collects this Christmas wish list each year and puts it out to donors and the wider community to fulfil it. The gifts are then delivered to the children over the holiday season.
For more information on how to get involved in the drive, click here.