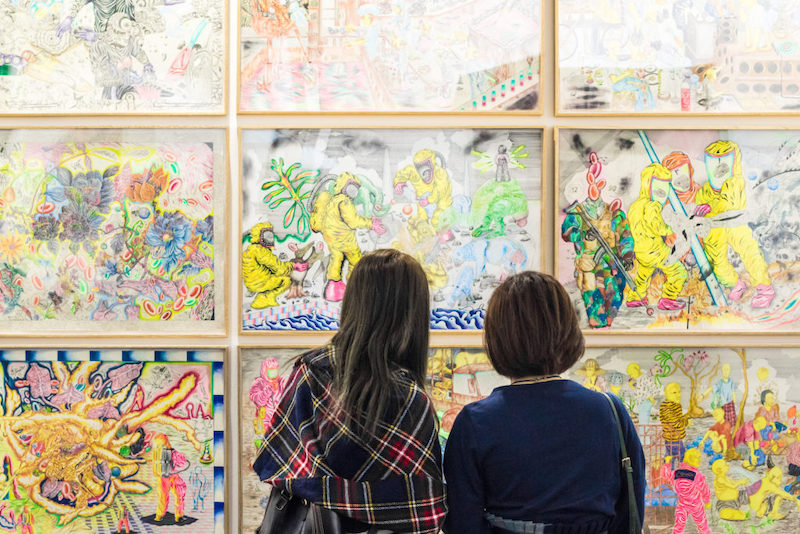 Art Central Hong Kong Is On 26 – 29 May 2022
Welcome to the 7th edition of Art Central Hong Kong
Art Central Hong Kong will be held 26–29 May 2022 at the Hong Kong Convention and Exhibition Centre. Come explore Art Central 2022 at the waterfront of Hong Kong's Victoria Harbour in the heart of the city's Central Business District. Tickets are on sale now via HK Ticketing.
Ticket Prices for Art Central
Adult Weekday HKD$200, Weekend HKD$250
Concession Weekday HKD$150, Concession Weekend HKD$200
Children (5-15 years old) HKD$50
Children 4 years and under may enter for free with a ticket-holding adult
Online Event Available
An online representation of the event will be available online via Artsy from 25 May – 3 June 2022. Gok Dou LIVE by Asia Society Hong Kong Center will be broadcast live from the Fair to Facebook Live.
Open Hours for Art Central:
Thursday 26 May
First Session: 2 – 5pm
Second Session: 5 – 8pm
Friday 27 May
First Session: 11am – 3pm
Second Session: 3 – 7pm
Saturday 28 May
First Session: 11am – 3pm
Second Session: 3 – 7pm
Sunday 29 May
First Session: 11am – 3pm
Second Session: 3 – 6p
For more info: contact info@artcentralhongkong.com