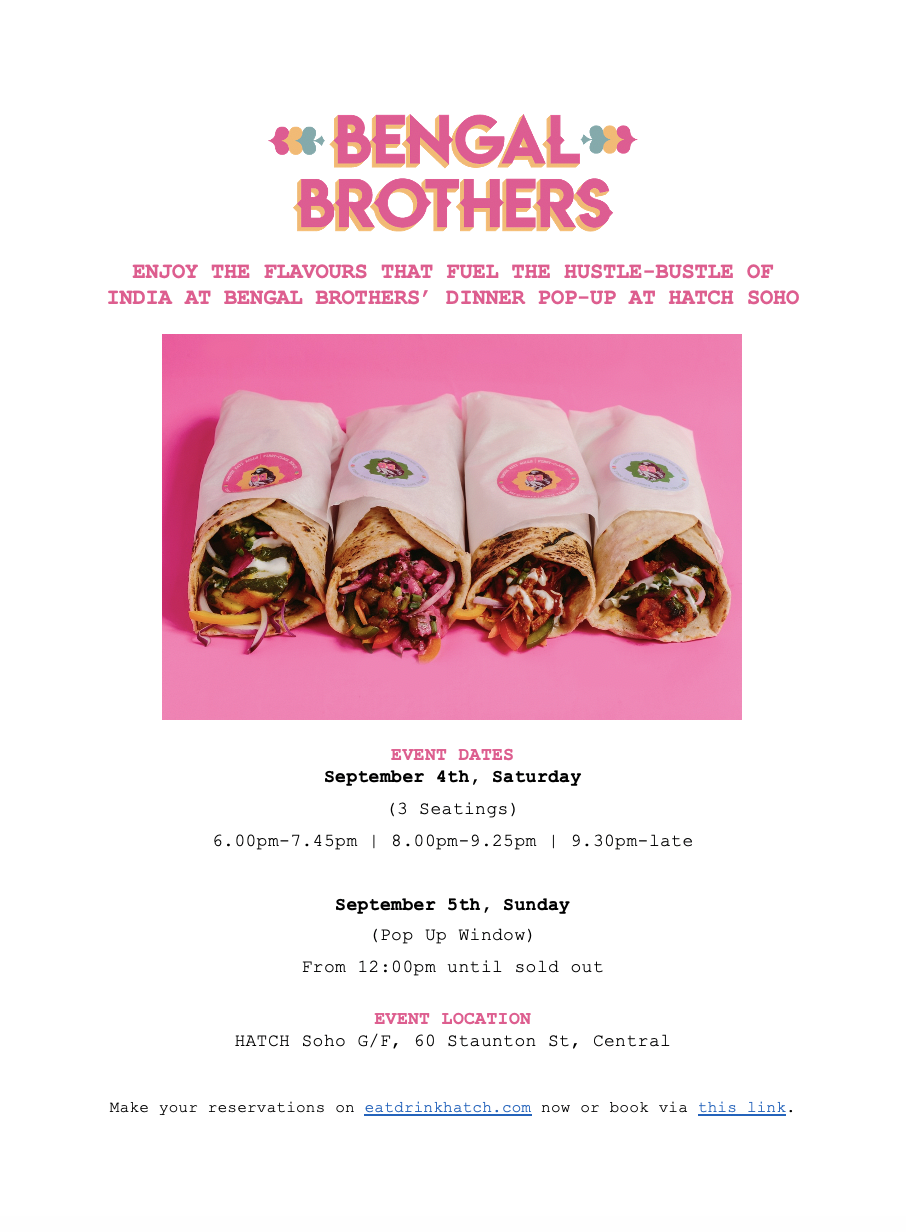 Bengal Brothers' Dinner Pop-up at Hatch Soho
Enjoy a sit down dining experience with Hong Kong's already-iconic premiere kati roll concept. Join Bengal Brothers at Hatch neighbourhood diner and bodega for two days only this weekend.
Bengal Brothers have chosen three of their favourite street snacks to share, followed by "Choose your Kati Roll" and some bonus surprises for their dinner pop-up at Hatch Soho. For two nights only, guests can enjoy the classic flavours revered by India's hungry office-wallahs, aunties, businessmen and babus for HK$338 per person.
EVENT DATES
September 4th, Saturday
(3 Seatings)
6.00pm-7.45pm | 8.00pm-9.25pm | 9.30pm-late
September 5th, Sunday
(Pop Up Window)
From 12:00pm until sold out