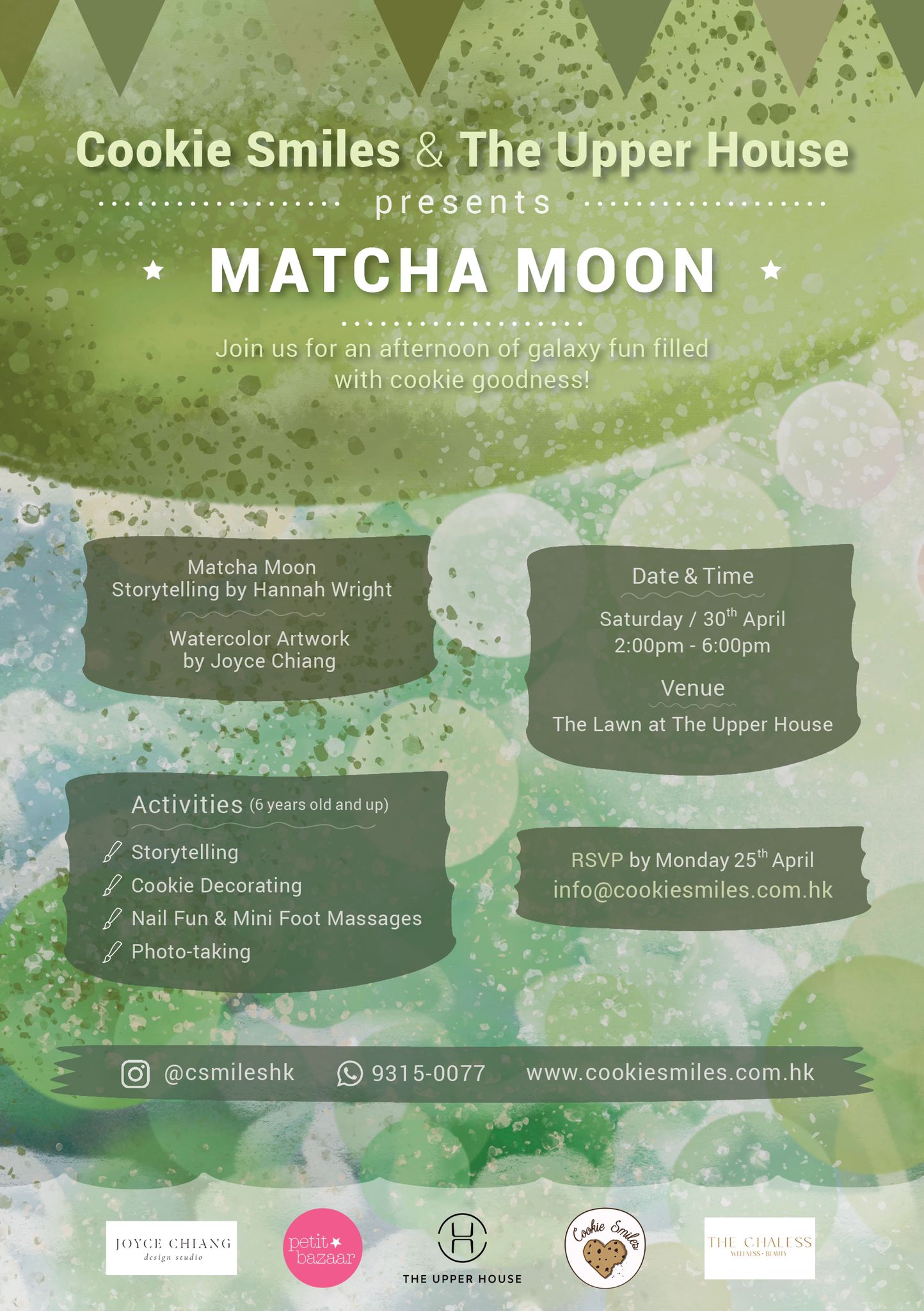 Cookie Smiles Matcha Moon Event with The Upper House
The Upper House will be hosting an event with Cookie Smiles on:
30th of April 2022 from 2:00 – 6:00 pm to support the newly released 'Matcha Moon' storybook.
Tickets are priced at $150* per person and include a Cookie Smiles' decorating workshop, and a Matcha Moon book.
*The funds raised from the tickets will be used to offer training opportunities for the disadvantaged and provide baking and kitchen assistant jobs for the physically impaired.
Activities available on-site for the children (ages 6 and up) include:
A storytelling session with Hannah Wright
Cookie decorating workshop by Cookie Smiles (2:00 PM & 4:00 PM | 4 person per session)
Watercolour artwork by Joyce Chiang
Mini nail and foot massages sponsored by The Chaless
Photo taking opportunities sponsored by Nestology
Purchase your Tickets HERE