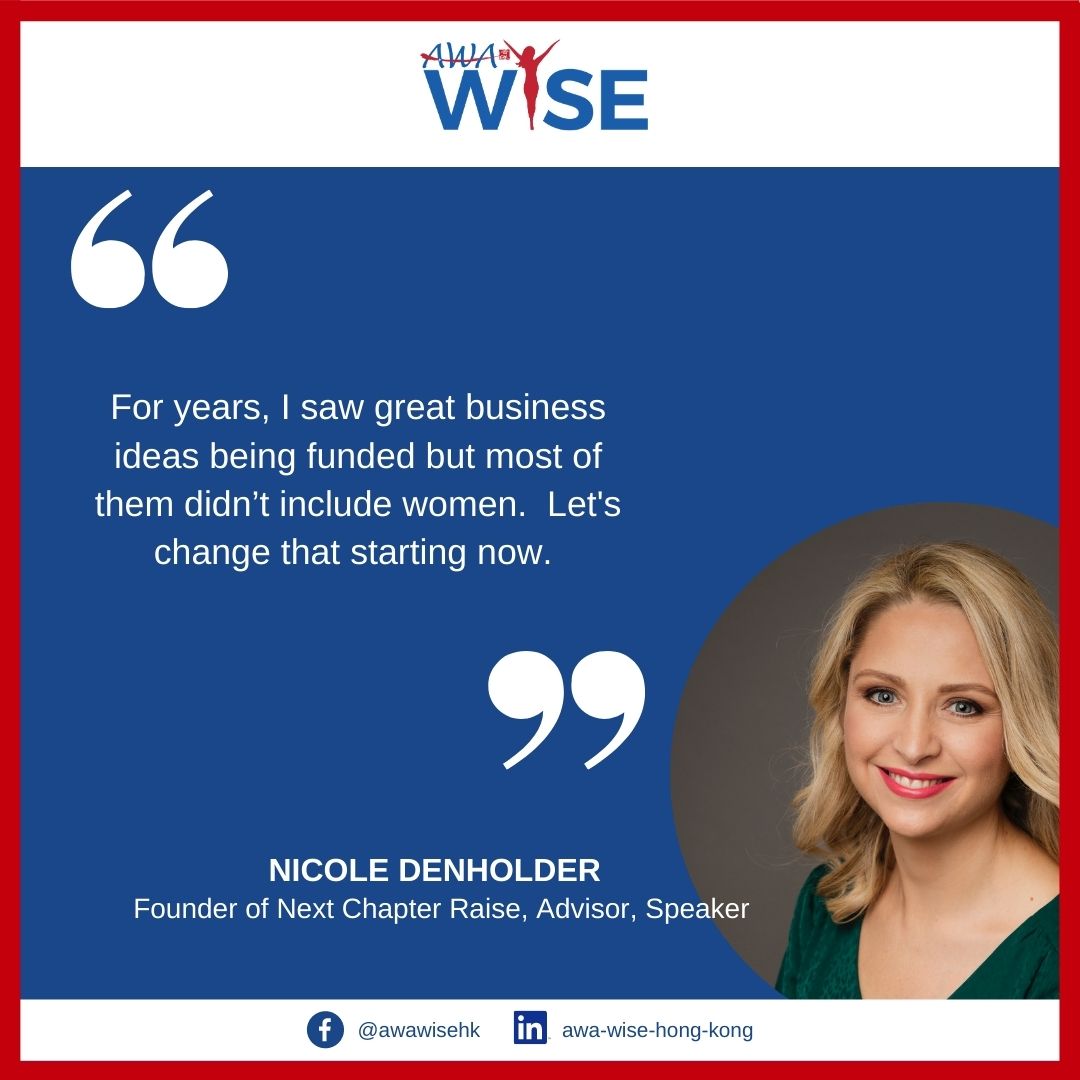 Funding 101 for Small Businesses
Calling women business owners! Are you aware of the funding options available to you? How does setting revenue goals help you? What should you know before approaching funders?
Join AWA WISE for a beneficial workshop conducted by Nicole Denholder Founder of Next Chapter Raise. Nicole has supported and mentored female founders for many years, and seen many of them succeed with fundraising.
Participants who attend this workshop will understand why they need to define revenue goals and the role of funding in achieving these goals. They will be introduced to funding options available to them, learn to assess the stage in their business when women entrepreneurs should go in for funding, and gain an understanding on how they can go about the funding.
Event cost: 150 HKD AWA member / 250 HKD AWA non member.