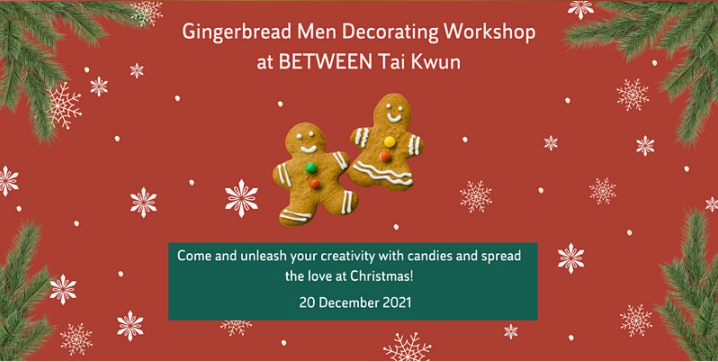 Gingerbread Man Decorating Workshop
In partnership with Cookie Smiles, BETWEEN in Tai Kwun will be hosting a Gingerbread Men Decorating Workshop. Open to both adults and little ones, each workshop lasts for one hour and consists of two decoration sessions.
Time: 11:00 -12:00 OR 17:00 – 18:00, 20 December, 2021
Sessions are limited to 10 people an all ingredients and tools are provided.