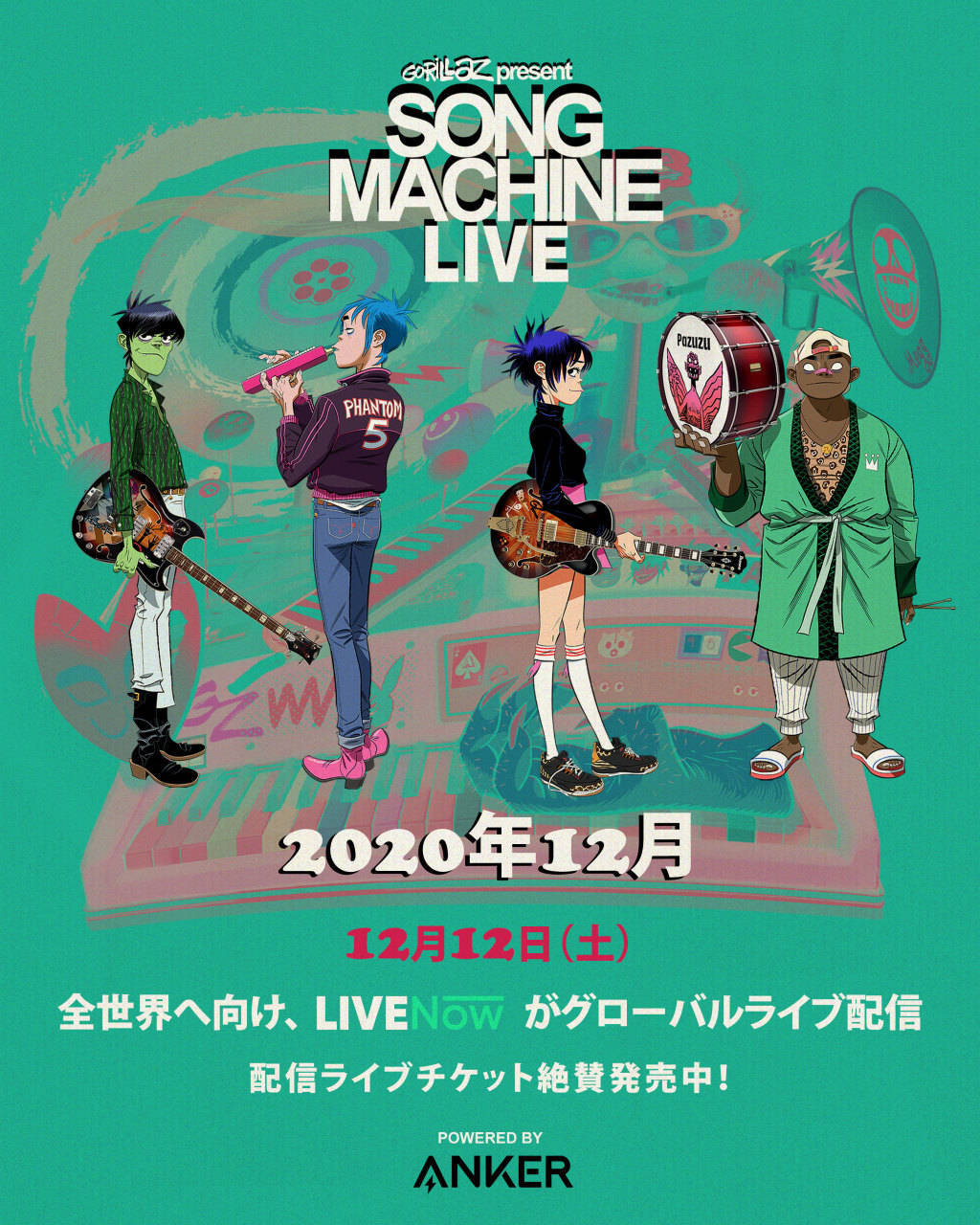 Gorillaz present: SONG MACHINE LIVE
In 2020, Gorillaz's live performance can no longer be stopped!
On December 12th and 13th, 3 live streaming perfomances directly from London to the world in 3 time zones!
Ticket types:
Single live streaming ticket
"World ticket" 1 user can access all 3 streams
4 x Virtual party pack with streaming tickets
Streaming access code for a total of 4 users. A bundled ticket that includes live chat rights. In addition, downloadable artist original PC backgrounds, screen savers, countdown movies, and playlists are included!
Get tickets here: https://www.ticketflap.com/gorillaz-song-machine-live