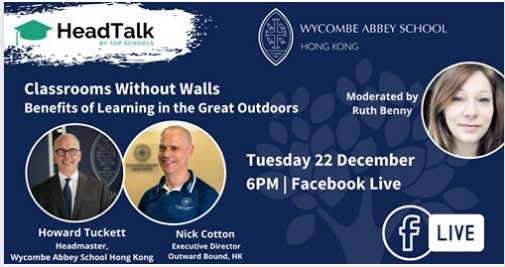 HeadTalk: Classrooms Without Walls Benefits of Learning in the Great Outdoor
Join Wycombe Abbey School Hong Kong's Headmaster, Howard Tuckett and Nick Cotton, Executive Director of Outward Bound Hong Kong as they discuss the importance of extending learning to the great outdoors.
The benefits of taking learning outside the classroom is PROVEN, socially, physically and academically. Spending time outdoors and taking part in nature based activities can improve a child's overall school performance; enhancing creativity and problem solving skills whilst boosting confidence and independence.
Live on Facebook here