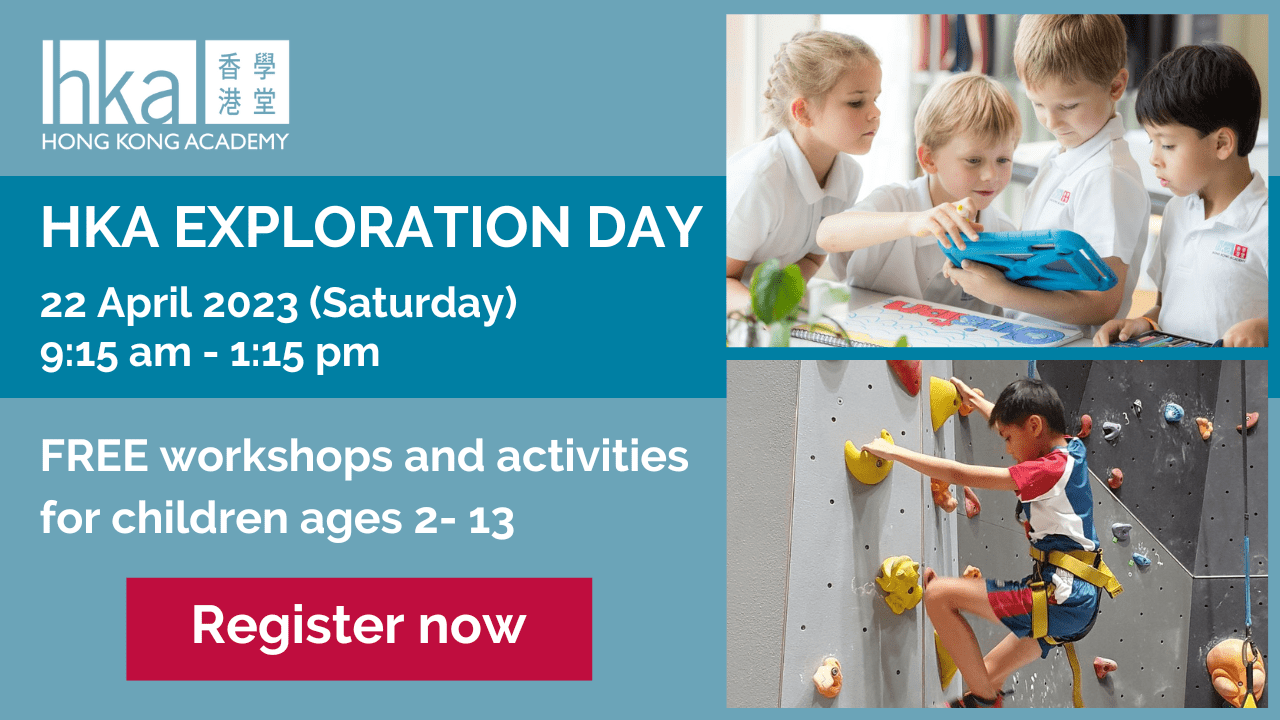 HKA Exploration Day
HKA Exploration Day will provide families with first-hand insight into Hong Kong Academy's teaching, programmes and facilities. This free-of-charge open day offers parents and children a variety of specialist activities and faculty-led workshops at our award-winning campus in Sai Kung.
Meet the faculty, students and current parents to discover what it feels like to be part of the HKA community.
Attendees of this event are eligible for a 2023-24 application fee waiver for applications submitted by 5th May 2023.
Date: 22nd April 2023 (Saturday)
Time: 9:15 am – 1:15 pm
Venue: Hong Kong Academy,  33 Wai Man Road, Sai Kung
Cost: Free-of-charge
Register here: https://bit.ly/3J6cuTy