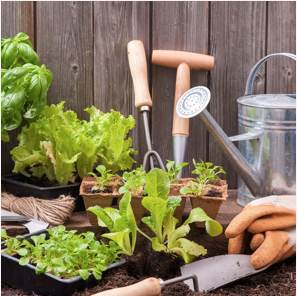 Home Gardening for the Community – Workshop
Through this four-week online programme, participants can learn planting techniques at home. You can even make a contribution to the community with your own plant.
Discover your green fingers as our planting experts teach you how to garden step by step. A farming tool kit will be delivered to your home, including seeds, soil, farming tools and other materials needed.
The 4-Week Online Training Plan
Week 1 – What to plant now? Design your own planting schedule!
Week 2 – A quick guide to understanding seed packets
Week 3 – How to select proper organic fertilisers and pesticides
Week 4 – Benefits of companion planting
In the fourth week, you can give away one of your plants to the community farming plot at Nature Discovery Park, where our farmers will take good care of it. Produce will be donated to Food Angel, a food rescue and food assistance programme launched in 2011 by Bo Charity Foundation with the mission of 'Waste Not, Hunger Not, With Love'.
Programme period: 25 Jan to 28 Feb 2021
Zoom class date: 28 Jan / 4 Feb/11 Feb/ 18 Feb (18 to 28 Feb will be open for participant to give away one of the plants to the community farming plot at Nature Discovery Park*)
Zoom class time: 1pm to 1:30pm (20 – 30 mins each session)
*Nature Discovery Park will donate the plants to Food Angel by 31 March
More Info here