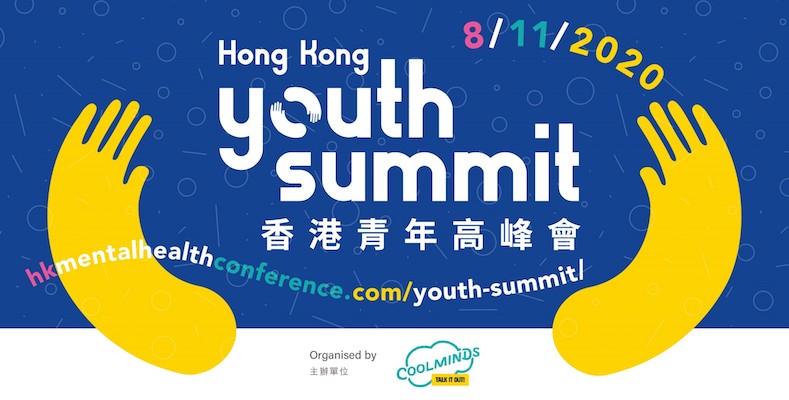 Hong Kong Youth Summit 2020
Following the conference, the Youth Summit will be held in a virtual format, with an in-person option, on 8 November 2020 with the overarching theme "Resilience: Supporting each other and ourselves". The event is being organised by the event's youth ambassadors together with Coolminds, Mind HK and KELY Support Group's joint youth mental health initiative. MINDSET and Jardine Matheson are funding this event and Morgan Stanley has funded its development. The Youth Summit aims to engage 14-24 year olds through interactive sessions, panel discussions, stories of lived experiences, and more.
Key topics that will be addressed at the summit include: fostering positive mental health and resilience; reaching out for support; lived experiences; peer support movements and initiatives; managing academic pressures; and navigating the online world safely and positively.
KC Wong, Executive Director, Community Affairs of Morgan Stanley: "Now more than ever, we need urgent attention and concerted actions to respond to the growing global mental health crisis affecting
young people. We are delighted to support the inaugural Youth Summit to help address mental health concerns and the far-reaching challenges of stress, anxiety and depression among the young."
Registration:
Attendees will have access to a digital programme and will be able to express interest in attending in- person (subject to public gathering restrictions). Early bird tickets will be on sale from 27 August 2020. With the many uncertainties of the coronavirus pandemic, the organising team will continue to monitor the situation and follow guidance from the Hong Kong Government.
Website: www.hkmentalhealthconference.com
Ticket registration: http://www.ticketflap.com/hkmhcys