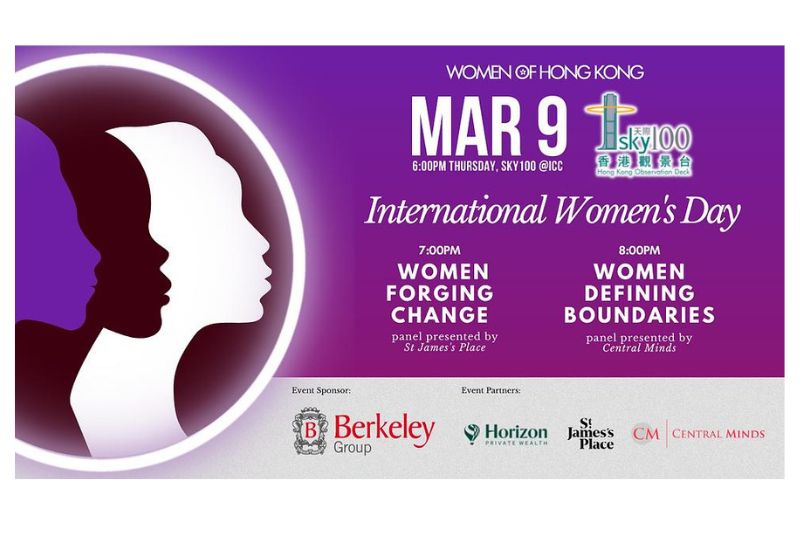 International Women's Day – Women Forging Change
Celebrate International Women's Day with Women of Hong Kong! Following the theme of #EmbraceEquity, Women of Hong Kong has put together an evening panel that will challenge your thoughts, where you'll hear from extraordinary women in Hong Kong who have taken action to promote gender equality, challenge gender norms, and advance women's rights.
The panel discussions "Women Forging Change" and "Women Defining Boundaries," will challenge your thoughts and shine a light on important conversations that need to be had. Don't miss out on an evening of inspiration, connection, and change.
Tickets cost $320 or $280 early bird before 1 March
Playtimes readers get 30% off general admission with code PPP