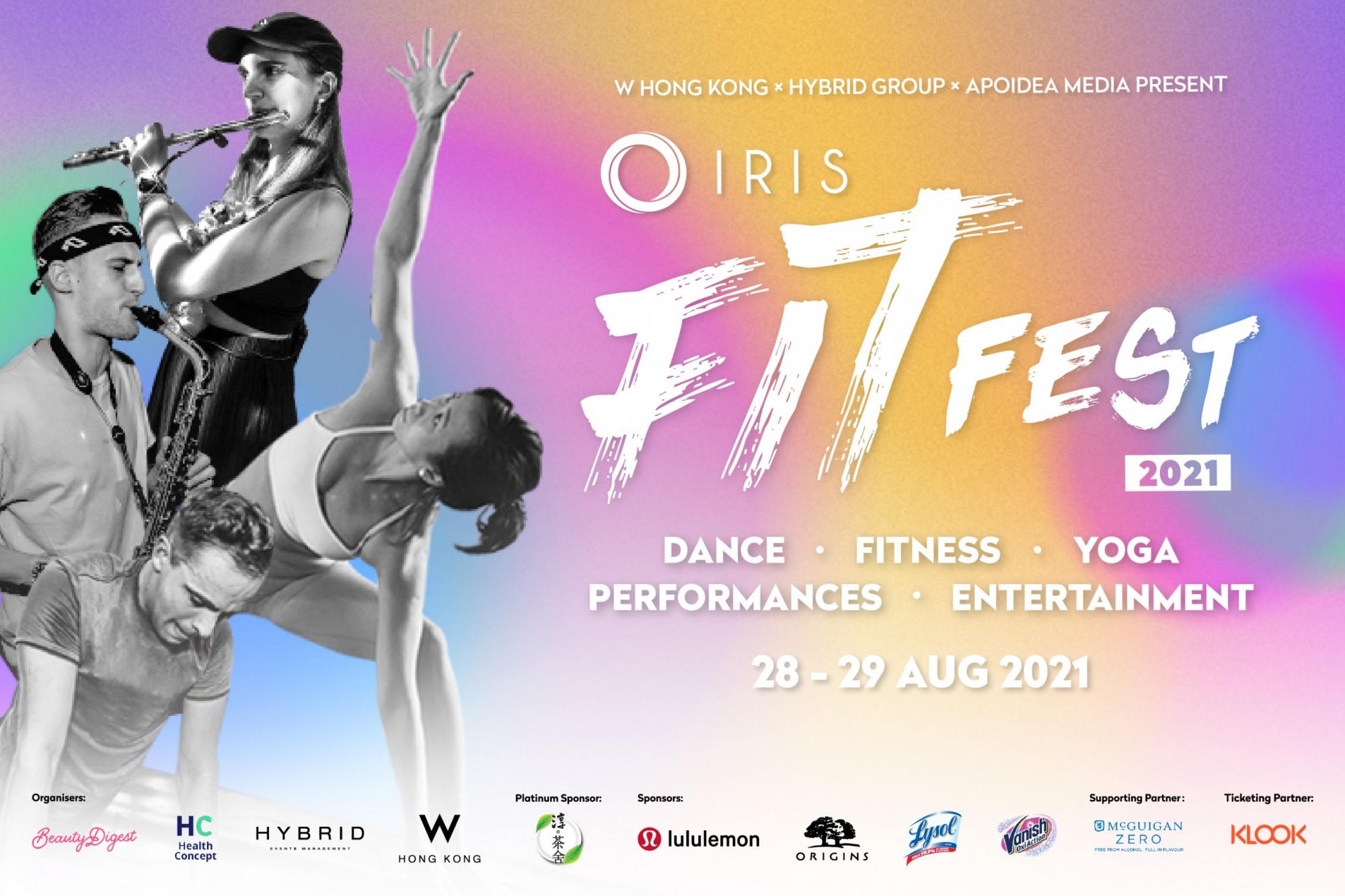 IRIS FITFEST – Fitness and Wellness Festival
IRIS: FITFEST, the largest fitness and wellness festival returns to W Hong Kong on 28 and 29 August 2021 from 10.00 – 19.00 on both days.
Head on over to the W Hong Kong for an energetic and stress-relief weekend celebration for all sports and fitness enthusiasts. Brand-new sports experiences includes: integrating yoga, fitness, dance, and music, all led by celebrity instructors: Alex Lam, Utah Lee and Anisha Thai.
Tickets* are limted so book yours today! For more information visit here.
*IRIS will comply with the city's latest safety measures. Participants must have received at least one dose of the COVID-19 vaccines in Hong Kong on or before the event day, and must present records upon entry. Limited capacity for each session, tickets will be available on a first-come-first-serve basis. Participants will receive 1 exclusive FITFEST gift set upon entry.
What is IRIS: FITFEST?
Established in 2015, IRIS is the largest fitness and wellness festival in Hong Kong, and gather more than 6,000 sports and health enthusiasts every year. IRIS aims to foster a better lifestyle for people via intelligent positive experiences. For the first time, IRIS: FITFEST essentially combines the best of IRIS elements into 2.5 hours sessions. Participants can expect all things fitness & wellness and to experience inspirational sports training session, plus fascinating and joyful performance in one go.