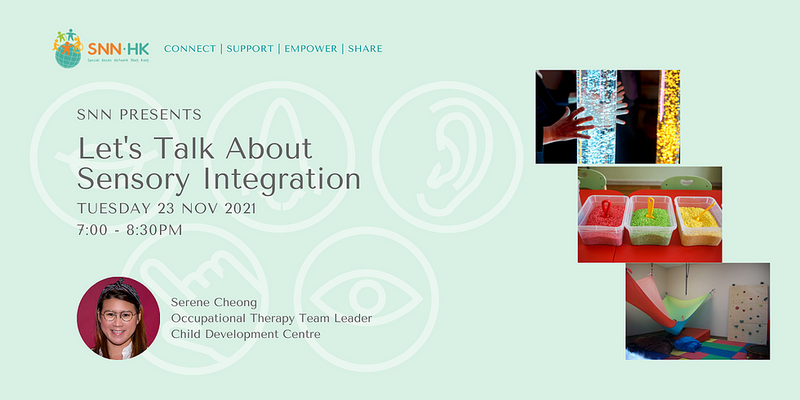 Let's Talk About Sensory Integration
Join the Special Needs Network Hong Kong for this free online event!
Serene Chong will guide parents and caregivers on the topic of sensory integration and how some children find it difficult to process sensory information (eg. sound, touch and movement) from the world around them. This means they may feel sensory input more or less intensely than other children, affecting their ability to interact in different environments.
Join us online and learn:
What is sensory integration?
Signs and symptoms of sensory processing issues
Types of sensory avoidance and sensory seeking
How you can help your child
Explore activities for each sensory systems
Sensory processing issues can affect children of all ages, so join this free online event to learn more in order to support your child.
Date: 23 November 2021 7:00 pm – 8:30 pm HKT
Register for the event here.
Serene is the Occupational Therapy team leader at the Child Development Centre and has extensive experience in helping children with additional needs gain confidence and in supporting parents.