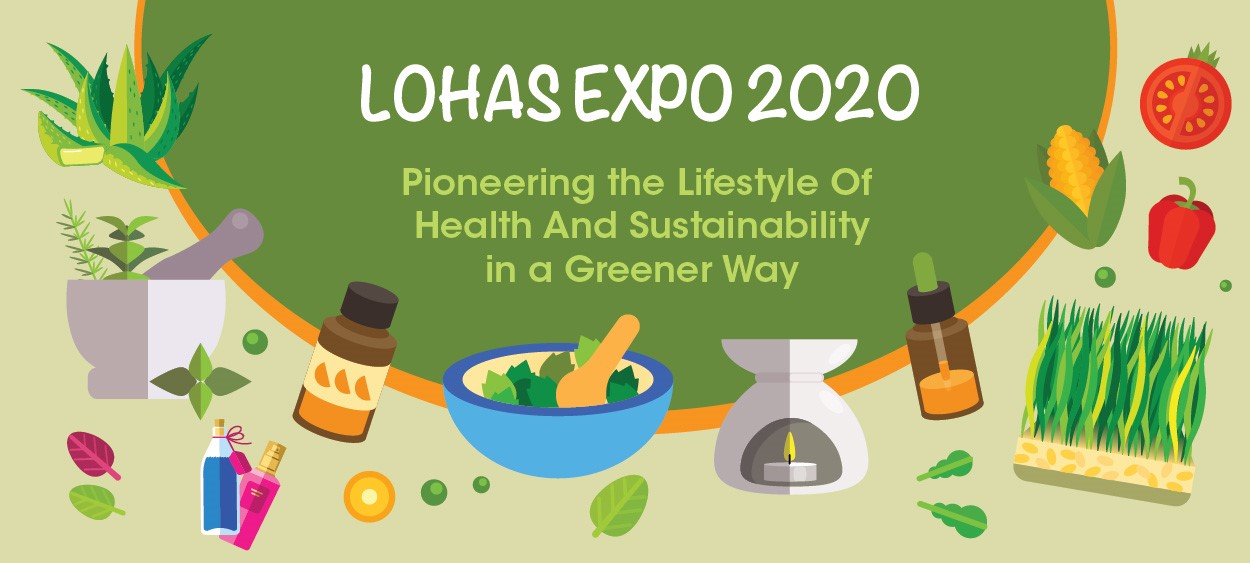 LOHAS Expo & Vegetarian Food Asia 2020
THE SHOWS MUST GO ON!


The LOHAS Expo & Vegetarian Food Asia 2020 (originally scheduled in July) are rescheduled to

23-25 October, 2020 (Fri to Sun) at Hall 3F & G, Hong Kong Convention & Exhibition Centre

. With the COVID-19 situation improves locally in Hong Kong, the LOHAS lifestyle is prompting people to look more closely on health and environment recently. The outbreak has increased consumers interest in health and natural products, a big increase is reported by retailers in the demand for natural and organic food and supplements, healthy foods and natural home cleaning products. 
YOUR HEALTH ARE ALWAYS CARES
You will find thousands of natural, organic, healthy, wellness, vegetarian and vegan products from all over the world, including mainland China, USA, Canada, Australia, Sweden, USA, Japan, Korea, Japan, Hong Kong, etc.  Safeguard measures will also be taken by applying a long-lasting, non-toxic, alcohol free, food safe and environmental friendly solution (NDF-Bio75™) at each booths and panels to reach highest infection control.  It has now completed its COVID19 viral testing programme at the University of Arizona and showed a percentage reduction of 99.996% against the coronavirus SARS-CoV-2. SARS belongs to the same betacoronavirus genus as COVID19.
FOOD INNOVATION SUMMIT @ LOHAS EXPO
Stay ahead of the future food market by joining the Onsite Forum at LOHAS Expo 2020! Industry leaders and business experts all gather at the first Food Innovation Summit to share insightful topics! Only one month away from LOHAS Expo – register your visit now to secure your fast pass!
Why we need Alternative Proteins and What is Cultivated Meat?





Nutri-3D Food Printing and Healthy Eating





Nanofood for Healthy Living





Accelerating Food Technology Startups





Next Super Food
Hong Kong LOHAS Award Presentation Ceremony
Organized in partnership with LOHAS Association of Hong Kong, the award aims to examine and recognize the achievements of enterprises which contribute outstanding efforts to support the development of Lifestyle Of Health And Sustainability (LOHAS) in Hong Kong.
Green Beauty Salon Award Presentation Ceremony
With the support from major associations in the beauty industry, Green Beauty Salon Award aims to enhance the awareness from the industry to provide greener and better-quality service.