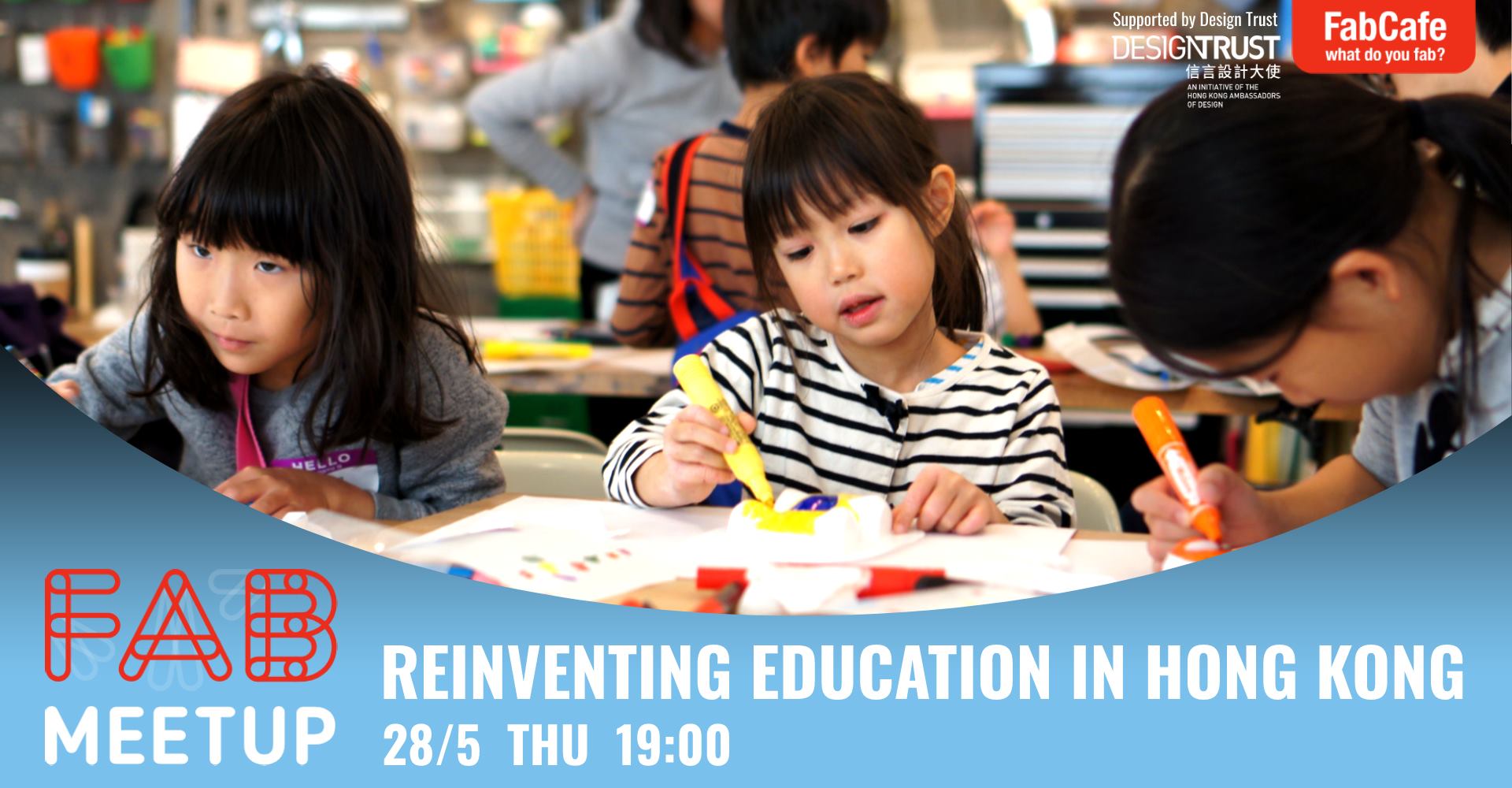 Online FAB Meetup "Reinventing education in Hong Kong"
"??????????? ????????? ?? ???? ????"
Under the pandemic of COVID-19, we are exploring different ways for children to learn, such as using online tools and games. This is the time to make us consider: does the traditional way of education fit our children? Are there any alternatives out there that do not require a fixed classroom setting?
Meanwhile, there are more arguments that students in Hong Kong need more skill-based training and focus more on whole-person development. Under the education system in Hong Kong, is there a way to strike a balance between acquiring knowledge and personal development such as creativity, values and interpersonal skills? Can immersive learning or alternative education replace the traditional learning format?
In the next FAB Meetup, we would like to learn more on how Hong Kong schools are adopting different learning methods and how these methods can benefit our children. We are delighted to have Ryan from Victoria Shanghai Academy to share how digital learning work in his school, and Wincy from Forest House Waldorf School to share how Alternative Education can apply to Hong Kong schools.
Join this online FAB Meetup if you are interested on new learning methods in Hong Kong!
This FAB Meetup session is supported by Design Trust Seed Grant.
https://designtrust.hk/