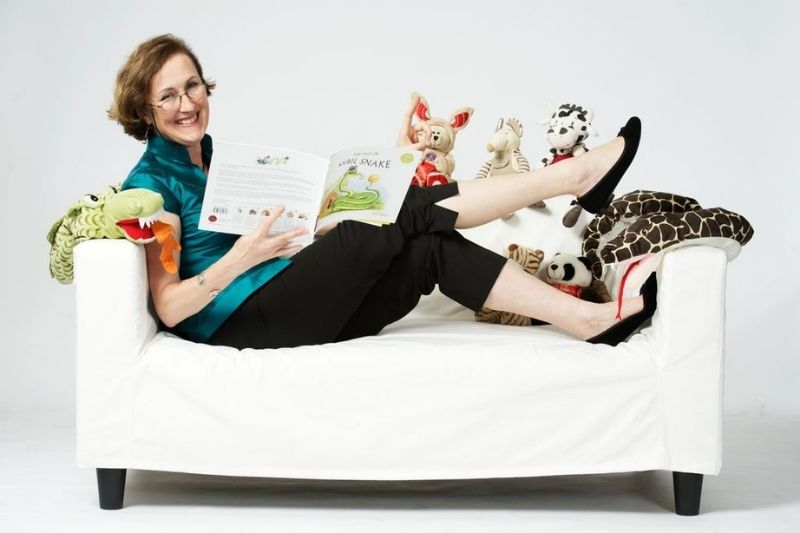 Online Storytelling Session with Sarah Brennan
Celebrated children's author Sarah Brennan is visiting Stamford virtually! She will be sharing her beloved tales and what's better than hearing it from the author herself. 
Sarah, one of Stamford's Global mentors, is known for her energetic storytelling style, which engages and delights the imagination of young readers. Be sure to register for this not to be missed opportunity to spark your child's passion for books! This session is best suited for children ages 5 – 10, but of course, children of all ages are welcome too!

March 18 (Thur)
3:00-3:45 pm: The Tale of Oswald Ox
4:15-5:00 pm: The Marvellous Adventures of Maggie and Methuselah (A Hong Kong Mystery)
March 19 (Fri)
3:00-3:45 pm: The Tale of Pin Yin Panda
4:15-5:00 pm: The Tale of Oswald Ox
Register link: https://www.sais.edu.hk/online-storytelling-session-sarah-brennan/
About Sarah Brennan
Sarah Brennan began writing funny columns for a local parenting magazine and transitioned into children's stories. In November 2007, she started her own publishing company Auspicious Times Limited, which has now published 13 tales to complete a boxed set of The Chinese Calendar Tales. The Calendar Tales are funny illustrated stories in rhyme featuring each of the 12 animals of the Chinese Zodiac and an ambitious panda! They are full of fascinating Chinese history, culture and folklore, and have been best-sellers in Hong Kong for well over a decade.