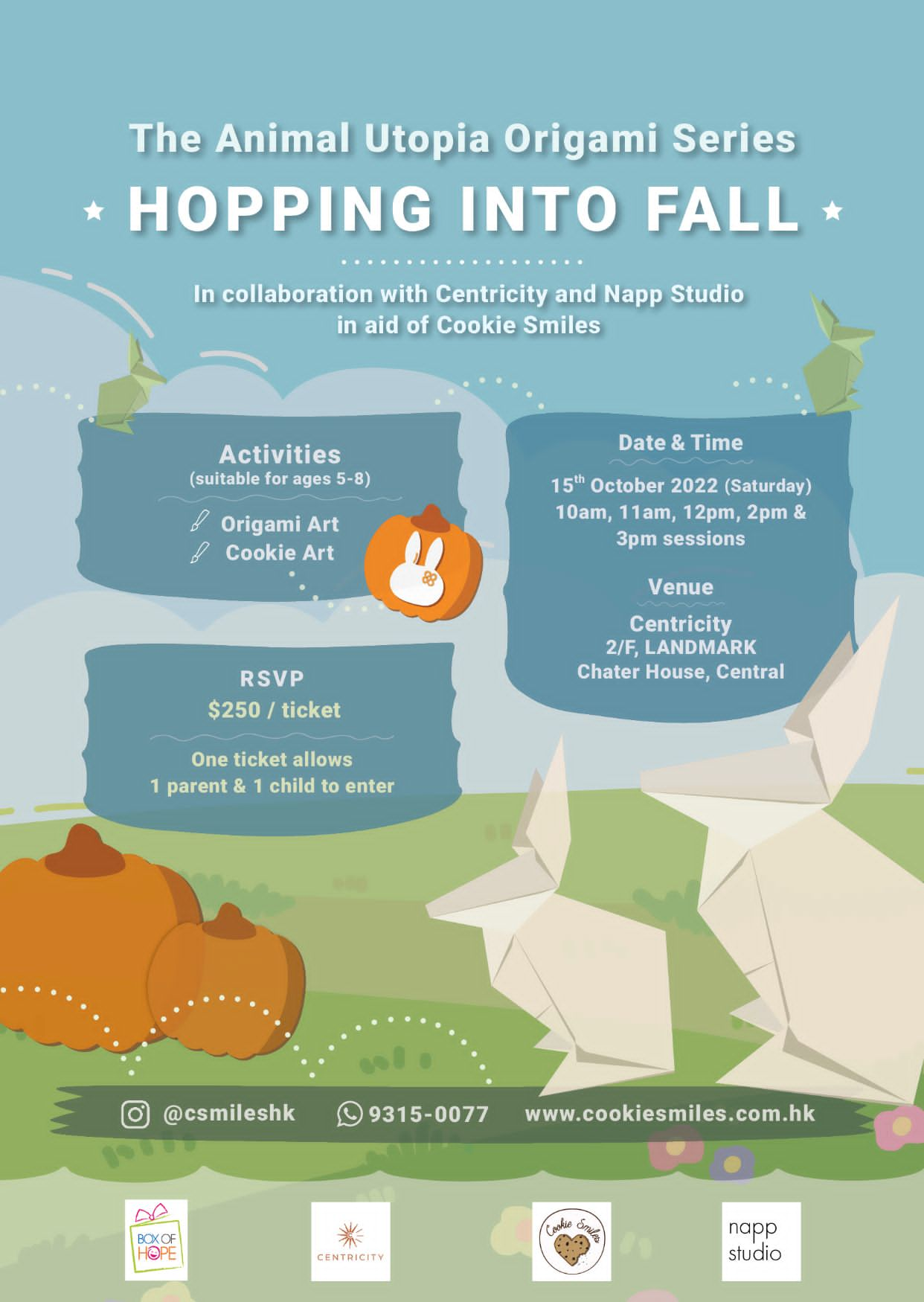 Origami and Cookie Workshop with Cookie Smiles
This coming September, join Cookie Smiles at this Origami and Cookie workshop for children ages 5-8 years.
The workshop sessions consist of a cookie decorating workshop and a origami folding workshop, with the room decorated with large origami animals. Just like a zoo! Not only can the children decorate cookies to accompany the origami animals, but also the giant versions of the origami animals will be available for the children to take home and decorate their rooms with!
Date and Time: 15 October 2022 – Sessions at, 10, 11, 12 and 2pm
Venue: Centricity, 2/F, LANDMARK Chater House, Central
Tickets: $250