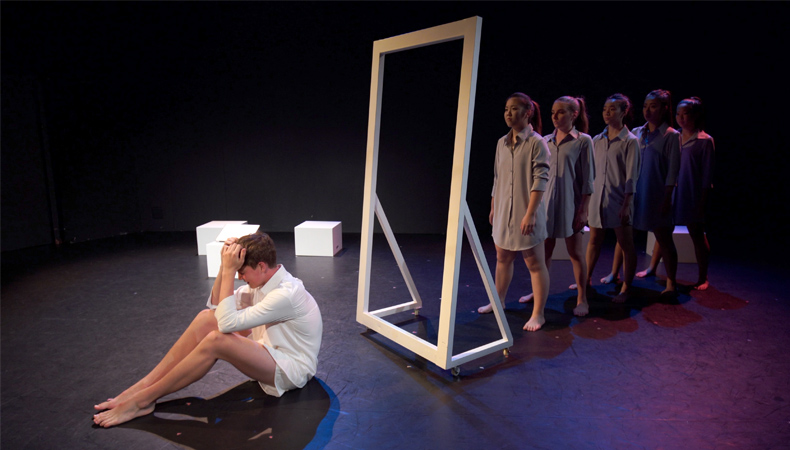 "Pull Back the Curtain 2021" Youth Scriptwriting Programme
From Frida Kahlo to Neil Armstrong, from The Beatles to David Bowie, this year, Hong Kong Youth Arts Foundation (HKYAF)'s Pull Back the Curtain goes back in time and takes inspiration from some of the greatest figures in 20th century music, art and history.
In workshops led by professional writer and theatre maker Becky Baker, participants look at the lives of influential popular culture icons, use the stories they uncover to stimulate ideas for scripts, then take on the roles of writer and director to devise their own theatrical pieces from conception to performance.
Participants are also introduced to a diverse array of contemporary theatre practices and creative script writing techniques – such as monologues, verbatim theatre and spoken word – to help them develop a diverse writing toolkit and create an exciting and innovative script.
If you'd like to craft your own original performances, join us this summer to hone your skills and create work that celebrates hope and survival in changing times.
"Pull Back the Curtain 2021" Youth Scriptwriting Programme
Date: 05-17/07/2021 (Mon-Sat)
Venue: HKYAF Studio
Suitable for: Ages 13 to 25
Conducted in English. Free admission.
Registration Deadline: 28/06/2021 (Mon)
Online Application: http://www.hkyaf.com/pullbackthecurtain2021
Facebook/ Instagram (@hkyaf)