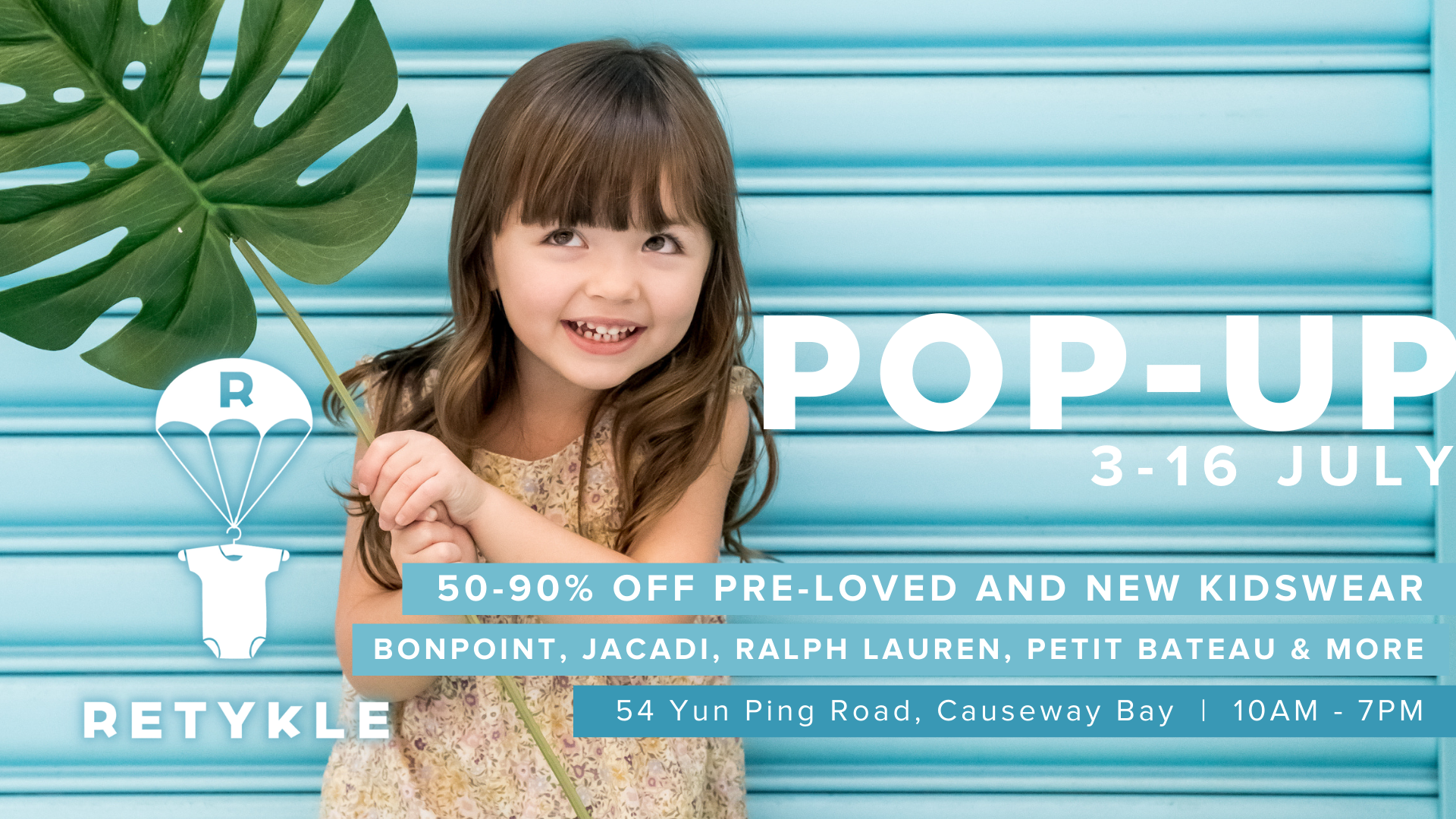 Retykle's Causeway Bay Pop Up Store
Where buying second-hand is as good as buying brand new
After remaining online for two years, Retykle is thrilled to announce that they will be hosting a 2 weeks pop up store. Starting on Saturday July, 3rd customers are invited to shop for preloved and new designer, baby, children's clothes, shoes and accessories.
Located in Causeway Bay,  Retykle will be offering a premium in-store experience as well as an opportunity for any customers to drop-off their outgrown children's clothes.  
More than 2,000 designer kids brands  
During the event, customers will be able to shop a curated edit  from Retykle's 2000+ designer brands including Jacadi, Bonpoint, Ralph Lauren, Seed, Moncler and many more. Ranging from new with tags to gently used condition for kids aged 0-14. The edit will be refreshed with hundreds of new items daily.
Up to 90% off  
All items will be beautifully displayed and ready for purchase at up to 90% off original price. Retykle will also have on offer exclusive past season discounted items from Bonpoint, Petit Bateau, Moncler, Vilebrequin, Jacadi and more.  These new items will all be available at up to 60% off original retail price. These tags-on discounted items are perfect for those who prefer to buy brand new or are looking for  gifts. 
Join the Cycle & Get an extra 10% off discount
Retykle will also be collecting outgrown second hand children's clothes at the pop-up location for consignment at retykle.com. To encourage parents to 'Join the Cycle', those who bring clothes for resale will receive an additional 10% off their same day purchases at The Causeway Bay pop-up shop.
Details
Date: July, 3 to July, 16 
Time: Monday-Sunday, 10am-7pm
Venue: 54 Yung Ping Road, Causeway Bay