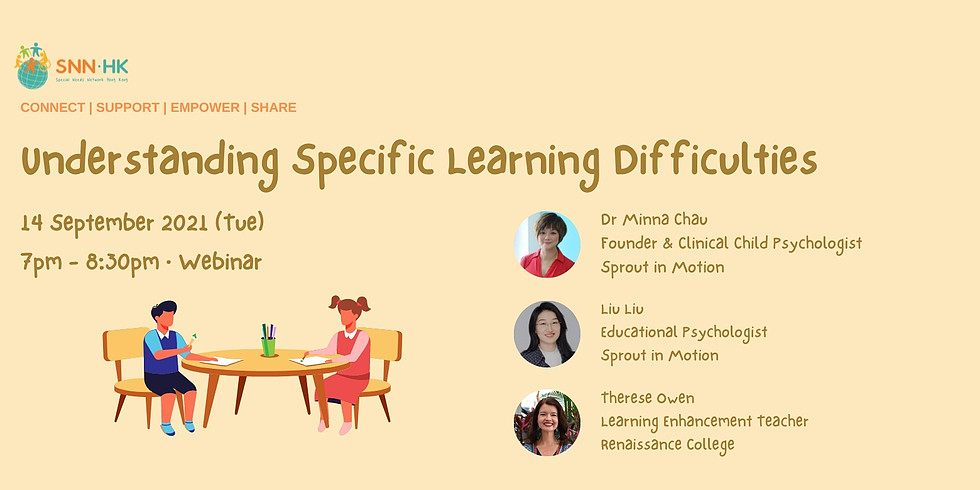 Special Needs Network Hong Kong Presents: Understanding Specific Learning Difficulties
Many children experience learning difficulties in school. These difficulties could be caused by many factors, one of which is called specific learning difficulties. A specific learning difficulty could affect a child's reading, maths and writing as well as social relationships with others. In this webinar, the discussion will focus on:
The three different types of specific learning difficulties and their characteristics
Ways to identify and diagnose specific learning difficulties
Some evidence-based intervention strategies that could help support children with specific learning difficulties
Join SNN to hear from Dr Minna Chau (clinical psychologist), Ms Liu Liu (education psychologist) and Ms Therese Owen (learning enhancement teacher) for their perspectives on diagnosing, supporting and teaching children with SpLD.
Click here for more information and to register.