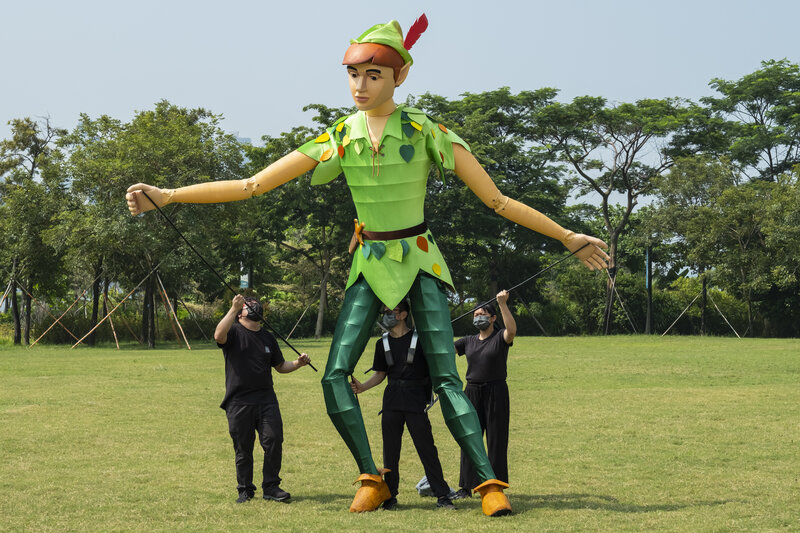 Standard Chartered Arts in the Park 2021
On 6 and 7 November 2021, Standard Chartered Arts in the Park 2021 brings the characters of Peter Pan to life and transforms the West Kowloon Cultural District Art Park into a magical Neverland with a full programme of visual arts and performing arts activities. The event includes six types of arts activities – a colourful giant puppet and dramatic costume showcase, 12 interactive art stalls, stage performances, storytelling theatres, installations exhibiting 9,000 artworks and a photo area for capturing fun moments with family and friends. All activities are free and open to everyone.
For more information, see the website.
See also: Family Fun Day For Hong Kong Maritime Week 2021