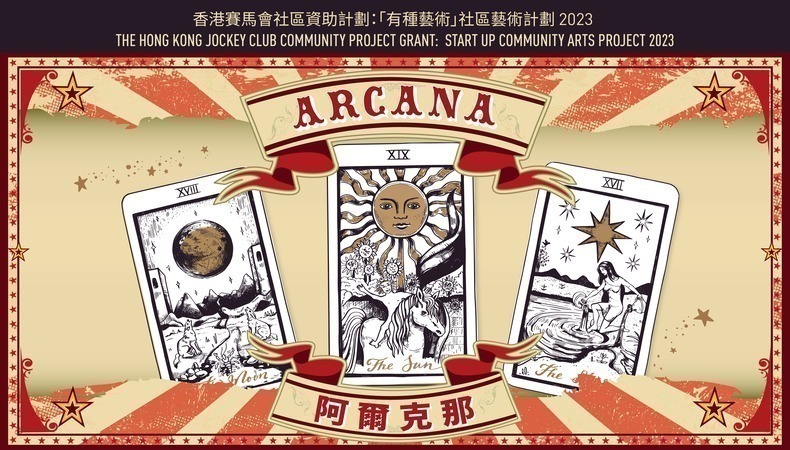 The Hong Kong Jockey Club Community Project Grant: Start Up Community Arts Project 2023 – Performance "Arcana"
"The cards tell a story…but you write the ending." Humans have always yearned to know what the future has in store. Who doesn't want a glimpse of what lies ahead, in life, love, work and adventures?
Created as part of The Hong Kong Jockey Club Community Project Grant 2023, Arcana is collaboratively devised and choreographed by HKYAF Founder Lindsey McAlister, Youth Assistant Director Amelie Shih, and 24 dancers aged between 6 and 18. Moving within an old-style circus space, the performers explore the symbolism of the tarot deck's Major Arcana cards, dressed in stunning costumes by French costume designer Lola Clavel.
Between 16 and 18 March, join us for a performance of Arcana, a new dance theatre work inspired by the mystic art of tarot. The 70-minute performance takes place at Y Theatre, Youth Square, Chai Wan at 7:00pm, and includes a post-show sharing session. ​Suitable for ages six and above. Free admission. Register here.
Performance 
Date: 16 – 18|03|2023
Time: 7pm – 8:10pm
Venue: Y Studio, Youth Square, Chai Wan