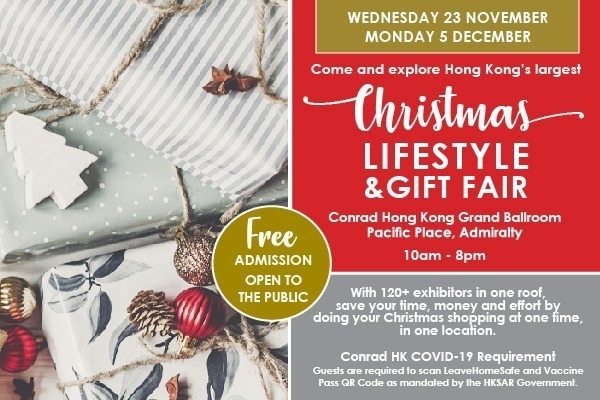 The Prestige Christmas Gift & Lifestyle Fairs
A ballroom full of holiday shopping is coming soon at the 2022 Prestige Christmas Gift and Lifestyle Fairs! The ever popular Prestige Fairs returns to the Grand Ballroom of Conrad Hong Kong on Wednesday 23 November and Monday 5 December, 10am to 8pm.
If you're hoping to complete all your Christmas shopping in one swoop, then head to the Conrad Ballroom for the Prestige Fairs. As you enter the ballroom, you will be amazed at the eclectic variety of products from creative small business artisans and entrepreneurs. You're sure to find something for everyone on your Christmas gift list. And why not buy a little something for yourself, too?
Make a day of it with your friends and family. You can even enjoy lunch at the Conrad Garden Cafe or Lobby Lounge with a 20 per cent discount. For more details, visit www.prestigefairs.hk.