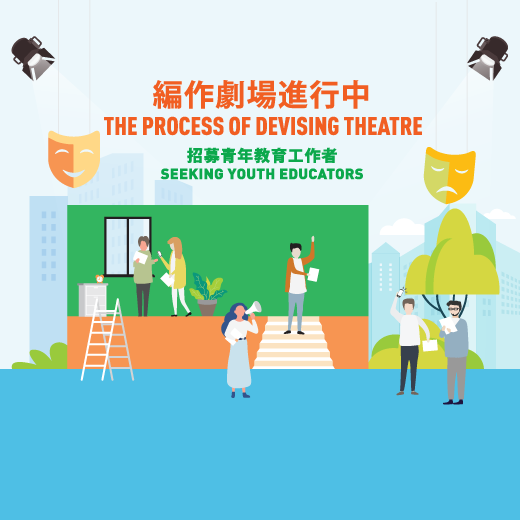 "The Process of Devising Theatre" Workshop
In devised theatre, members of a theatre team collaborate creatively to produce original works. The process can be a great source of inspiration in educational settings – providing teachers with new techniques to create theatre works at school and offer students new possibilities for artistic self-expression.
If you're curious about using devised theatre at your school, find out more this July at The Process of Devising Theatre, a two-day workshop* presented by theatre educator and performance artist Neil Harris. Drawing on creative techniques used by some of the best devised theatre companies around the world, Neil shares tips on the devising process from stimulus and warm-ups, to development and performance, and explores techniques for finding inspiration using the body, space and images.
"The Process of Devising Theatre" Workshop
Session 1
09 | 07 | 2021 (Friday) 6:30pm – 9:30pm
Session 2
10 | 07 | 2021 (Saturday) 10am – 5pm
*Please note that participants must be able to attend both workshop dates.
Venue: Hong Kong Youth Arts Foundation Studio
Free admission, online registration required
Registration Deadline: 5/07/2021 (Mon)
Suitable for: Teachers, youth educators and parents of primary and secondary students and youth drama practitioners
Note: Conducted in English
Registration & Enquiry: http://bit.ly/TheProcessOfDevisingTheatre