Reading Time: < 1 minute
It's Ocean Park's 43rd anniversary and they are better than ever! With the addition of an amazing new nighttime Gala of Lights show, there is ample reason to stay in the park past dark. This show is worth the price of admission.
Dancers enter a misty, watery stage and perform to music and lights whilst changing projected images with special effects tower over the crowd and come to life. "Soul of the Ocean" portrays a wondrous tale about nature and following that "Visions of Hong Kong" showcases the diversity of Hong Kong with spectacular fountain projection shows, giving the audience a beautiful thrill.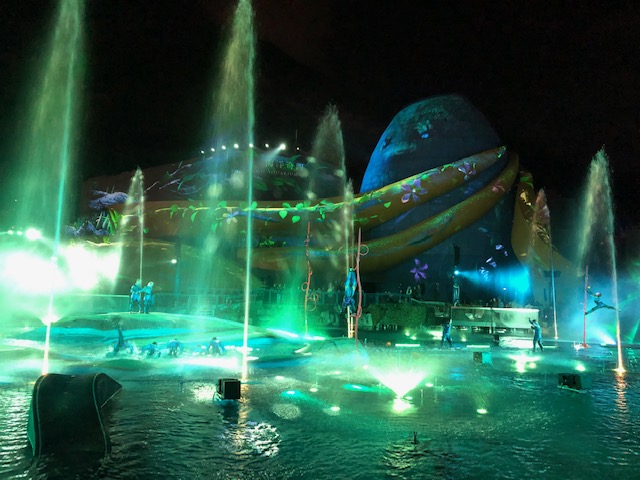 The light show will be on nightly starting today January 10, 6:30 – 10 pm. Along with the grand opening of this must see attraction, you can enjoy some awesome bargains – from now until the end of March 2020, HK resident children aged 3-11 years old & senior citizens enter the park free of charge. Even more discounts are available online here.
Why not go check out the new dining packages & souvenirs too? You won't regret it.