Reading Time:
6
minutes
Family-friendly restaurants in Hong Kong are always a welcome treat, especially given that dining restrictions are being loosened even further. If you're looking for some inspiration we've rounded up a few newcomers on the scene and some of our all time favourites.

Crepes & Bakes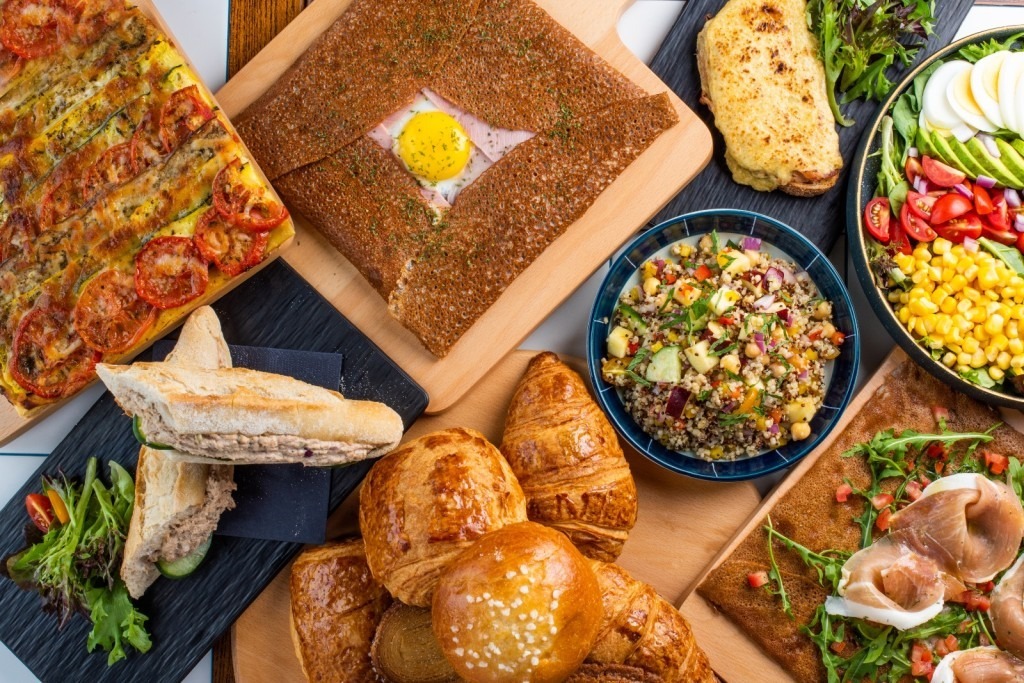 Bohème Restaurant Group, the brains behind Comptoir, Café Bohème and Anne, has launched Crepes & Bakes, a French-eatery providing freshly baked goods and sweet and savoury crêpes (check out the "froment" crepes). Located by the Hong Kong Palace Museum in West Kowloon, the 2,000 sqft indoor-outdoor eatery offers affordable fare and unobstructed harbour views of both Hong Kong Island and Kowloon. It's family and dog-friendly and is an ideal spot for breakfast, lunch, dinner, or simply for a coffee – or a cocktail, perhaps!
Address: Museum Cafe 3, LG/F, Hong Kong Palace Museum
Le Méridien Cyberport Unveils its NEW Restaurants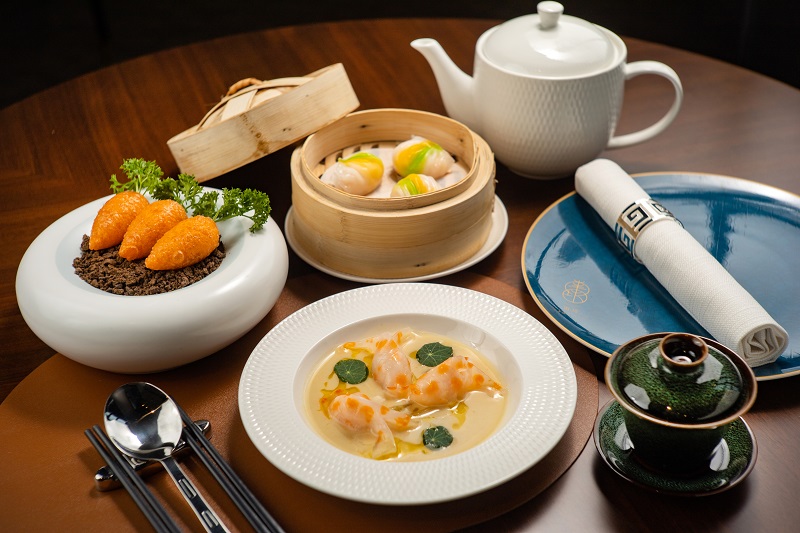 Cantonese restaurant Nam Fong opened its doors on May 20 2022 . Serving creative Cantonese cuisine catering to traditional tastes with a splash of creativity, led by award-winning chef, Bosco Li. Li. Perfect for a ladies lunch, or family dinner. Must try dishes: Deep-fried Assorted Mushroom Glutinous Dumplings, Carrot, Maple Wood Smoked Soy Sauce Yellow Chicken, Sweet and Sour Iberico Pork with Fresh Figs and Pineapple.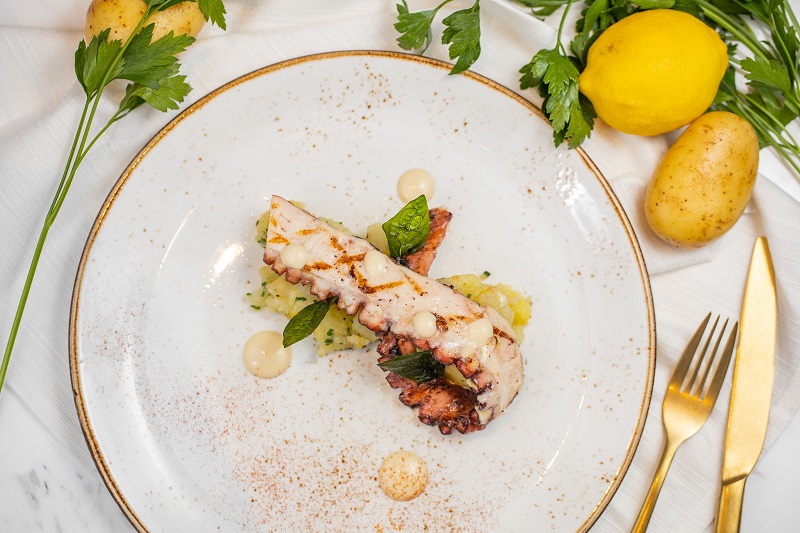 If you're looking for a relaxed casual dining experience, Southside Bistro, ticks all the boxes. Located near the pool, the bistro is a contemporary all-day-dining restaurant, serving up a fusion of classic European, pan-Asian, and international cuisines. Must try dishes: Breakfast buffet, salad bar, noodle station, and afternoon tea set. Perfect for weekend buffet and brunch with the family. 
Japanese Izakaya, Umami will open its doors on Friday, May 27 2022, presenting traditional Japanese favourites, with seafood imported from Japan and two sake sommeliers to provide expert guidance. Pets are also welcome at the outdoor Japanese garden, with ponds of fish and turtles. Must try dishes: Grilled Amadai in Housemade Sauces with Mashed Lily, and Japanese Kagoshima Wagyu Sukiyaki.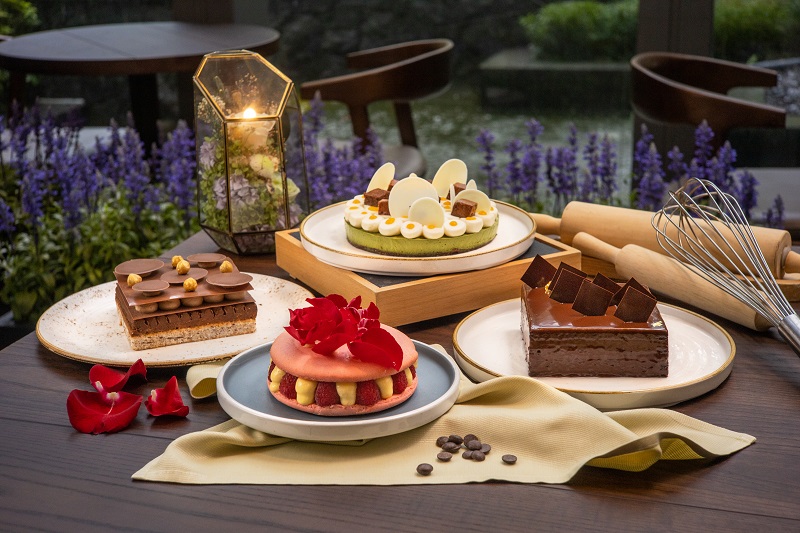 By day Latitude 22 will offer a haven for all coffee lovers, and those with a sweet tooth,  with tempting cakes such as the Rose, Raspberry & Lychee Macaron and White Chocolate Unshu Mikan & Green Tea Crumble Tart. By night you can expect a vibrant cocktail and wine bar, set amongst décor that changes with the ambiance. It will open its doors to the public on May 27 2022. 
The hotel itself will be open by the summer, with 170 new contemporary rooms and suites.
Address: Cyberport, L3, Le Meridien Hong Kong, 100 Cyberport Rd, Pok Fu Lam, 2980 7410

A family-friendly restaurant favourite in Hong Kong, Pici has opened its doors in Tseung Kwan O. Enjoy the freshly-made pasta and other Italian dishes that have made Pici so popular. Plus, feast on the signature dish, the Ravioli Quattro Formaggi, made with a special cacao dough  and filled with gorgonzola, ricotta, taleggio, parmesan and sprinkled with pecans, which is available exclusively at the TKO location. 
Pici, Shop 17, Capri Place, 33 Tong Yin St, Tseung Kwan O, 2633 9200
Black Sheep is set to open The Grand Majestic Sichuan in January 2022. The restaurant will blend European-style service and spicy Sichuan dishes. This restaurant perhaps isn't suitable for young kids, but if your teens have a spicy palette, they could love this!
The Grand Majestic Sichuan, Shop 301, Alexandra House, 18 Chater Road, Hong Kong, 2151 1299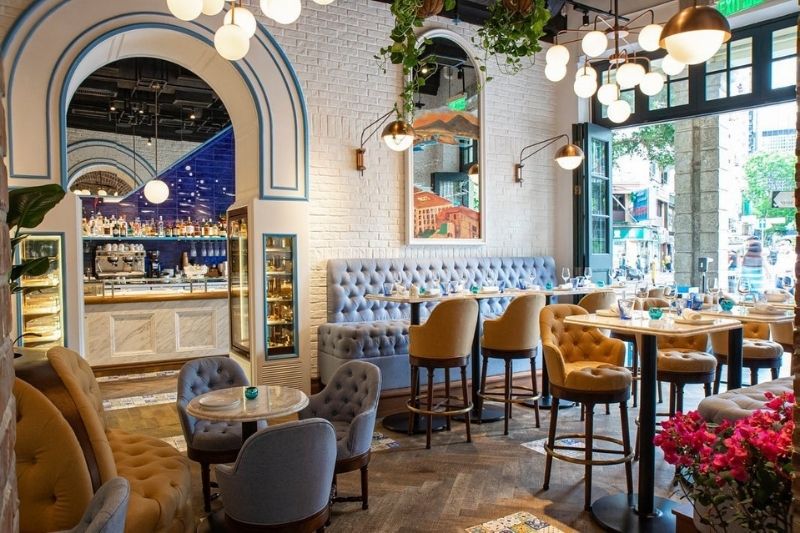 CRUST Italian truly celebrates the Southern Italian tradition of an all-day dining neighbourhood 'spot'. Combining an all-day pasticceria (pastry and coffee shop), restaurant and an authentic Neapolitan street food 'sala' experience with the warmth, tastes and fresh ingredients of Naples and the Amalfi Coast's legendary food culture. Indulge in Italian culinary highlights, must have dishes include marinated prawns in cherry & tomato juice, and Positano style scialatielle with seafood. Pop in for lunch, afternoon tea, or aperitivo hour and stay onto dinner. Kids will love the imaginative ice creams and the astounding array of pastries to choose from. The space is bright, open with high ceilings and decorated beautifully in white, blue and yellow tones. Porcelain tiles from Salerno adorn the walls, making you feel like you have truly been transported to the Amalfi Coast. 
CRUST, 60A – 66 Johnston Road, Wan Chai, 2191 0278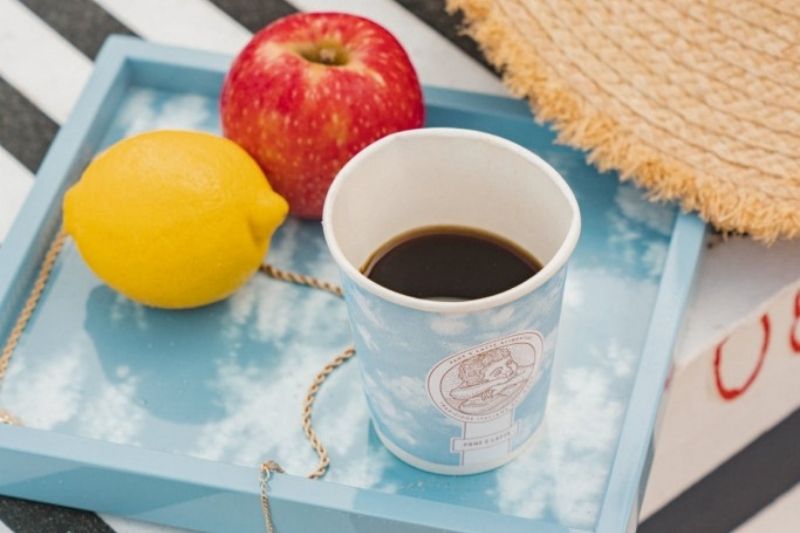 The beachfront Italian bakery Pane e Latte serves up artisanal baked goods, for breakfast, all day dining and takeaway. With an open kitchen, in-house bakery, patisserie, gelato and rumour has it a surprise speakeasy to be revealed later, this is a welcome addition to the Stanley promenade. Whether you're a local to the area, out for a weekend jaunt, or ending a hot summer hike, this will be a stop you don't want to miss out on.
Pane e Latte, G/F, U-c Court, 25 Stanley Market Rd, Stanley, 2337 7221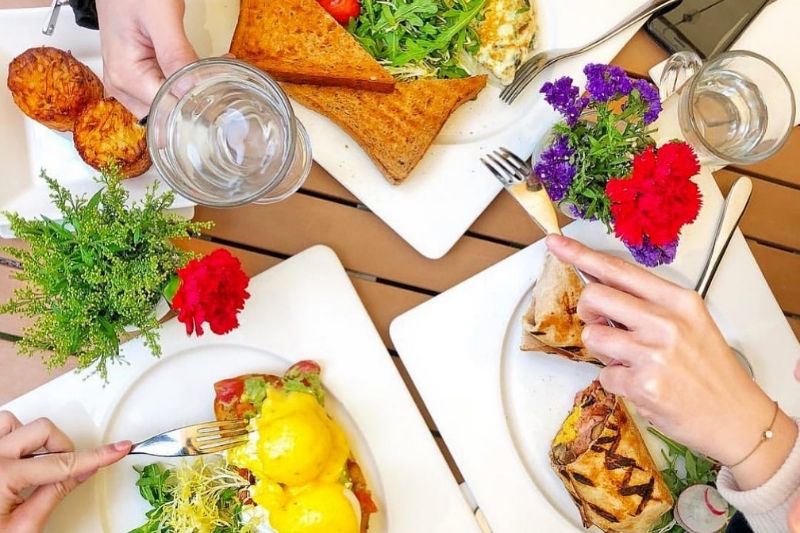 Set amongst the vibrant Capri Residential and Commercial District. Oolaa brings its trademark easy-going and relaxed atmosphere, with a wide range of menu choices for the whole family. Whether you live in the area or are looking to explore a new part of Hong Kong for the weekend, head over to Tseung Kwan O which is quickly becoming a foodie destination.
Oolaa, Capri Place, No. 33 Tong Chun Street, Tseung Kwan O, 2369 2866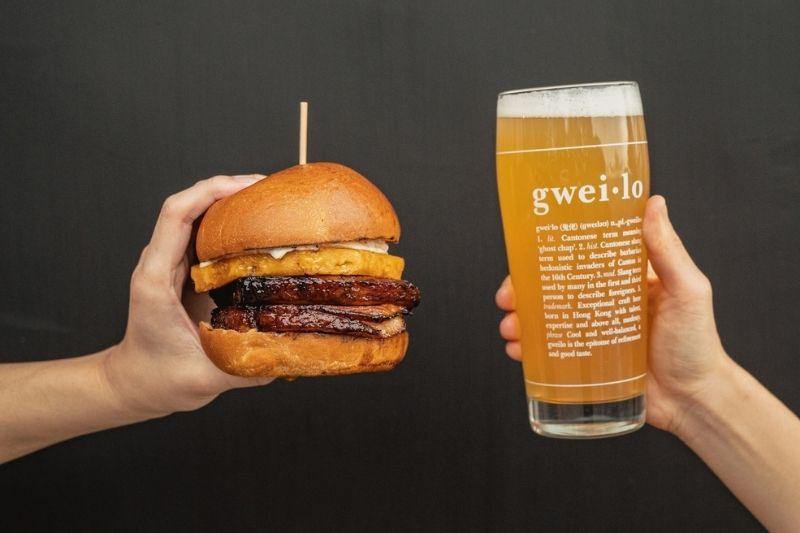 Grain operates in partnership with Hong Kong's craft brewers Gweilo, offering gastropub food for weekend brunch, Sunday roast, lunch, and dinner. Beer lovers can indulge in new brews developed at the in-house brewing facility 'Gweilo Brewlab', which also includes a workshop and beer tasting space. A full cocktail menu, including mojitos and G&T's made from Gweilo gin are on hand. And don't fear, kids are not forgotten with a dedicated children's menu, making this a fun dining experience for all. The space is vast with cool industrial interiors, perfect for a casual dining spot whatever the hour.
Grain, G/F, Shop 1, New Fortune House, 3-5 New Praya, Kennedy Town, 3500 5870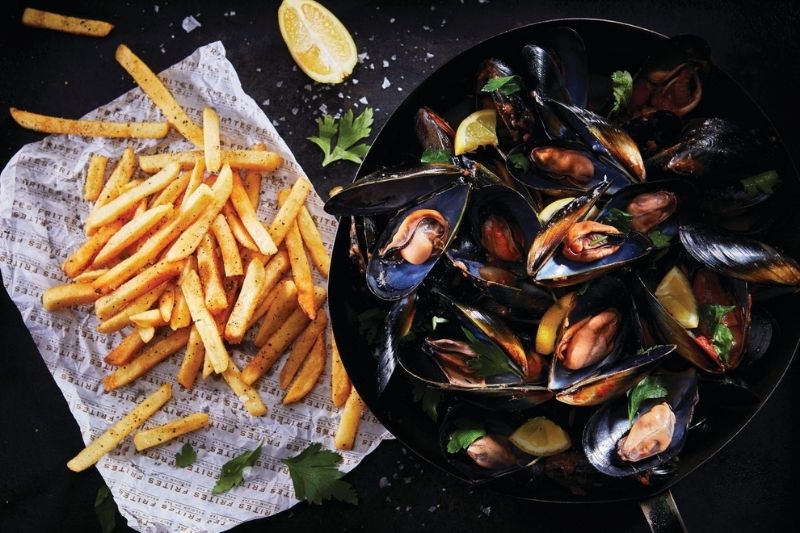 With 7 locations to choose from, Frites offers a relaxed, and family-friendly atmosphere from the moment you walk in. Belgium beer on tap, a vast menu and play areas to keep the kids entertained. Frites is up there as one of the best family-friendly restaurants in Hong Kong. We particularly like the Tseung Kwan O location which offers the added bonus of a stroll or bike ride along the waterfront.
Various Locations: Check the website for further information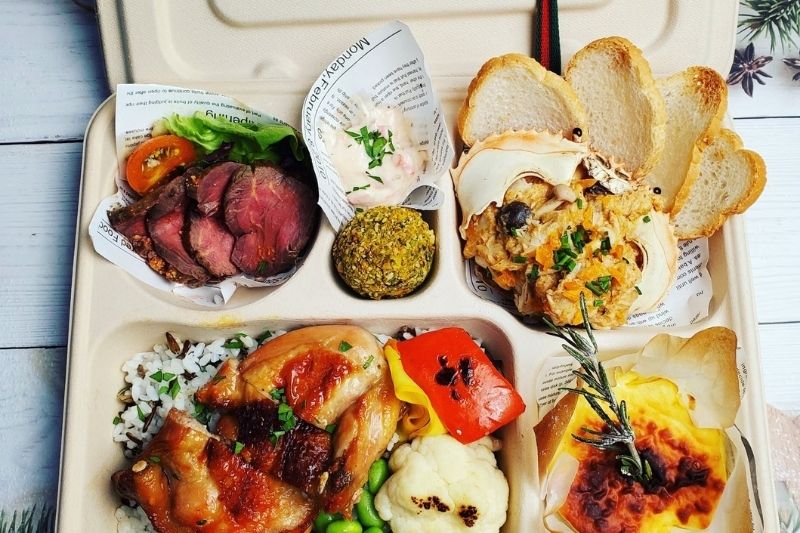 Head over to Quarry Bay for a pseudo camping experience at CAMPSITE, one of the most unique and best family-friendly restaurants in Hong Kong. Inspired by rustic camp cooking, the interior is wooden and minimalist, and offers a casual dining experience within the comforts of a 'glamping' style campsite setting. Offering breakfast, brunch, lunch and a la carte, all the food is cooked with fresh and sustainable ingredients, and looks to mimic a camp setting. And for the adults, 2 for 1 on draught Kirin Ichiban all day long!
CAMPSITE, Shop 5, Ground Floor, K11 ATELIER, 728 King's Road, Quarry Bay, 3705 8248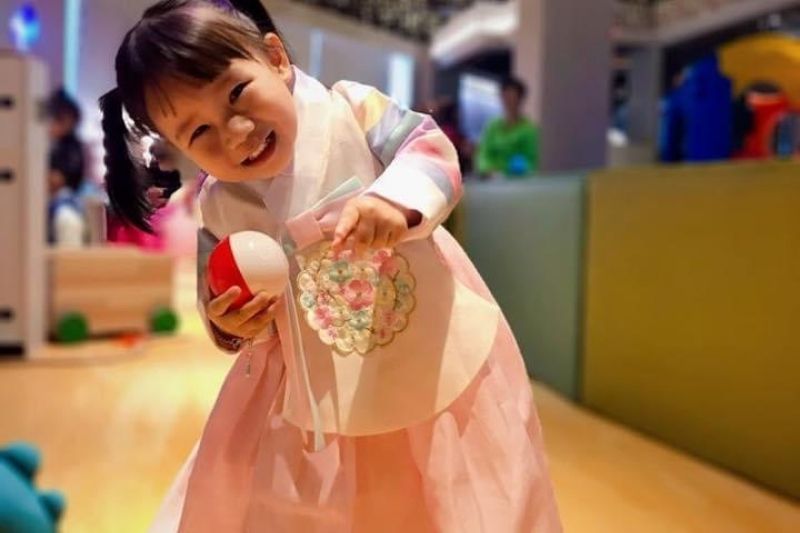 If you like Korean food then look no further MeokBang and their latest family-friendly offering. The whole restaurant is designed to look like a mini Hanok village (Korean house), with extra additions of a ball pit and play area. Kids can also rent a traditional Korean dress (Hanbok) and play dress up. The food on offer is authentic to the food culture in Korea, but they also promise to make it appealing to children using the freshest ingredients and using colours and shapes. Let MeokBang promises to give parents and children a sensory experience, making it a unique family-friendly restaurant.
MeokBang, 2nd Floor, 90 Hung To Road, Kwun Tong, Kowloon , +852 2326 2220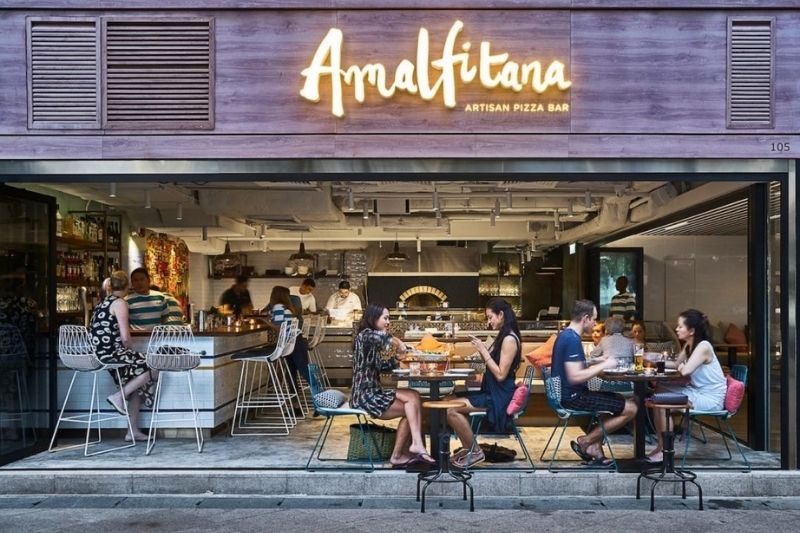 With sweeping views looking out onto the ocean, and artisan pizza Amalfitana is the perfect spot to wile away an afternoon. The atmosphere is relaxed and friendly and the pizza's are a sure fire hit. Italian born Chef Michel Degli Agosti heads up the team, and the pizza is traditional and classic. A kids menu is available, as well as fresh salads, and antipasti. The promenade is the perfect place for the kids to scoot and play while you wrap up your meal with a drink in hand. Also worth checking out is the Amalfitana in Wyndham Street.
Amalfitana, The Pulse, G/F, Shop 105, 28 Beach Road, Repulse Bay and Wyndham Street Central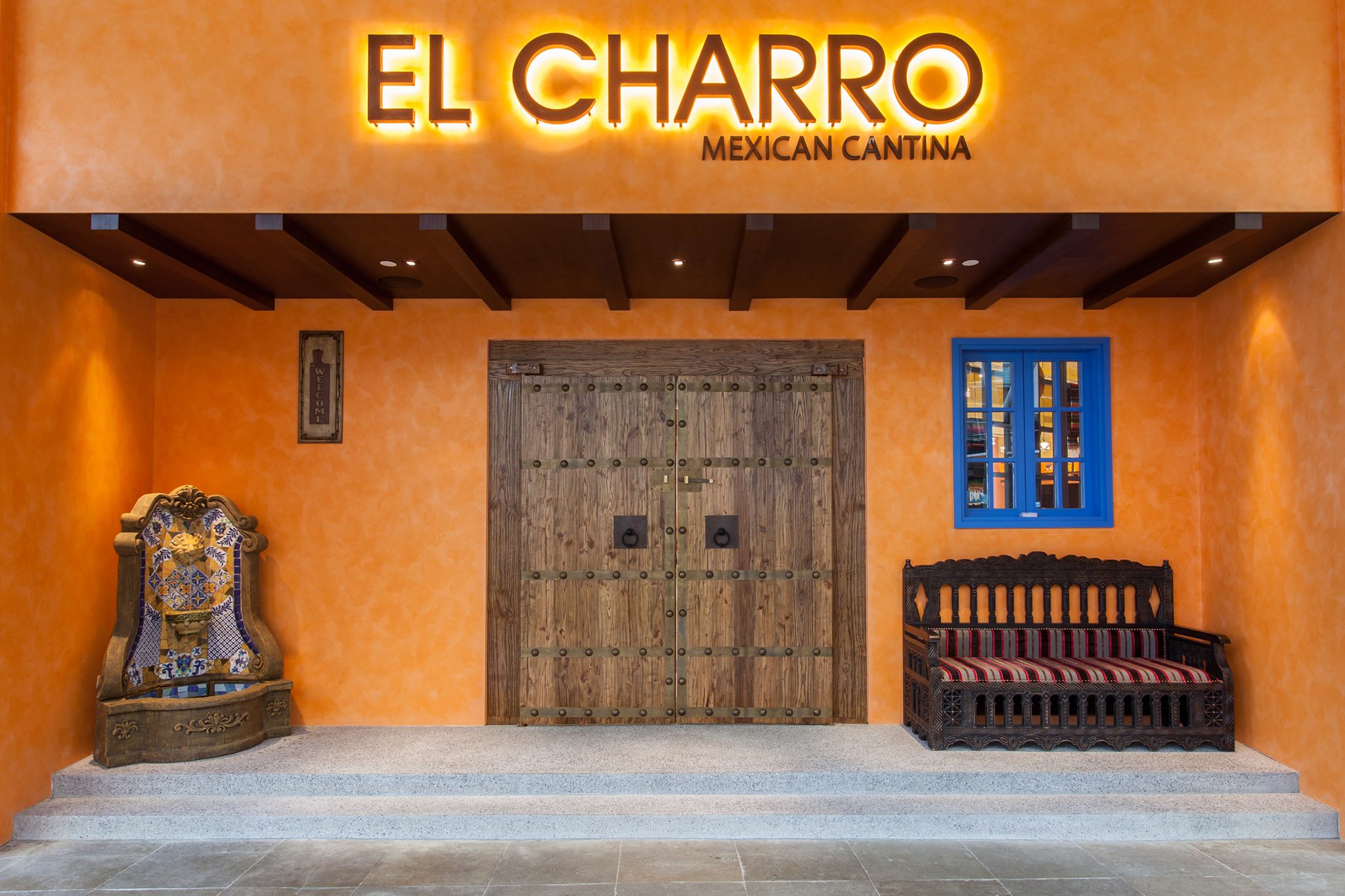 Mexican and Tex-Mex Cuisine, Function Facilities, Family & Dog Friendly, Kids Party Room, Innovative Cocktails, Terrace and Alfresco Dining, for those reasons alone, El Charro just had to make it to our list of best family- friendly restaurants in Hong Kong.
El Charro, Shop 208, Cyberport, 100 Cyberport Road, Pok Fu Lam, +852 2793 2522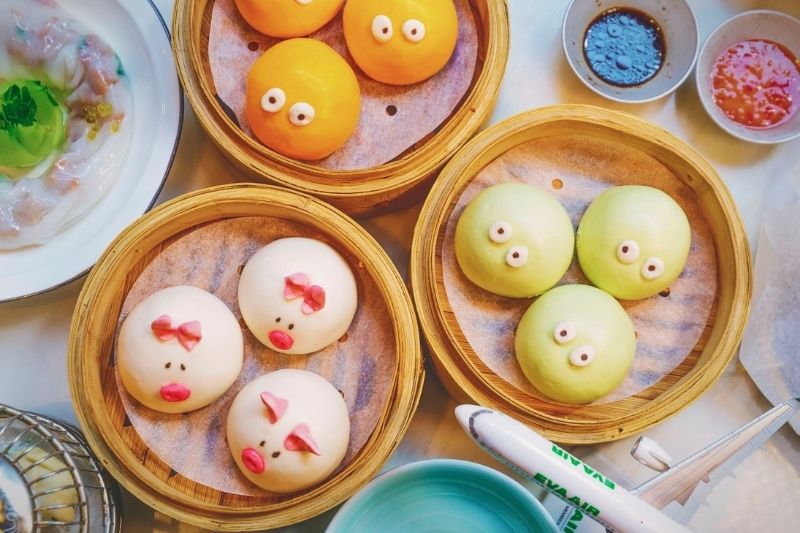 BBQ piggy buns, doggy sausage rolls, hot buns shaped like faces that splurt out custard? Yes please! Yum Cha is a great introduction to dim sum for the little ones. The presentation is always fun and quirky and kids are guaranteed to love the interactive menu. Serving authentic Chinese food, from Szechuan to Cantonese, the ingredients are all fresh, no msg is used and it is a great place to try lots of different dishes. Be sure to have your camera ready for those Instagram pictures.
Various Locations: Check the website for further information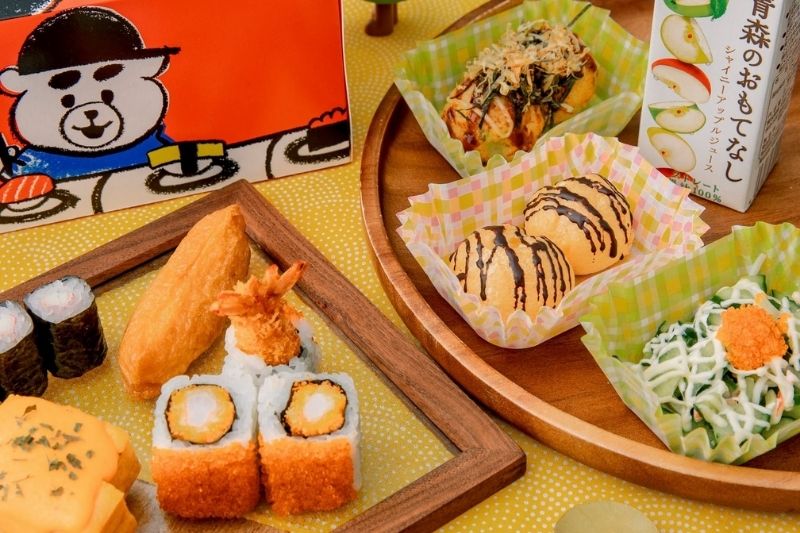 With multiple locations all over Hong Kong, Genki Sushi is a great place for a family meal out. With kids sushi sets, themed sushi and a sushi train at some locations its a guaranteed hit.
Various locations: Check the website for further information
Main photo courtesy of Shutterstock; photo 1 courtesy of Pici; photo 2 courtesy of CRUST, photo 3 courtesy of pane e Latte; photo 4 courtesy of Oolaa; photo 5 courtesy of Grain, photo 6 courtesy of Frites; photo 7 courtesy of Campsite; photo 8 courtesy of MeokBang BBQ Kidzone; photo 9 courtesy of Amalfitana; photo 10 courtesy of El Charro; photo 11 courtesy of Yum Cha; photo 12 courtesy of Genki Sushi
This post was originally published in April 2020 and updated in January 2022.
Related articles: