Reading Time: 6 minutes
Spasso
The Sunday Spasso brunch will be the perfect treat for fathers on 17 June. Priced from HK$448 (depending on the choice of main course), the brunch also has the additional option of free-flow packages from HK$168 for red/white/rose wine, sangria, prosecco and draught beer, or HK$288 for Veuve Clicquot. Besides a smorgasbord of salads, sushi, sashimi and the freshest seafood spread of Boston lobster, yabbies, mussels, shrimps, freshly shucked oysters and Spasso's signature antipasti table, meat-loving dads will enjoy a no-holds-barred selection of carnivorous creations including a Grilled US Grass Fed Rib-Eye Beef and mains such as Cocoa Powdered Pappardelle with Guinea Fowl; Pan Roasted Pink Trout Fillet in Butter-Sage sauce corn; or a Pan-roasted Australian Lamb Rump. All fathers say "cheese" for complimentary framed Polaroids and grandfathers eat for free in a table of 6 or more.
www.divinogroup.com/restaurants/spasso/about-us
DiVino Patio
It's proper R&R combined with incredible culinary delights for Father's Day brunch at Patio. The 3-course set lunch with tea and coffee is priced at HK$268. Guests can pick from a choice of two appetizers, signature pasta, followed by a fish or meat main dish or simply opt for the a la carte selection. Whilst Papa and Grandpapa enjoy the gastronomic feast, the kids will be cooking up a storm under the expert guidance of our Patio's Pizza Chef!
Ideal for 3-10 year olds, Pizza Making is every bit about the looking the part in chefs' aprons and hats. Your Junior Chefs will roll and toss their very own 8-inch pizza dough, then choose between a tomato or pesto base followed by a diversity of toppings such as prosciutto ham, cooked ham, salami, button mushrooms, basil and corn for their DIY creation. The cost per child is HK$198 – and grandfathers eat for free with a minimum of 6 people.
www.divinogroup.com/restaurants/divino-patio/about-us
Carpaccio
With nine main course options for the Father's Day three-course Saturday and Sunday brunch, there's plenty to choose from! Starting at HK$188, tuck into the signature Bianca Gamberi E Zucchini Pizza, the scrumptious Angel Hair tossed with Crabmeat, Cream, Lemon Zest and Chives, or the succulent US Beef Striploin Tagliata. Carpaccio's merriment extends to a beautifully captured family moment with framed Polaroids for all fathers and grandpa eating for free in a table of minimum 8 people.
www.divinogroup.com/restaurants/carpaccio/about-us
Feather & Bone
Those looking for the ultimate in thoughtful gifts will be tempted by Feather & Bone's complimentary dry-ageing service. Families can hand-select Dad's favourite cut of steak and dry age a large-format piece according to taste. Dad can either take it home to cook himself when ready, or have it carved up and grilled by the chefs at each Feather & Bone restaurant. Whisky-loving dads will enjoy a special bottle of Compass Box's The Peat Monster Blended Malt Scotch Whisky (HK$658) — a pour for those who love intensity, flavour and freshness, balance and drinkability — to cap off a Father's Day celebration. A broad selection of wines, spirits and expertly-sourced craft beers and ciders is also available. Those opting to treat dad to a special meal on Sunday 16 June should book their spots for a meaty lunch or dinner like no other. A 35oz Bone-in Tomahawk Steak (from HK$564/kg) will be available on Father's Day. A complimentary craft beer will be given to each father or grandfather celebrating at Feather & Bone that day.
The Drunken Pot
The brand renowned for revolutionising Hong Kong's hot pot tradition has created a "CROCPot for The King" based on crocodile tail meat especially for dads. The rich broth base for a king-sized hotpot is served from 3-30 June at the fashionable sister restaurants in Tsim Sha Tsui and Causeway Bay. The "Crocodile Rocks Set" at HK$468 per head for at least four guests alternatively features a host of hearty set ingredients – including onion, pork, shrimp & egg dumplings, mapo tofu dumplings and new-on-the-menu conger-pike eel balls, along with The Crafting Bears, and such signature specialties as Hanging Premium Sliced Angus Beef Short Ribs, Kurobuta Pork Slices, Seafood Platter, Taiwan Duck Maroon Jelly, Sliced Squid Ink Sausages, Freshly Made Egg Noodles, Vegetable Platter, Deep-Fried Homemade Bean Curd and Seaweed Rolls, Deep-Fried Salmon Fish Cracklings, Brine Trio with Beef Tripe, Beef Shank and Pork Belly, and Canada Sea Urchin Sashimi Cap. Also on the promotional Father's Day menu are specialty items including a crispy, spicy, deep-fried "CROCPop" snack (HK$98 / 3 skewers) of crocodile tail meat, perfect with beer before a hot pot feast; Conger-pike Eel Balls (HK$58 / 6 pcs); Brine Trio with Beef Tripe, Beef Shank and Pork Belly (HK$88) and Deep-Fried Salmon Fish Cracklings (HK$88).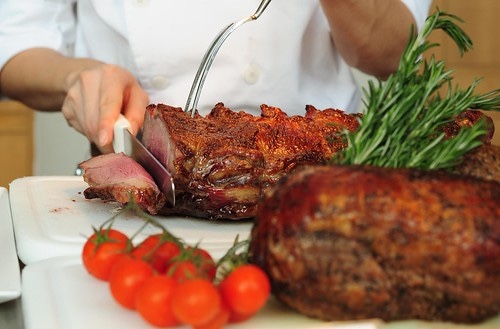 Harbourside
Father's Day Champagne Brunch
Harbourside offers free-flowing Champagne, beer, wine, soft drinks and a fresh pressed Juice. Hand-made sushi (including Sea Urchin and Salmon Caviar Sushi and Salmon Roe) and freshly sliced sashimi and a selection of chilled seafood including lobster. Enjoy dishes prepared à la minute at "action stations" featuring freshly made truffle omelettes with foie gras. The carving station will feature Roasted Tomahawk, Tandoori Lamb Leg and Honey Glazed Gammon Ham.
Harbourside Chef Nicholas Chan's special dishes include Stir-fried Lobster with Thai Green Curry, Abalone with Sea Cucumber and Dried Shitake, Crispy Soft Shell Crab with Cajun Spice Aioli, Baked Oysters with Chorizo, Leeks and Hollandaise and BBQ Short Ribs with Pineapple Salsa.
The dessert buffet with crepes made-to-order, a Chocolate Fountain, Belgian Waffles, our Signature Napoleon, plus an extravagant assortment of freshly baked pastries and cakes.
Sunday Brunch, June 16th, 11:30am – 3:00pm, Adults with Champagne: HK$998 / Adults without alcoholic drinks: HK$898, Children (ages 3-11): HK$628
Saturday Lunch, June 15th
Celebrate over Harbourside's Saturday Lunch Buffet with Sea Urchin and Salmon Caviar Sushi, Scallop with Caviar Nigiri, Thai Style Braised Pork Trottle and BBQ Short Ribs with Pineapple Salsa. Action Stations feature Truffle Pasta, Peking Duck and Roasted Australian Striploin and Tandoori Lamb Leg on the Carving Station. 12:00 noon -2:30pm
Adults: HK$588 / Children (ages 3-11): HK$408
https://hongkong-ic.intercontinental.com/en/dining/harbourside/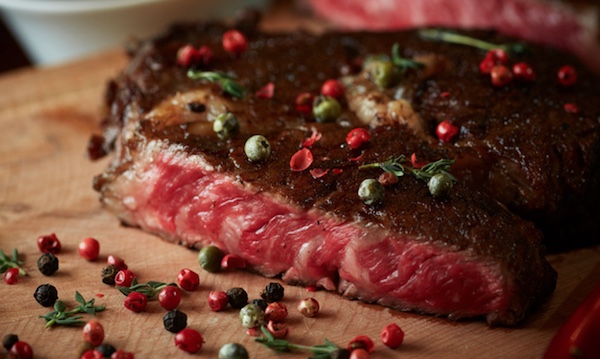 THE STEAK HOUSE winebar + grillWould dad love a great steak for Father's Day? Every Saturday and Sunday, Chef Chan Chiu Ming and his team at our popular STEAK HOUSE winebar + grill present a Semi-buffet Weekend Lunch showcasing the finest meat, freshly seared on the charcoal grill. Begin the meal with the elaborate Salad Bar, followed by Lobster Bisque with vegetables. Next choose one of eight main courses prepared à la minute on the charcoal grill.
All main courses on June 15 & 16 are served with a grilled Boston Lobster Tail and Creamy Champ Potatoes, Grilled Asparagus and our "New Life Farm" Organic Mushrooms. Save room for the tempting dessert buffet, which features a decadent selection. Also included are free-flowing Champagne and red wine, plus a selection of homemade milkshakes, juices and non-alcoholic beverages.
Adults: HK$998 (with wine) / HK$798 (with free-flowing soft drinks and fresh juice)
Children (3-11 years old only): HK$698
Time: 12:00 noon – 2:30pm
https://hongkong-ic.intercontinental.com/en/dining/the-steak-house/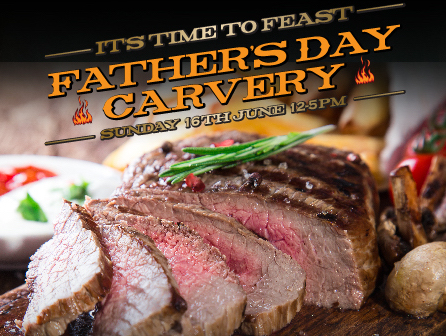 FRITES
Enjoy bottomless freshly carved, succulent roast beef and an unlimited assortment of vegetables at all four (Central, Wan Chai, Causeway Bay and Quarry Bay) branches' of FRITES this Father's Day. Wash your roast down with a wide range of beverages served at happy hour prices between 12-5pm.
HK$295 per person (plus 10% service charge).
Happy Hour drinks and Carvery will run from 12-5pm. https://www.frites.hk/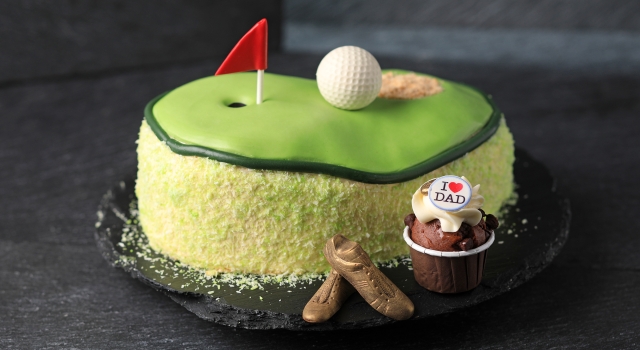 Yamm, 15 & 16 June
Take out Dad for brunch to Yamm with unlimited fresh oysters and sizzling delicacies such as Grilled Wrapped Smoked Bacon and Peach with Balsamic Vinegar, Sakura Sushi with Brid's Nest, Roasted Beef Ribs carving and Vietnamese Beef Soup Noodles. Dinner gets even more decadent with Yamm's freshly steamed Boston lobsters on ice, Chilled Hokkaido Hairy Crab. Foie Gras and Black Truffle "Takoyaki" from the live cooking stations as well as an adorable spread of desserts designed with dads in mind! The Mira Hotel
Gift Ideas
Debayn
French designer Nicolas Jeanjean makes his personal recommendations for dapper dads this June 16th for Fathers Day. Stylish and affordable swim trunks by DEBAYN, make excellent gifts for Fathers who like to transition effortlessly from cafe to beach for upcoming summer adventures. The male designer, Nicolas, redefines men's swim trunks with his new line. These French designed swim shorts have a tailored classic fit with adjustable side fasteners. Meticulous attention to fit and comfort is evident in the debut collection, coupled with French sophistication and style. The range of handsome and practical shorts are all available from www.debayn.com for delivery in Hong Kong within 3 days. Each aesthetically pleasing present can be selected for their masculine appeal and stylish presentation.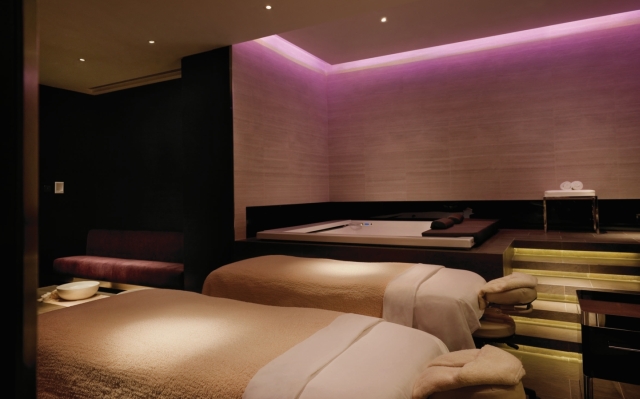 MiraSpa Surprise
What better way to delight your Dad (or both parents) on Father's Day than sending them to MiraSpa for a well-deserved relaxing massage or rejuvenating facial with all-day access to spa facilities including stunning infinity pool, healthy green smoothies, and a spa product gift! From today until the 30 of June, HK$2,120 per couple on weekdays, HK$ 2,160 per couple on weekends.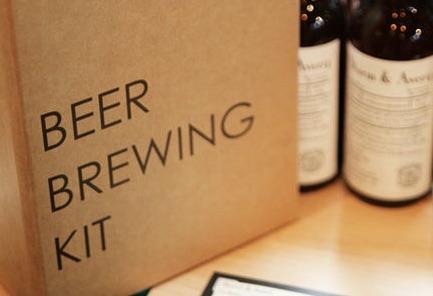 Beer Workshop at HK Brewcraft
Some dads like beer.  Why not send them to a workshop where they can learn about the brewing process, have a hands-on experience of starting a homebrew and then take a kit home to experiment with.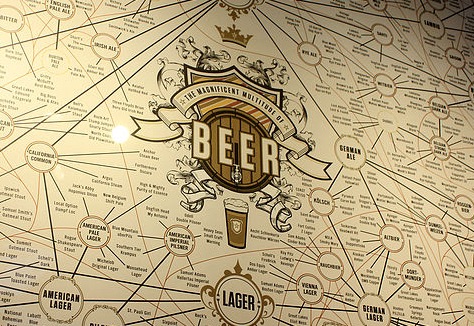 Beer Appreciation Experience at HK Brewcraft
If drinking and appreciating beer is more up his alley, you can choose a beer appreciation experience. A 1.5 hour history, brewing process and tasting course is a good choice. He will take home a 6 pack of different beers to taste and appreciate at home.
Perhaps Dad is in need of some pampering. Send him down to Gentlemen's Tonic where they offer a host of treatments from nail care, facials, massages and waxing to haircuts, barber shaves and bespoke hair and scalp treatments. Packages are also available.
Just Green, Himalayan Salt Cooking Plank
For dads who love to cook, Just Green stocks an impressive Himalayan pink salt cooking plank. This can be used on the BBQ grill or chilled and used a serving platter. It is designed to impart a subtle level of flavour to food.
(picture credit to all mention websites)