Reading Time: 5 minutesFather's Day is just around the corner which means it's time to show Dad some love and appreciation. This year Hong Kong Father's Day falls on Sunday, June 18 2023. Here's our Father's Day dining guide. Go take Dad out for a superb meal at one of these Hong Kong restaurants as a special treat.
Our Father's Day dining guide will be updated with the latest dining offerings. Bookmark this page and in the meantime be sure to check out the best family dining in Hong Kong, where to take the kids for brunch and the best afternoon teas.
Best For Brunch on Hong Kong Island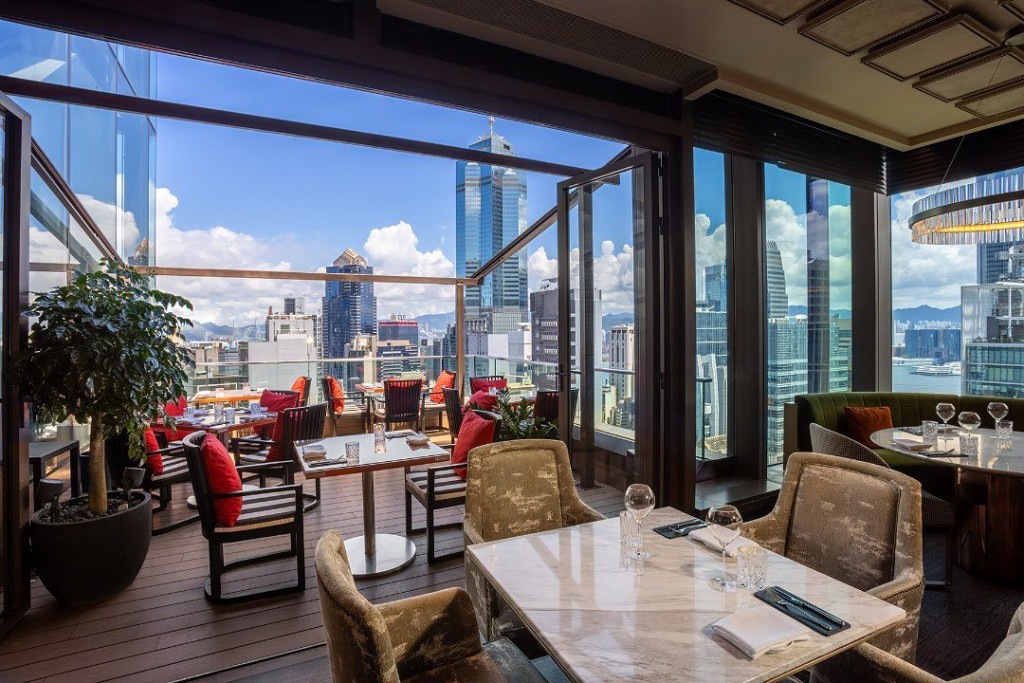 Aria
Weekend brunch at Aria offers a selection of freshly cooked seafood, premium charcuterie & cheese, hearty salads and artisanal desserts. This Father's Day, treat Dad to a delectable Antipasti & Dolci Semi-Buffet Weekend Brunch at Aria.
Enjoy 15% off the brunch menu and 15% off selected free-flow package upon advance online reservation and paid deposit.
Cost: $668 per person with add-on free flow from $313
Children: $334 (age 3-11)
Address: 24/F California Tower, 30-36 D'Aguilar St, Lan Kwai Fong, Central, 2804 1116, info@ariaitalian.com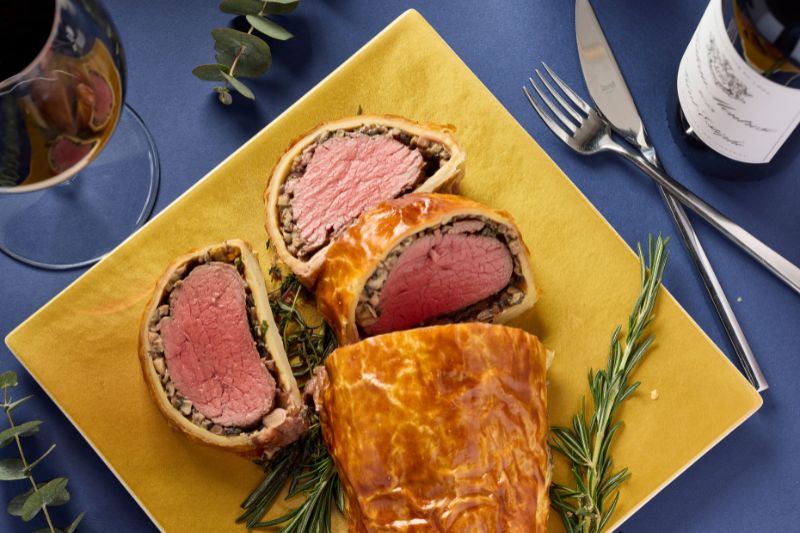 A Lux
Located on Duddell Street in Central, A Lux is an Italian-French restaurant offering old-world sophistication with a contemporary, adventurous twist. This Father's Day (2023), Chef Chung has created a joyous brunch menu. Available from noon to 3 p.m. on 17 and 18 June 2023, the four-course Father's Day brunch includes free-flow Antipasto and a choice of four perfectly al dente pasta dishes: parmesan risotto with lobster ragout; penne with beef cheek and mushroom cream; abalone spinosini with garlic and chilli (add HK$88); or carabineros prawn spaghetti (add HK$108). Main course choices include roasted U.S. ribeye with gravy; sea bass and clams with spinach and butter sauce; Japanese chicken saltimbocca; grilled Australian M8 Wagyu beef (add HK$368); or beef Wellington featuring USDA prime beef tenderloin topped with foie gras, mushroom and onion paste under flaky pastry. To end brunch on a sweet note, choose from an array of desserts.
Cost: $788 per person with non-alcoholic beverages. $888 per person with 90 minutes of free-flow champagne, red or white wine.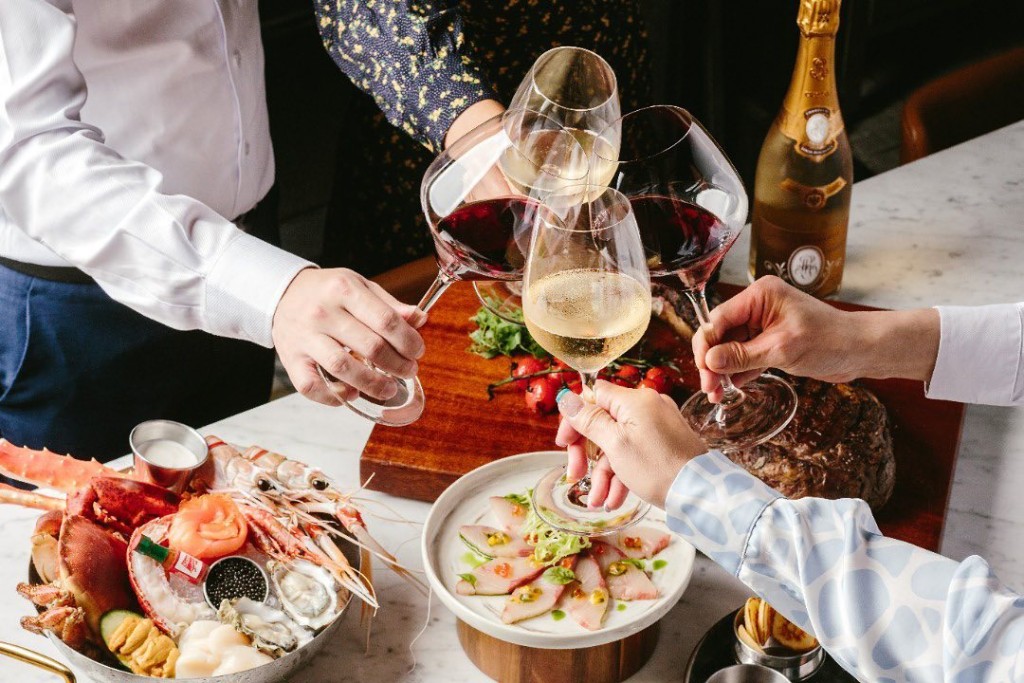 Porterhouse brunches are are always a decadent affair. On Father's Day weekend, pamper Dad with Porterhouse's Spectacular Seafood Brunch featuring an unlimited supply of fresh seafood such as oysters, Boston lobster, Irish crab, and goods from the carving station! Father's Day brunch is on June 17 and 18. Get 15% off by booking ahead.
Cost: $558, with additional Free flow packages available from $168-$408
Children: $279, ages 3-11
Address: 7/F California Tower, 30-36 D'Aguilar St, Lan Kwai Fong, Central, 2522 6366, info@porterhousehk.com
FRANCIS and Newly Launched FRANCIS west
Enjoy a relaxed, sharing style Middle Eastern brunch this Father's Day.  Head to the neighbourhood spot, FRANCIS in the heart of Wan Chai to experience the vibrant tastes inspired by Chef Asher Goldstein's memories of the mezze filled streets of Tel Aviv.  Or travel west to Soho to experience the fragrant spices and smoky flavours of the Maghreb at newly launched FRANCIS west. At the original FRANCIS, enjoy a selection of meze, shakshuka, kafta and veggie dishes. FRANCIS west in Soho will be serving up The Big Brunch with a selection of sharing mezze alongside a main dish.
Address: 4 & 6 St.Francis Street, Wan Chai
Booking: 3101 9521 | E: hello@francis.com.hk
Friends & Family All Day Brunch @ Zoku
On Father's Day, the contemporary Japanese restaurant Zoku is offering a delicious brunch from 12:00pm to 8:00pm. Brunch highlights include a selection of starters like the Sashimi Platter and Zoku Roll and Shiitake Batayaki Tempura, Prawn, Spicy Butter with Black Truffle. Mains include Lobster Soba with Okinawan Squid Soba in Spicy Lobster Soup or Grilled A5 Miyazaki Wagyu. End with a dessert platter that includes house-made Mochi Cake. Free-flow soft drinks and selected beers are also available or choose the paired Sake selected by the Sommelier.
Cost: HK$688 (per person) or HK$1288 (per person) with 2 hours of free-flow Champagne Booking: Zoku Restaurant & The Terrace  zoku@thehari.com / +852 2129 0338
Enjoy modern Japanese cuisine with Dad at Honjo this Father's Day. With plenty of Sushi, Sashimi, and Tempura, (and Veg brunch) options to choose from, it's the ultimate foodie celebration of fatherhood. Main courses include a choice of pork belly, short ribs, salmon teriyaki, USDA prime ribeye or miso-roasted cauliflower.
Cost: $680 with free-flow packages starting at an additional $220
Children: $98 (ages 5-12)
Address: 1/F, 77-91 Queen's Rd West, Sheung Wan, 2663 3772, info@honjo.hk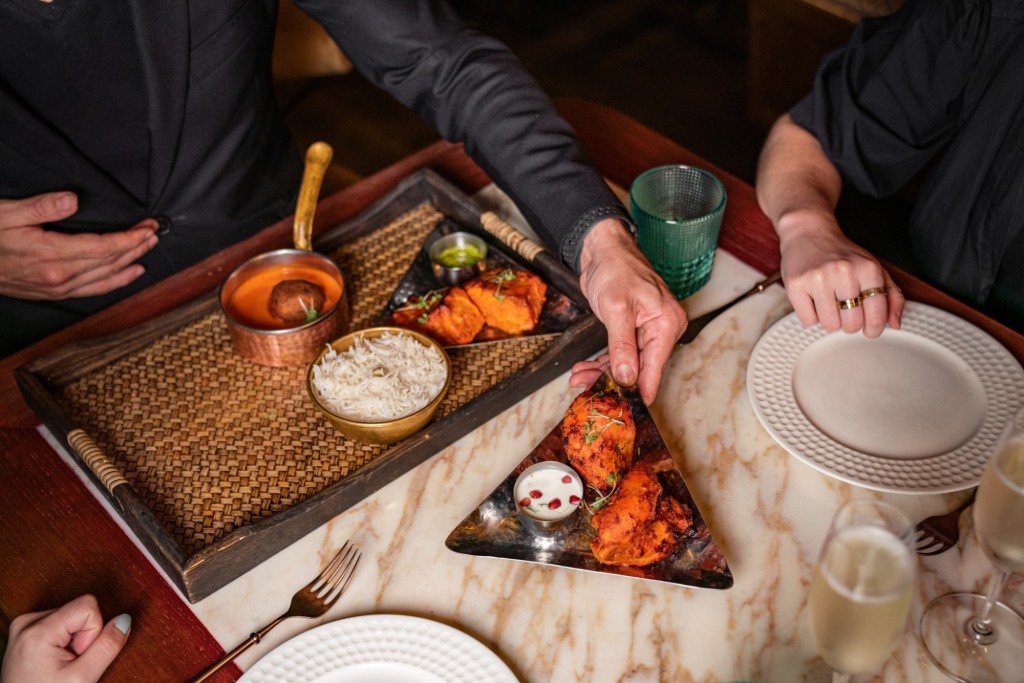 Who can say no to an authentic Indian Father's Day feast at Chaiwala on Wyndham Street?Brunch highlights include Pani Puri, Bombay Fried Chicken, goods from the tandoori oven and delicious curries. For mains choose from the list of curries like butter chicken,  Kerala fish curry and vegan kofta curry, served with Basmati Rice and Naan.
Cost: $368 with free-flow packages starting from $198.
Address: Basement, No. 43-55, Wyndham Street, Central, 2362 8988, info@chaiwala.hk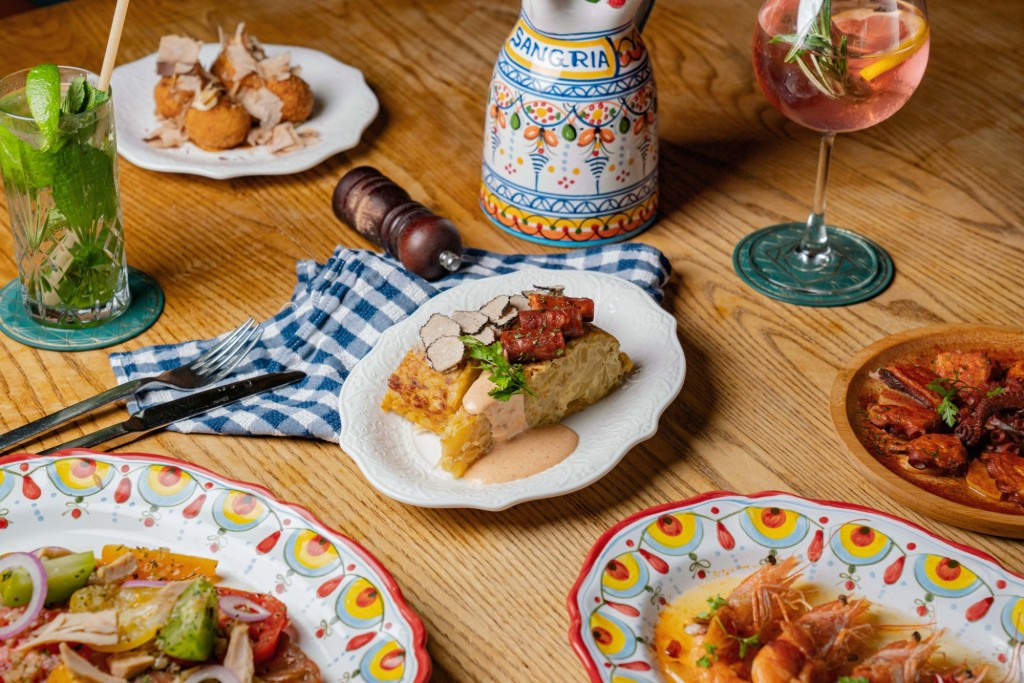 Enjoy a feast of Northern Spanish treats at The Optimist, serving up favourites like Eggs Huevos Rotos, Octopus croquettes, juicy lamb tomahawk, decadent Lobster Rice, and Impossible zucchini. Save room for the churros!
Cost: $398 per person with free-flow packages starting at $220
Children: $148 – $178, 3 years and up
Address: G/F, 239 Hennessy Road, Wan Chai, Hong Kong, 2433 3324, info@theoptimist.hk
Treat daddy to a brunch at the ever popular Tokyolima, where you'll find innovative Japanese-Peruvian fusion food. The Father's Day special brunch has a beginning, middle, almost the end and last (dessert). The first 2 courses are to share then choose from the mains like chicken katsu, lobster acevihada, pan-fried mackerel, rump steak, pork shank or seafood pasta.
Cost: $498 with free-flow packages starting at $198 per person
Children's Brunch: $128 under 12
Address: G/F, Car Po Commercial Building, 18-20 Lyndhurst Terrace, Central, Hong Kong, 2811 1152, info@tokyolima.hk
Best for Brunch in Kowloon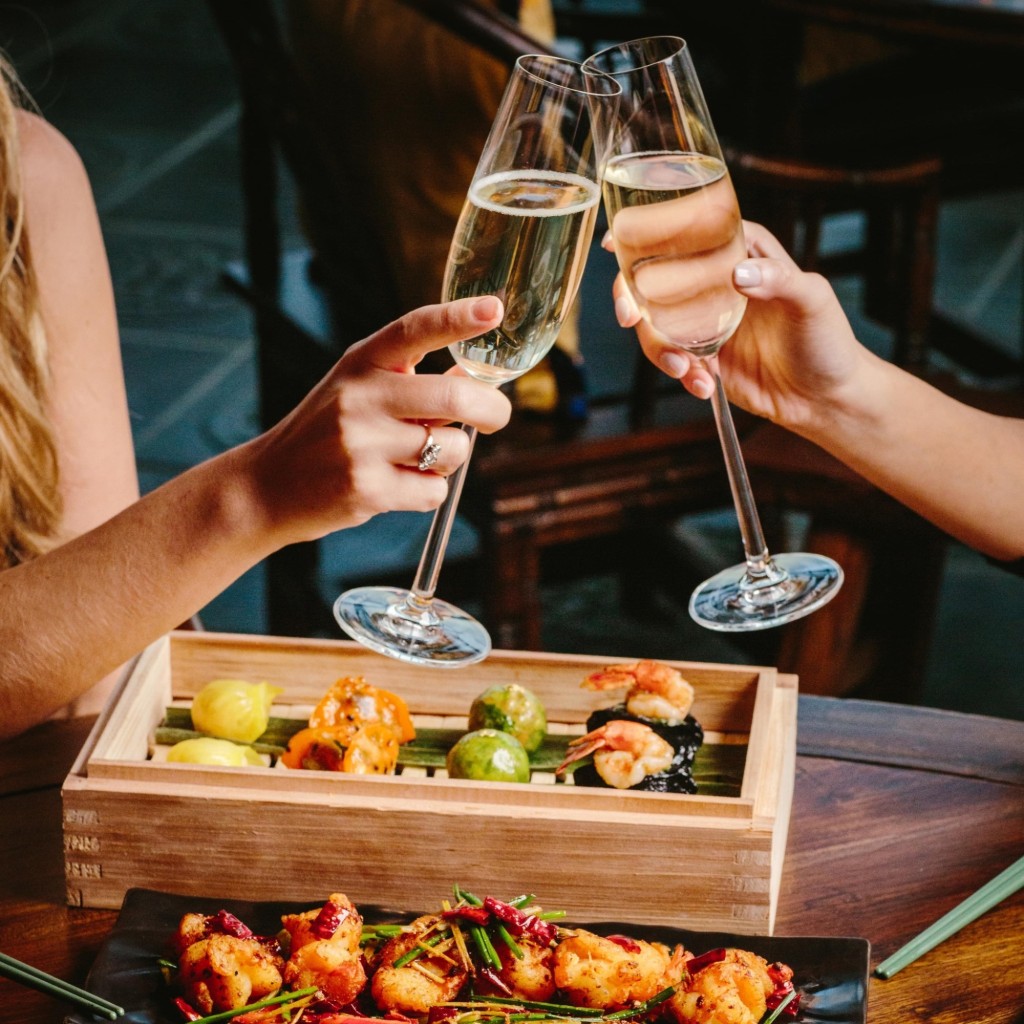 With two seating's to choose from, an early Brunch or non-stop brunch option, Hutong is going all out this Father's Day. Menu highlights include unlimited appetisers (8 to choose from) followed by piping hot sharing dishes like beef short ribs, braised chicken, steamed cod, crispy soft-shell crab and a host of vegetarian specialities. You may also like to try to lamb skewers, Peking duck or fried prawns.
Cost: $680 + from $200 for free flow
Children: Complimentary brunch for one child (5-12) accompanying one paying adult
Address: 18/F, H Zentre, 15 Middle Road, Tsim Sha Tsui, Hong Kong, 3428 8342
Bring som Italian flair this Father's Day with Spasso's buffet brunch. Start off with brunch favourites like eggs, freshly-baked breads, oven-baked pizzas and regional Italian cold cuts with earthy cheeses. Don't miss the carousel of fresh seafood, freshly-shucked oysters and Japanese sashimi. Then choose a main course of risotto, pasta, fish and meat, or the Chef's signature premium dish. Located in Tsim Sha Tsui with an outdoor dining terrace overlooking Victoria Harbour, Spasso is a great spot to enjoy Father's Day in Hong Kong.
Cost: From$498 with free-flow packages starting at $268 per person
Children: Kids under the age of five eat for free, and kids aged 6-12 eat for just $228
Address: 12-17, Empire Centre, G5-8, 68 Mody Rd, Tsim Sha Tsui, 2730 8027
Best For Dinner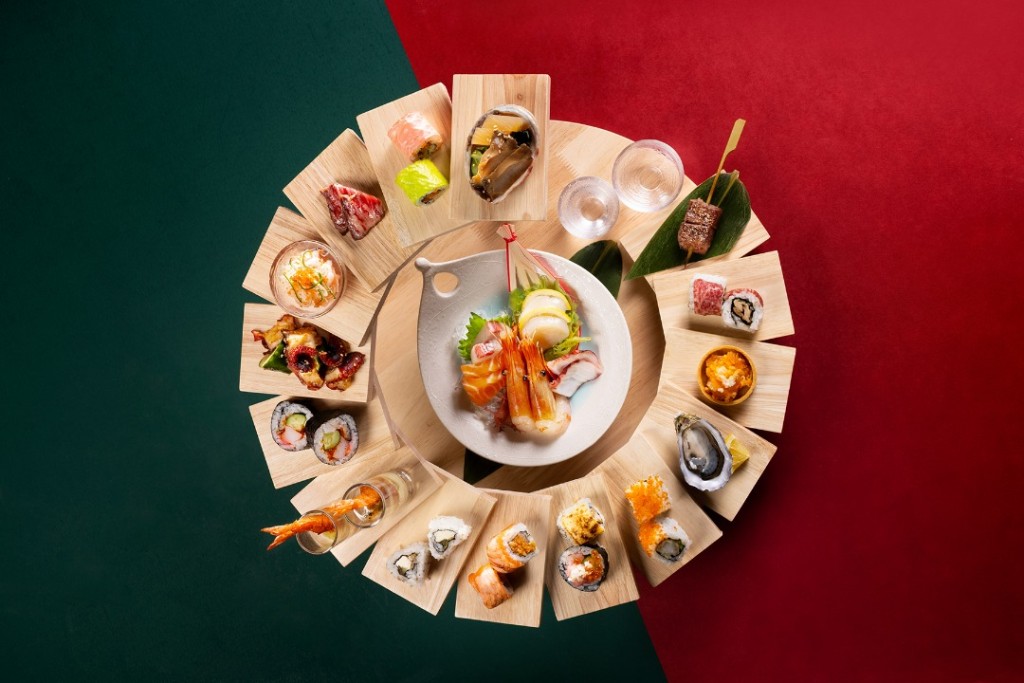 Kyoto Joe Father's Day All-You-Can-Eat Dinner
Father's Day Dinner at Kyoto Joe includes all-you-can-eat Japanese delicacies ranging from appetisers, sashimi, sushi rolls, tempura, and grilled items! Book now to enjoy 10% off this Father's Day dinner menu.
Cost: $780 with free-flow packages starting at $208 – $388 per person.
Children: $480 (80-120 cm)
Address: 23/F California Tower, 30-36 D'Aguilar St, Lan Kwai Fong, Central, 2804 6800, info@kyotojoe.com
Tokio Joe Father's Day Buy 3 Get Daddy FREE
Cost: $1,100 per guest
Address: 16 Lan Kwai Fong, Central
Hutong Father's Day Dinner
Hutong Father's Day feast includes 10 dishes plus 2 signature sharing dishes. Start with a special Father's Day cocktail or mocktail to make it super special.
Cost: $1,280 per guest
Address: 8/F, H Zentre, 15 Middle Rd, TST
More Father's Day Dining Ideas on the Island
We hope you've enjoyed our Father's Day in Hong Kong dining guide. For more deals and specials, be sure to subscribe to our newsletter in the footer below. Here's to everyone having a fantastic Father's Day!
Main photo courtesy of Shutterstock; photo 1 courtesy of Aria FB , photo 2 courtesy of Porterhouse FB; photo 3 courtesy of Chaiwala FB; photo 4 courtesy of The Optimist FB, photo 5 courtesy of Hutong FB; photo 6 courtesy of Kyoto Joe FB
Related Articles: