Reading Time: 2 minutes
Our undercover spa spy samples some of the city's top treatments, plus award-winning hair stylist, Rennie Fensham, make-up artist and owner of Hollywood Hair, answers your beauty question.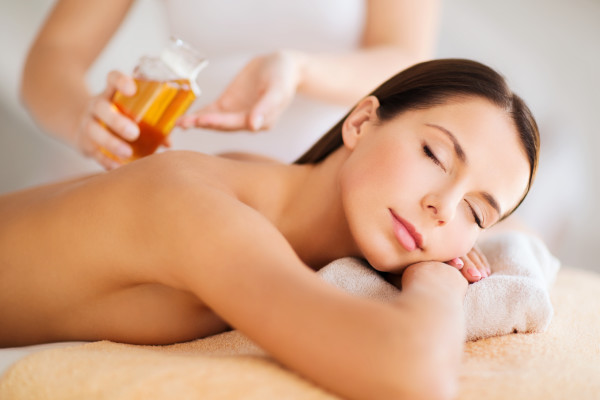 The Excelsior full body aromatherapy massage
When you get to Friday, frazzled and worn out, what better thing to have booked in than a glorious full-body aromatherapy massage? Your children will also be glad to have a refreshed and rejuvenated parent back in time for the weekend.
The down-low
This is a deeply therapeutic holistic treatment that combines the power of essential oils with the best of eastern and western massage techniques.
The experience
The therapist provided the perfect balance of a firm yet relaxing massage – it was as if my head drifted off into a near-slumber state, with the help of hypnotizing music and sensual aromas, while my back got a full, much-needed pummelling work out. She did not hold back when it came to those naughty knots in my shoulders, but that was what was needed! Each part of my body was treated to the mesmerizing magic, while the remaining limbs flopped into the warm massage bed. I felt a million miles away from the hot, sticky stresses of the Hong Kong streets and I left feeling relaxed and energized, sparkly and refreshed.
Who should go?
The Excelsior is in an ideal spot for a spot of post-shopping pampering.
The nitty gritty
The Aromatherapy Treatment is priced at $650 for 60 minutes and $950 for 90 minutes. The Excelsior,
281 Gloucester Road, Causeway Bay. www.mandarinoriental.com/excelsior/luxury-spa/treatments/
---
Ask the beauty expert!
Rennie Fensham, award-winning hair stylist, make-up artist and owner of Hollywood Hair, answers your beauty questions.
Q: With summer and humidity in Hong Kong, most women have their hair tied up in a ponytail 90 per cent of the time, so what is the most import thing to focus on regarding make up?
A: Eyebrows, eyebrows and eyebrows! Eyebrows are the most important part of the face as they are what frame your face, bring out your best features and bone structure, and draw the attention to your eyes. Eyebrows are the key to pulling your look together by framing your face.
To easily achieve great brows, I recommend using a medium deep brown eye shadow (glitter free) – Mac Espresso is my all-time favourite – and an angled brush. Lightly fill in your brows by following the natural shape, starting nearest your nose and moving slowly outwards. Your brush should be angled upwards as you start and as you come to the end of your brow, angle your brush downwards; never use your brush horizontally. Fix your brows with an eyebrow gel or sneak a bit of hairspray to hold in place – but be careful not to get it in your eyes.