Reading Time: 4 minutes
We've rounded up some of the best dining options for Christmas! #christmasmenu2018 #hongkong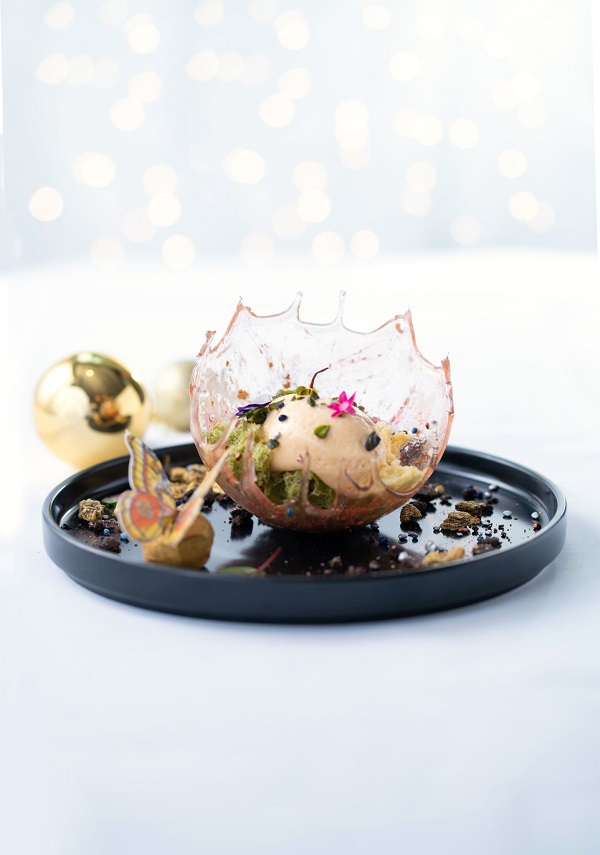 The Pottinger
Ushering in the Christmas season, guests are enveloped in the magical Christmas atmosphere where every corner at The Pottinger is filled with holiday spirit. Gradini Ristorante E Bar Italiano proudly presents a myriad of celebratory dining options, from exquisite menus, coveted brunch to festive cocktails, to enchant your festive season in an Italian-style. With a wealth of experience and fine craftsmanship on the modern Italian cuisines, Chef Cano, Executive Chef of Gradini, has churned out well-curated menus that blend most visually arresting presentation and fabulous taste for Christmas Eve and Christmas Day.
Christmas Eve three course Dinner: HK$888 per person
Christmas Eve five course Dinner: HK$1,188 per person
Christmas Day Brunch: HK$688 per person
Christmas Day four course Dinner: HK$788 per person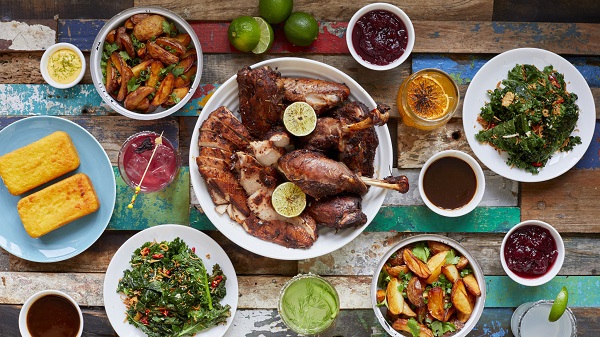 Limewood
Limewood provide an alternative options to guests that seeks to celebrate Christmas with a Turkey menu that combine flavours from South East Asia, Hawaiian, South American and Caribbean. To start, guests can enjoy the Limewood Cornbread. Then, complementing the succulent and aromatic turkey are the side dishes such as turkey sage stuffing and Roasted Kale as well as Fried Potato seasoned with coriander and lime aioli. For dessert, there will be a rich and complex sweet potato rum pie, topped with cinnamon rum ice cream to indulge your sweet tooth. How can you resist?
Takeaway: HK$2,200
Dine in: HK$2,500
From 26 November – 25 December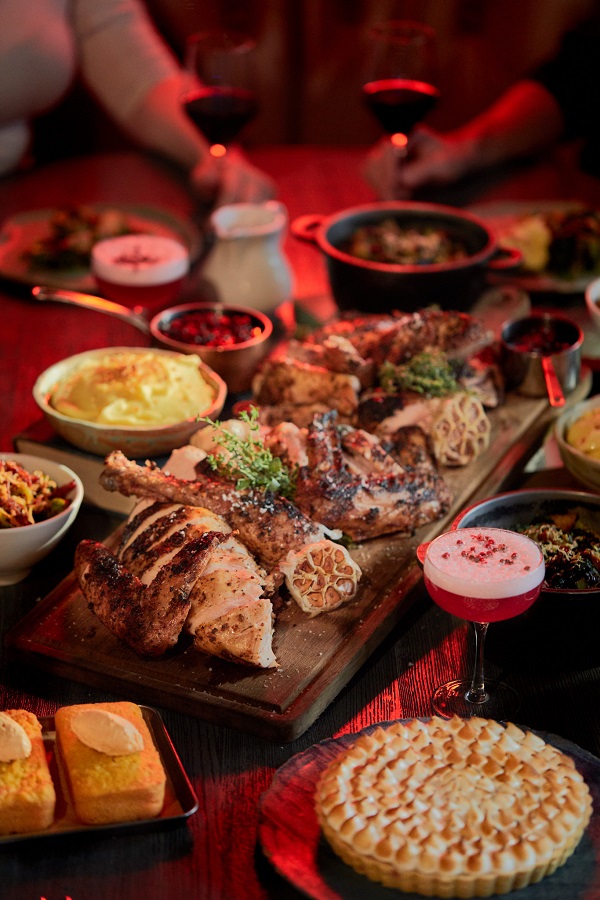 Blue • Butcher and Meat Specialist
Following the success of last year, Blue presents the Free Range Hunter Valley Turkey as the core piece of its Christmas menu this year. To begin with, diners will be served with the Blue signature corn bread. The Turkey will then be presented with homemade gravy and cranberry sauce. Two enticing signature side dishes are also served, featuring Roasted Garlic Mashed Potatoes and Green Bean with Honey and Chilli. The sumptuous meal will end with the homemade buttery Toffee Pumpkin pie.
Takeaway: HK$2,200
Dine in: HK$2,500
From 26 November – 25 December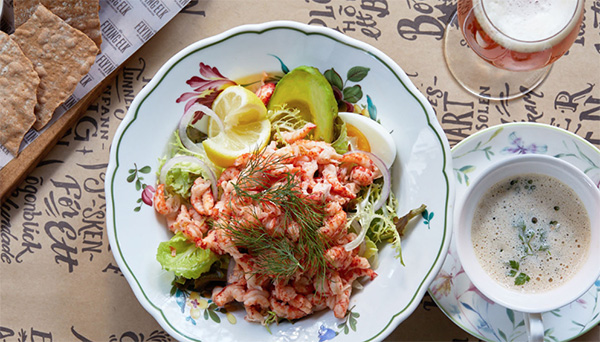 The Flying Elk
The Flying Elk is debuting a dazzling array of festive selections with the theme of 'Traditional Swedish Christmas', showcasing a variety of seasonal ingredients in the Nordic style. The four course tasting menu kicks off with 'S.O.S' – a starter comprising a few kinds of herring. Following is the, 'Janssons temptation' where potatoes are cooked flavoured with anjovis (Swedish anchovies), cream and onions. The main is a traditional Nordic dish of meatballs that is prepared in the most authentic way, served with mashed potatoes and pickled cucumber. This centre piece is highlighted with lingonberries and cream sauce. A hearty dessert of cinnamon and clove infused chocolate mousse will enchant diners' taste buds until the end of the meal. Optional wine pairing is offered at HK$198.
HK$498
1 December –26 December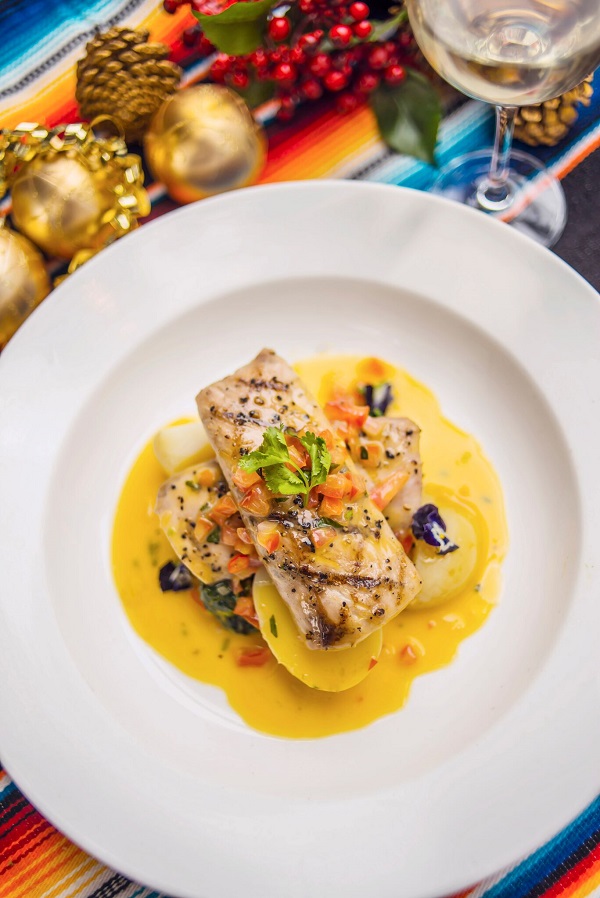 Coyote
Whether you're in Wan Chai or Discovery Bay, head to either Wan Chai or Discovery Bay to one of these popular Mexican establishments for a three or four course meal, comprising of many merry dishes. Start with the Oaxaca Seafood Tomato Bisque with Mini Cheese Nachos for the soup or enjoy the authentic Ensalada. For mains choose between the Roasted Turkey Breast – carefully stuffed with Butternut Squash, Chorizo & Thyme with Mashed Yam, Chipotle Cranberry Jam, Turkey Jus, or the Texas-Cajun Rubbed Lamb Short-loin, or alternatively the Seared Mahi-Mahi Fillet Margarita Style. For a dessert, treat yourself to the Oven-Baked Salted Caramel, Apple and Cranberry Crumble, or for those feeling adventurous, the unique Chill Out Cake with Mango, Chocolate and Chilli Peppers will ensure you end your meal on a high note.
Three Course: HK$328
Four Course: HK$368
1-26 December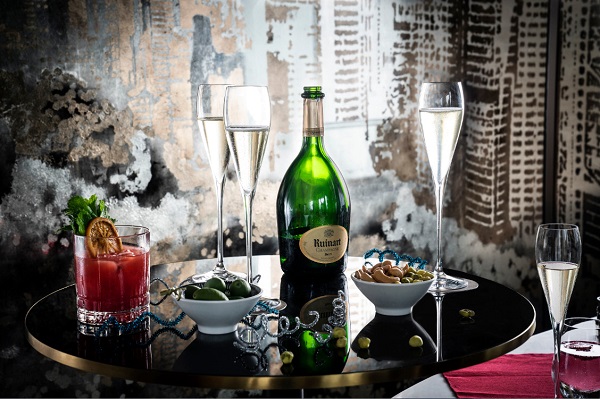 Popinjays at The Murray
Gather this Christmas Eve for a six course dinner of much-loved dishes, including Pan-seared Foie Gras, Poached Brittany Lobster and Roasted Grain-fed Turkey, also including a flute of champagne. Those who prefer daytime dining can attend the Christmas Day Brunch, and to make the occasion even more memorable, an additional HK$700 provides guests with unlimited bubbles and wines for two hours.
Christmas Eve six course Dinner: HK$2,280 per person
Christmas Day Brunch: HK$1,280 per person
festive.themurray@niccolohotels.com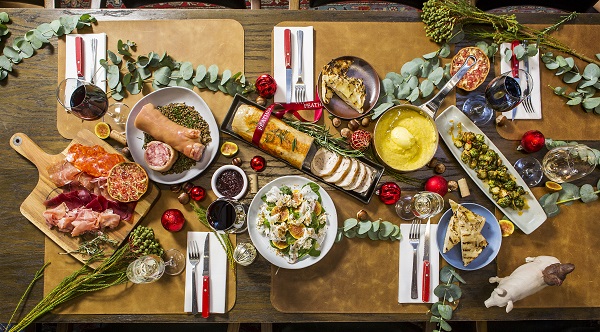 Feather & Bone
The Christmas Shared Menu kicks off with Warm Turkish Bread, Marinated Olives, Fava and Eggplant Dip, and a selection of Salumi and Prosciutto. The star of the meal is of course the Roast Turkey served with cranberry sauce, fig and cinnamon stuffing. Sides include Roast Brussels Sprouts, Mixed Leaf Salad and a silky Creamy Mash. A traditional Bread and Butter Pudding is served for dessert. For just an extra HK$200, guests can expand their feast and indulge in a Fig, Guanciale and Spinach Salad with ricotta, walnut praline and pomegranate, a Rich Pork Sausage with lentils and soft polenta, and an extra dessert offering of Eccles Cake with Stilton. Feather & Bone has also put together a decadent Vegetarian Christmas Shared Menu. The set includes Warm Turkish Bread, Marinated Olives, Fava & Eggplant Dip, and a creamy homemade Burrata served with orange and grapefruit and a spinach walnut praline. The highlight is a Pumpkin, Caramelised Onion and Ricotta Tart that bursts with festive flavours, alongside Roast Brussels Sprouts, Mixed Leaf Salad, Creamy Mash, and Bread and Butter Pudding. For an additional HK$200, guests can dig into a Truffle Mac and Cheese, Honey-Glazed Carrots with lentils and pomegranate, and of course, the Eccles Cake with Stilton.
HK$300 per person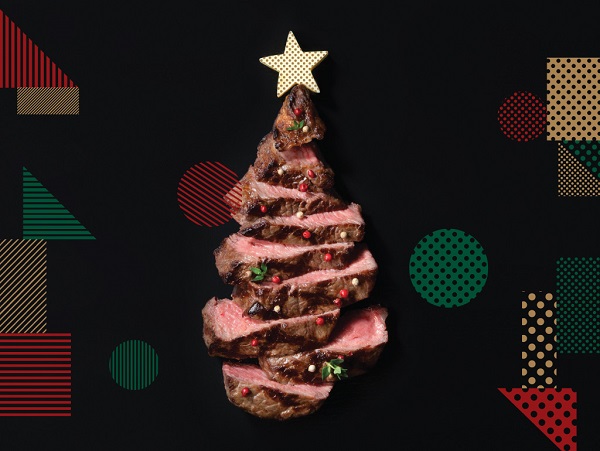 Wooloomooloo Prime
Linger over a merry-making meal with all the trimmings with beautiful panoramic views of the city we call home to create joyful moments to remember this Christmas.
24-26 December – Christmas Edition Barvellous Brunch: HK$398 per person
24-25 December – Christmas 5-Course Set Dinner and Party: HK$988 per person
Christmas Eve Party in Lounge: HK$350 per person including two drinks from 6pm onwards
https://woo-prime.com/news/christmas-new-years-eve/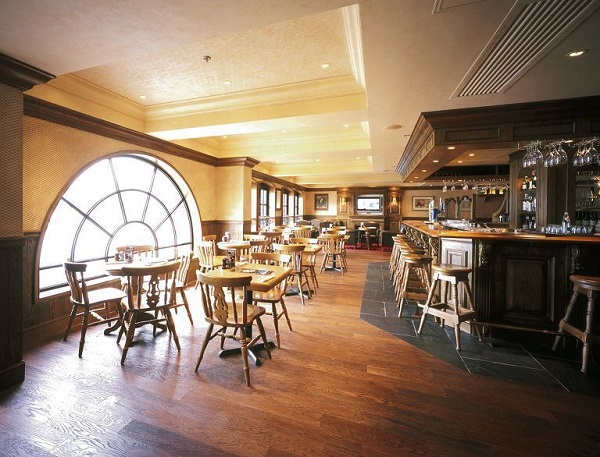 Pickled Pelican
Relax and take in the stunning view of Stanley while enjoying juicy Slow-roasted Turkey Breast & Turkey Leg Roulade with Chestnuts, Fingerling Potatoes, Glazed Pumpkin and Raspberry-Port Demi-Glace (HK$238). Followed by Christmas Pudding with Baby Meringues, Ginger Custard and Vanilla Gelato (HK$62) at the Pickled Pelican. Festive dining reservations should be made before 19 December with 50 per cent deposit.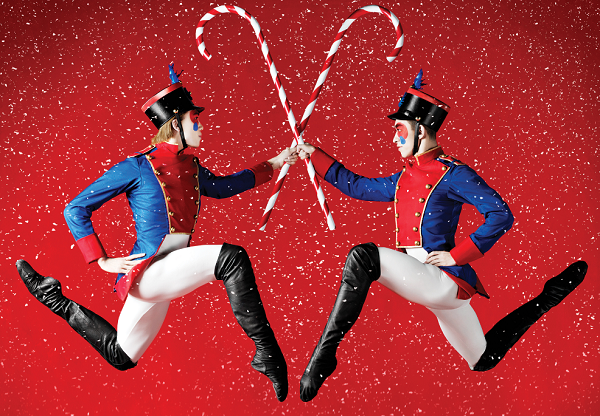 The InterContinental Hotel
There is no better way to get in the holiday spirit than by taking in Hong Kong Ballet's annual production of The Nutcracker at the Hong Kong Cultural Centre. Before or after The Nutcracker, enjoy 15% off food and beverages at all of our restaurants upon presentation of your Hong Kong Ballet ticket on the performance date.
December 14-16, 19-23, 25-26: 7:30pm
December 15-16, 22-23, 25-26: 2:30pm
https://hongkong-ic.intercontinental.com/christmas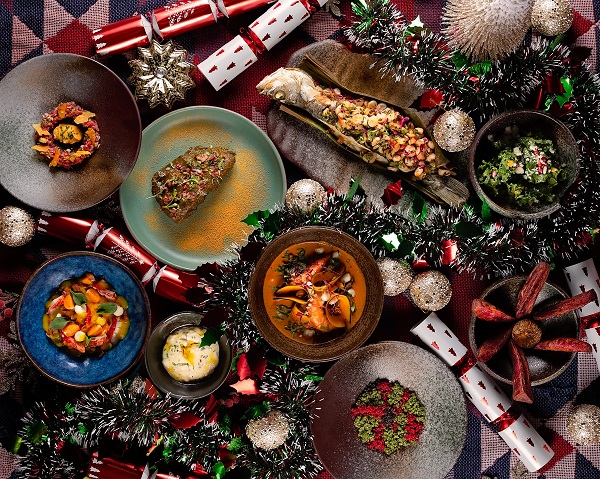 ICHU Peru
Designed for sharing, the Christmas Set Menu delivers the best Peruvian flavours with a variety of specialty dishes. The selection includes starters including Lobster with Inca berries and a beef tenderloin tartar dish with aji amarillo, corn puree, and cancha. Main courses cover specialties from land and sea including Chupe de Camarones, featuring tiger prawns, aji, squash and calamari, and Costillas de Res, comprising juicy beef short ribs with seco sauce and squash. Sides include Manchego Huancaina, combining kale, manchego cheese, huancaina and walnuts. The Christmas Set Menu also includes a selection of desserts.
HK$850 per person, a selection of paired wines is also available for an additional HK$500
24-25 December