Reading Time: 2 minutesWith the influenza B virus rearing it's ugly head here in Hong Kong and hospitals over-stretched with flu cases, we asked Dr James Lynch from the Hong Kong Adventist Hospital to provide some insight on getting the preventative flu vaccine and the suitability of anti-viral drugs.
Is it still worth getting the flu vaccine, or is it too late?
It is preferable to receive the Flu Vaccine at the beginning of the Flu season because it takes 10 – 14 days to induce Influenza antibodies, however, it's still not too late for those who have not been vaccinated to be given a vaccine. Data from the US suggests that the vaccines being used this season are perhaps only 30 per cent effective, hence the virulence of this season's flu. High risk patients such as those over the age of 65, children, those with co-morbidities (such as Diabetes Mellitus, chronic lung disease or heart disease) and all pregnant ladies should definitely be vaccinated.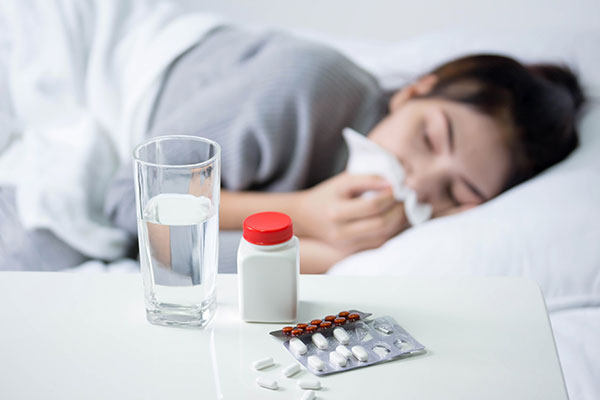 The pros/cons of Tamiflu- who is it suitable for?
Tamiflu has a well established role in the management of Influenza. Resistance has not been a significant issue so far and sensitivity levels remain greater than 99 per cent. It can be used in a wide variety of patients: children greater than one year of age, the elderly and in pregnant women. There are recommendations for its use in children younger than one year who have Influenza but these haven't been tested in clinical trials and one would like to think that any such patient would be under the care of a Pediatrician and be hospitalised.
There is quite an amount of literature available on Tamiflu and regrettably it's confusing, even for medical professionals. It's role may most easily be summarised as that it should be commenced early and definitely be used in the more seriously ill patients. Hong Kong Adventist Hospital uses an RNA – PCR  test for Influenza and Respiratory Syncytial Virus. The version that we use is rapid and both highly specific and highly sensitive. This is the initial test performed and would normally be sufficient.
Further reading: Influencing Influenza