Reading Time:
2
minutes
Support independent companies this Christmas. Check out just a few of the items we're adding to our list for Santa.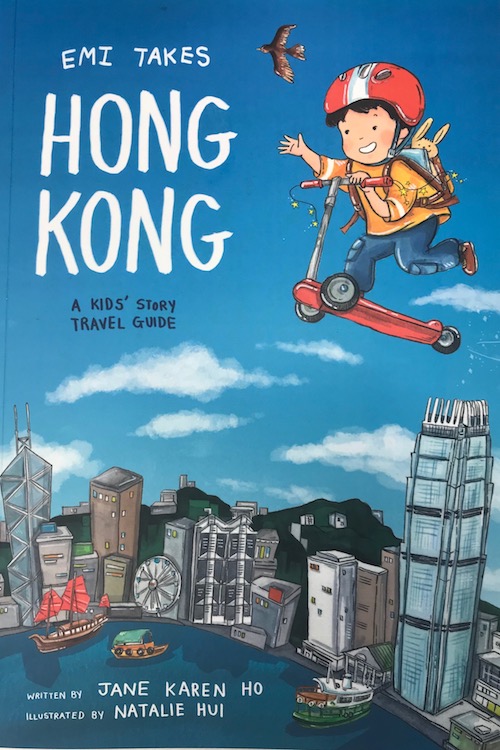 Emi Takes Hong Kong
An inspiring story about creativity that doubles up as a travel guide with a map, quiz and picture glossary all included. Author Jane Karen Ho and Illustrator Natalie Hui are both Hong Kong born and bred. $110, from Bookazine.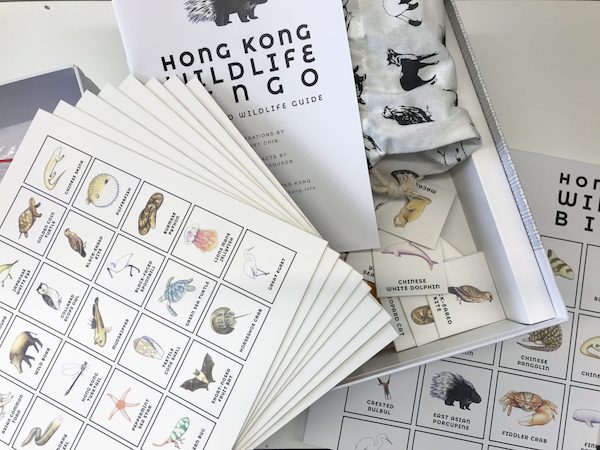 Hong Kong Wildlife Bingo
This beautifully illustrated bingo set features 49 species indigenous to Hong Kong. Not only is it fun to play, but it's educational too, celebrating the breadth of wildlife on our doorsteps. $280, Lion Rock Press.
Sporty Girl Journal
"A book to channel all girls' inner sportiness." Surely every girl should have one? Created by Alicia Lui, founder of Women in Sport Empowered (WISE), the book features the inspiring stories of female Hong Kong athletes. It is a storybook, activity book and journal all in one. $249 www.kickstarter.com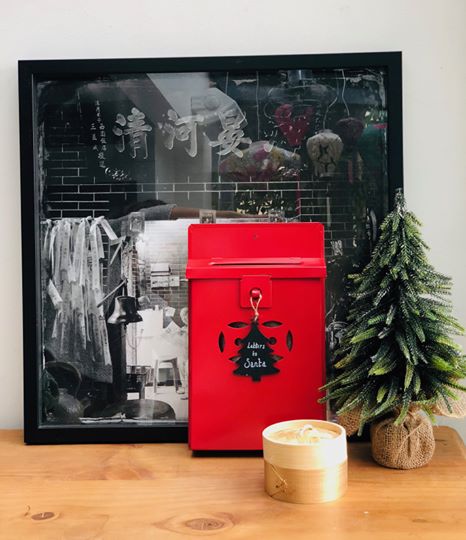 Traditional Chinese Letterbox
These hand painted letter boxes are available in a variety of colours, but the red seems perfect for Christmas. It also has a wooden tree tag and a special Christmas price. $250 from MINT (Made in New Territories) www.facebook.com/MadeInNewTerritories/

Travel Yoga Mat
This lightweight yoga mat is the perfect gift for yogis who travel. The beautiful designs, of which there are two, are inspired by wallpapers from the 17th century. It can be purchased from Caelum Green, a Hong Kong based athleisure and lifestyle store started by Charlotte Tsuei. $650. www.caelumgreene.com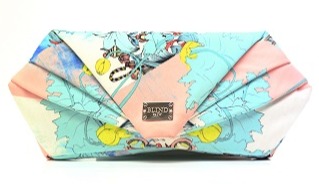 Candy World Regents Clutch
Hand-drawn digitalised print is pleated to create a simple yet edgy clutch from Blind by JW, a fashion and accessories boutique founded by designers Jessica Lau and Walter Kong. https://blindbyjw.myshopify.com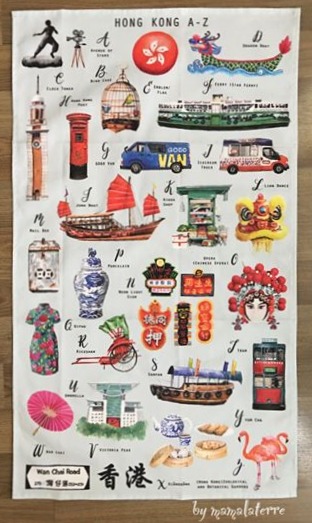 Hong Kong A-Z Tea Towel
These tea towels feature a fabric print from a watercolour painting by the talented Roong Suchinnkul, who is often to be found selling her beautiful products at the Handmade in Hong Kong Markets or through Facebook and Instagram. $145. www.facebook.com/Bymamalaterre/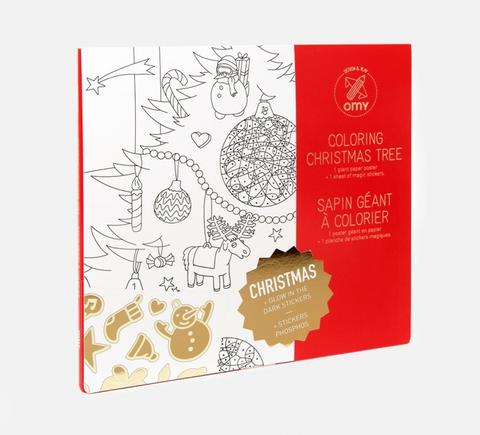 Giant Colouring Poster
Keep children (and adults) amused for hours with a giant colouring poster by Hong Kong based company, The Moon and Back. Posters are available in a variety of themes including Hong Kong, Paris, Toky, magic, football and dinosaurs. $129 www.themoonandbackhk.com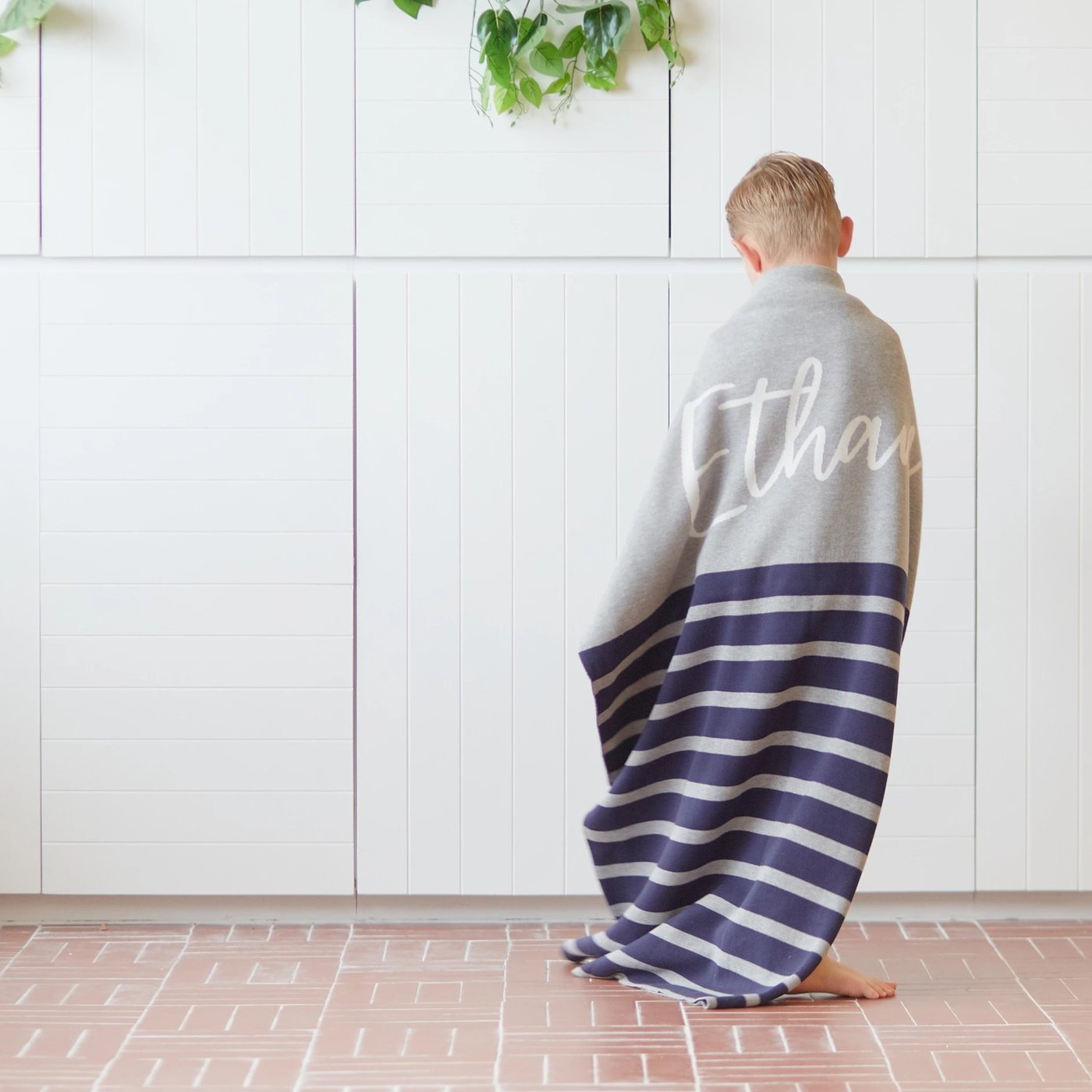 Personalised Blanket
These individually knitted blankets make the perfect winter gift for a baby or child. The size is 90x120cm and there are two colour options and two font options, too. Allow 20 to 25 days for production. $768. www.tinybitz.com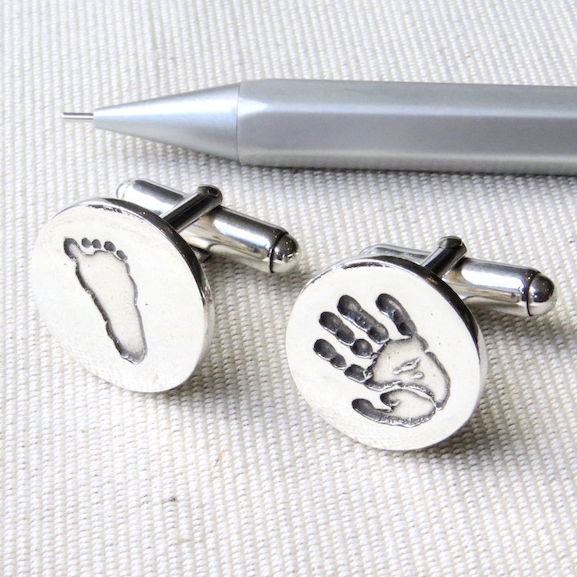 Hand and Footprint Cufflink
These beautiful hand and footprint cufflinks make the perfect gift for new dads and granddads. You can use an existing hand or footprint, if you have one, visit your nearest Smallprint jeweller to have your little one's prints taken, or order online and receive an Inkless Print Kit through the post. www.smallprint.com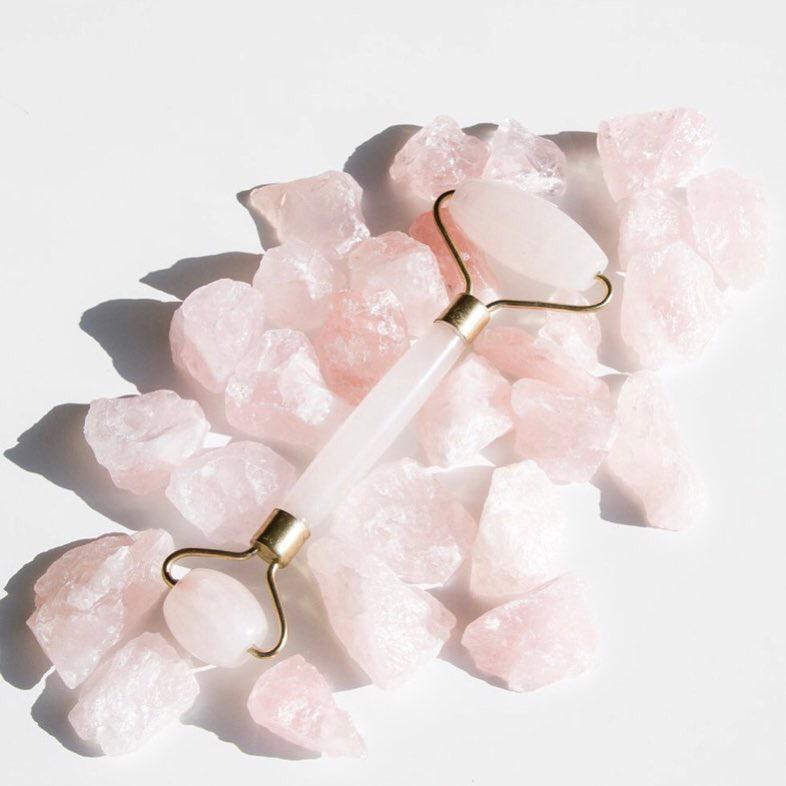 Rose Quartz Face Roller
The traditional rose quartz face roller through Anvi Candles not only looks pretty, but it will work wonders on your skin. It is said to improve blood circulation and skin tone, elasticity of the skin, promote lymphatic drainage, reduce puffiness, wrinkles and dark under eye circles, eliminate toxins, and tighten and reduce pore size. www.facebook.com/anvicandles/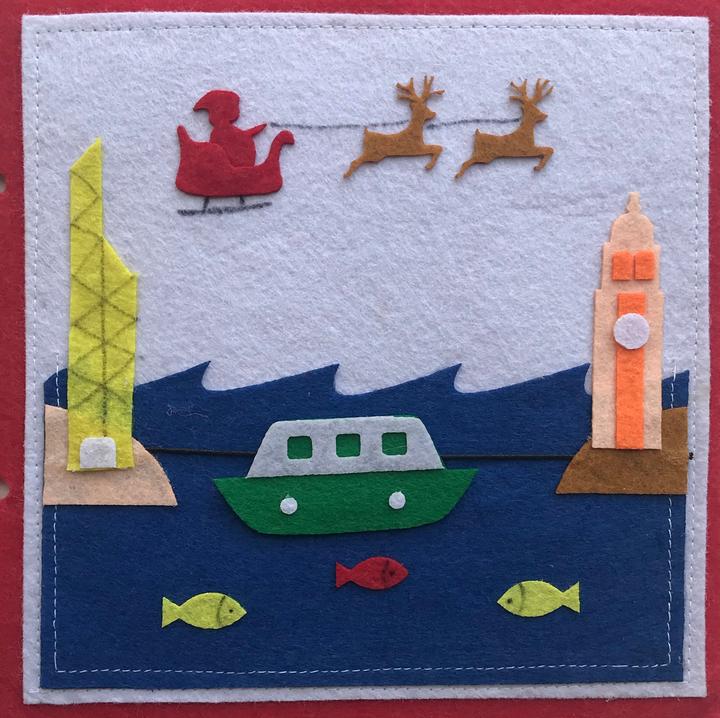 Merry Christmas Hong Kong Quiet Book
A cute fabric book about Santa coming to Hong Kong, complete with reindeers flying across the Victoria Harbour. Each page is full of colours and interactive details such as zippers and buttons. The cover can also be personalised with your child's name. $390 www.littlebeanstoychest.com