Reading Time: 3 minutes
 As parents we often despair when our children turn to TV or electronic games for entertainment. Well, why not give your children the opportunity to have some old-time fun? Here's the Playtimes guide to some tradtitional fun and games.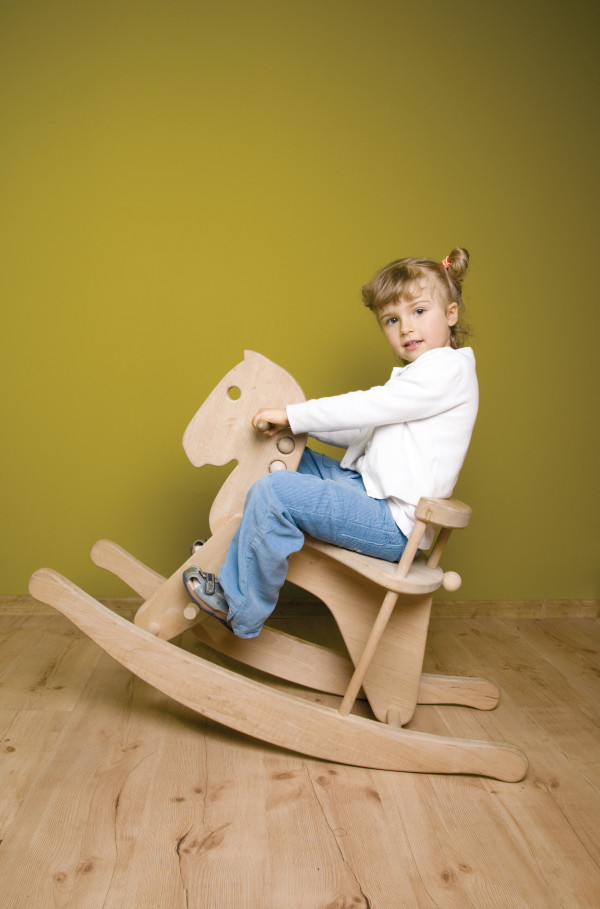 Dressing up
Create a fantasy wardrobe for your kids by filling a large wicker basket or trunk with costumes — not of the Disney kind, but anything that might spark your child's imagination. Choose things that can be adapted to fit your child's play. Old hats, clompy high-heeled shoes, trailing dresses and net petticoats are all good. Complete the set-up by including plenty of fun accessories, such as an eye-patch, a magic wand, a walking stick, a cardboard sword and that old dressing up standby — a feather boa!
Make a den
Many childhood hours have been whiled away under the dining room table in a den of a child's own making. Children love to create kingdoms of their own and den-making is a wonderful way to allow your child the independence of their own world, while keeping them out of your hair for an hour or two. All you need is a few chairs, an old sheet or two, a dining table and some clothes pegs to keep it all together. If you're lucky enough to have a garden, your child can make a simple den by making a tripod out of three long sticks of wood and lashing them together with string then weaving vines or large leaves in between. Alternatively, drape a long sheet over a branch to make a tent.
Set aside a special place
If your child doesn't already have a place at home where he or she can go and play undisturbed, it's a good idea to create one. A nice cosy place with cushions and books — in the kitchen, lounge or
bedroom — will be the perfect place for your child to play elaborate pretend games. Make sure they can leave their mess and don't pressure them to tidy up. Children often love to pick up the games where they left off the day before.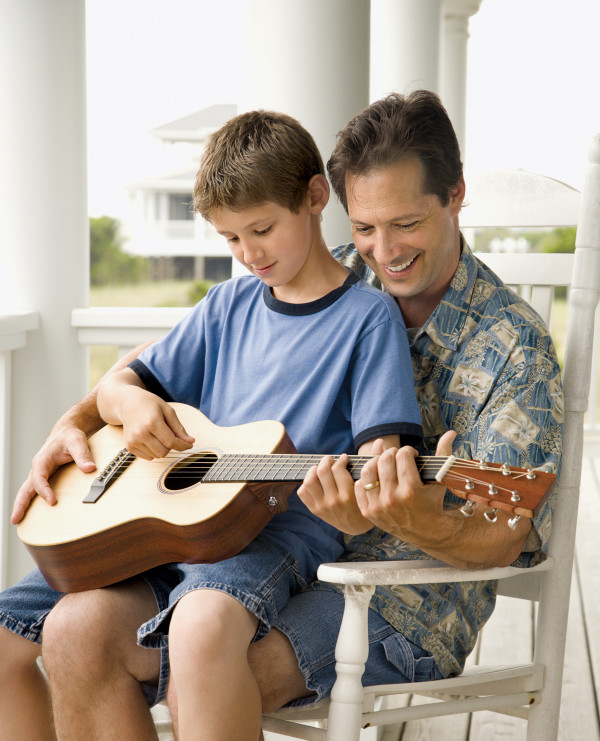 Musical interlude
Music gives your child the chance to let their imagination wander. Take your child to listen to a live music concert and talk to them about the stories behind the music. Put Don McLean on the stereo and show your child art by Vincent Van Gogh, or try acting out the
different parts in Prokofiev's Peter and the Wolf, or dance madly to Rimsky-Korsakov's 'The Flight of the Bumblebee'. You can even make a recording of your own — get the tambourine out and let your child sing. Play it back later for hours of fun!
Get crafty
An egg carton, an empty bottle of washing-up liquid, a cereal packet — all these things and more become the tools for artistic expression when a child gets hold of them. Collect boxes, tubes and containers, feathers, glitter, stickers, foil, old corks, string, straws and glue, and get your mini master to recycle them into a work of art. Making junk models is also a great thing to do as a family. It doesn't matter what the end product looks like, it's the process of creating it that matters. Encourage your child to let his or her imagination run riot and go for it!
Embrace nature
A walk in the great outdoors is a great way to gather stuff from nature to be creative with. Leaves, rocks, sticks, moss and seeds are all good for sparking a child's imagination. Creating fairy houses is a wonderful way to start children thinking about new ways they can use natural materials. Check out www.fairyhouses.com for inspiration.

All the world's a stage
Children love to make-believe and mini theatres are a great place for them to unleash their imaginations. To make your own, all you need is a large shoe box (you won't need the lid) and some card. Choose some photographs or pictures from a magazine to use as backdrops, stick them on the card and cut out for difference scenes. Draw several characters on card, cut them out and attach to a long strip of card. By cutting slits in the side of the shoebox, the kids can move their characters around on the stage.
Make a play date
Invite your child's friend over, set out some simple toys to get them started, then stand back and watch the fun unfold. Together, children inspire each other and imaginative games are likely to develop. Don't get involved ­­— leave them to their own devices rather than providing guidelines.