Reading Time:
5
minutes
1. Bike around Cheung Chau island, relax on the beach and taste some local delicacies. While you're there consider checking out SaiYuen, an outdoor adventure playground with a variety of camping options, bubble soccer, abseiling, tree top canopy walk and archery.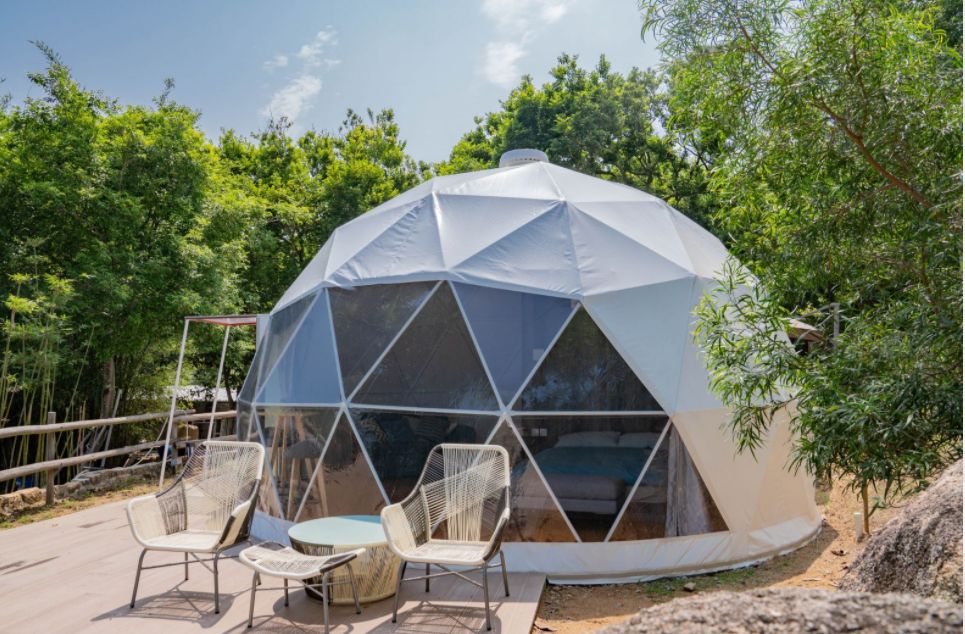 2. Go fly a kite! Head to the pagoda within the Clearwater Bay Country Park where you will have outstanding views across the Ninepins and, when conditions allow, the perfect wind to help your kites soar. Pack a picnic or some BBQ equipment – assuming restrictions are lowered.
3. Spend a day at 448 Farm in Yuen Long where you can plant and arrange flowers, care for animals, have a BBQ and get involved with lots of other family activities.
4. Head to the Maritime Museum to explore, learn and get involved with the history of Hong Kong's extensive maritime trade routes of the past.
5. Take the children to tear up the mud tracks riding a 50-90cc bike or quad bike at MX Club.
6. Go to Quarry Bay for a pseudo-camping experience at CAMPSITE. Inspired by rustic camp cooking, CAMPSITE offers a casual dining experience within the comforts of a 'glamping' style campsite setting. Breakfast, brunch, lunch and a la carte, all the food is cooked with fresh and sustainable ingredients, and looks to mimic a camp setting. And for the adults, 2 for 1 on draught Kirin Ichiban all day long!
7. Saffron Cruises make spending a night on the water possible with many overnight boat options. You can visit remote places such as North Sai Kung or the Soko Islands where you can relax in peace and quiet.
8. Take a trip out to High Island – a ride away from Sai Kung by sampan – where you can enjoy a pristine beach, hiking trails and a seafood restaurant run by a family.
9. Hike around the Peak (stroller friendly). Got a pooch in tow, too? The newly reinvigorated Peak Galleria is now a pet-friendly mall with a host of new facilities, shops, workshops and activities.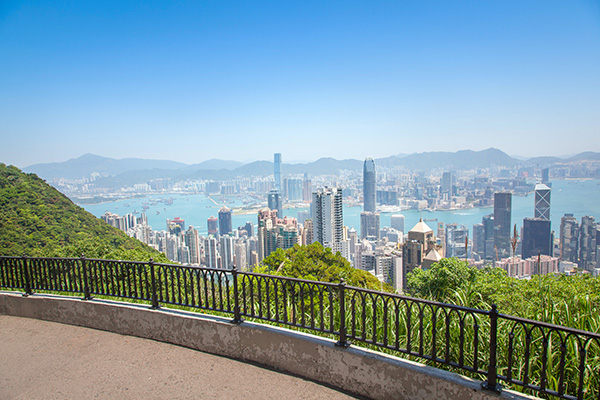 10. Get down to Tikitiki bowling for a fun day out with the family. Kids will love the neon lights, over the top decor, and fun music. Drinks, and food can be bought directly to your bowling lane while you practice your aim!
11. Go rock-pooling in Sai Wan for some great photo opportunities.
12. Get away from the concrete and hike to Shui Lo Cho Waterfall on Lantau Island.
13. Learn how to sail.
14. Hike to Tai Long Wan and camp if you're feeling adventurous! If you don't feel like the hike, book a Speedboad.
15. Visit Trio beach, in Sai Kung. Either enjoy a short 30-minute hike or get a sampan from Pak Sha Wan pier. *Check the beach is open
16. Try some family team building at CrossFire Arena with bubble soccer, laser tag, dodgeball and archery tag.
17. Spend a rainy day in Jolly Thinkers, a café packed full of hundreds of board games to keep the family busy for hours.
18. Hike the Dragon's Back and reward yourselves with lunch at Cococabana and a dip in the sea on Shek O beach afterwards (if the beaches are open).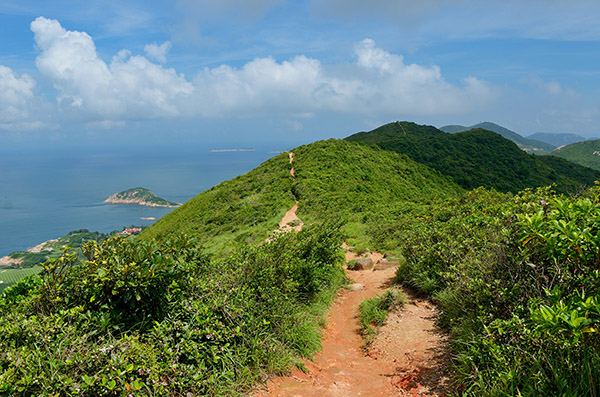 19. Spend a fun-filled day in SuperPark, one of the coolest activity centres around that invites all ages to go crazy in three separate fun areas within a 45,000 square-foot space.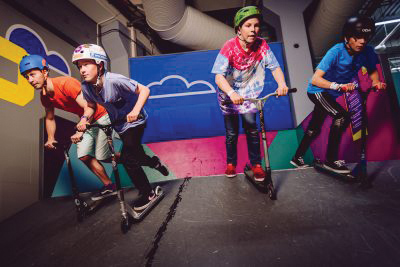 20. Heading to Disneyland? You won't want to leave without spending a few hours at the Resort's Victorian Spa where you can swim and indulge in a variety of treatments. Kids can check out the Children's Fun Menu which includes hair-braiding, nail treatments and face-painting.
21. Potterheads: immerse yourselves in Museum Context, a Harry Potter museum in Causeway Bay. Inspiration for Halloween, perhaps?
22. Take the ferry to Lamma Island (Yuen She Wan) and hike to the Windmill. Details of the Lamma Wind Power Station are provided at the tower base of the turbine. Grab a seafood lunch or dinner while you are there.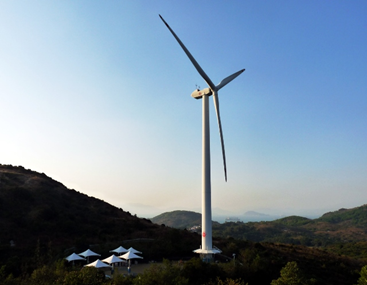 23. Head to Epicland to experience some of the largest indoor slides in Asia, plus a variety of fun games and activities suitable for all ages from baby to adult.
24. Enjoy some Instagram-worthy dim sum at Yum Cha.
25. Rent a bike from the Friendly Bicycle Shop at Mui Wo Ferry Pier and spend your day exploring the area on wheels.
26. Improve your green credentials with a visit to the Green Hub, a former police station in Tai Po.
27. Visit Mingle farm in Yuen Long to spend the night in a bubble, literally!
28. Get a crazy golf session in at Strokes in Causeway Bay.
29. Are you brave enough to escape from Lost, also in Causeway Bay?
30. Choose a clear-blue-sky afternoon to spend at Sky 100, the ICC observation deck on the 100th floor.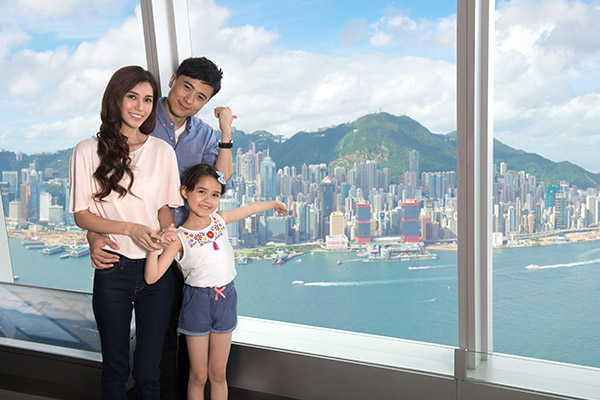 31. Meet dolphins, penguins, seals and sea lions at Ocean Park. Check out exclusive deals for Hong Kong residents.
32. Listen to the birds tweet at the Aviary Park on Cotton Tree Drive.
33. Hop on board the Aqua Luna for just $230 and spend a leisurely 45 minutes sailing around the harbour on this iconic traditional junk. The price includes a glass of wine or beer.
34. Spend your afternoon cuddling bunnies in Hong Kong's very first Rabbitland Café.
35. Take the kids to see the animals at the Zoological and Botanical Gardens, open until 4.30pm.
36. Glide across the mountains in a crystal bottom cable car on the way to the Big Buddha. It's a great time of year to visit (some attractions may not be available).
37. Go for a picnic at Sun Yat Sen Memorial Park in Sai Ying Pun.
38. Do some art & crafts! Learn to knit with a workshop at Crafties HK or Yarn in the works. Stock up on art supplies in Artland in Wan Chai and have fun at home with the kids creating some spectacular works of art. Or get creative at Art Jamming.
39. Take a cruise to see the famous Hong Kong pink dolphins.
40. Hit one of Hong Kong's skateparks, such as Hong Kong Velodrome Skatepark located in Tseung Kwan O. Interested in learning more boarding skills from the professionals? All Hong Kong Skateboards Association can help. For more on skateboarding in Hong Kong click here and here.
41. Go on a virtual journey almost anywhere in the world. AirPano's impressive 360⁰ videos take you from the Sahara Desert to underwater caves. You can also visit a host of famous tourist attractions around the globe.
42. Visit Chi Lin Nunery or take a hike to the 10,000 Buddhas Monastery.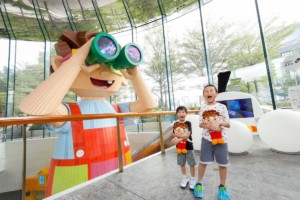 43. Go on a nature discovery tour, try art jamming, visit the Donut Playhouse, ride the Happy Mega Slide and refresh yourself at K11 Musea.
44. Test drive a mini Tesla Model S. Until 1 November, Lee Gardens Two hosts the Kids' Driving Playground Beach Party, offering little ones the thrill of being behind the wheel of a mini version of the revolutionary Tesla Model S. Read more.
45. Try out Hong Kong's first e-sports stadium in Tsim Sha Tsui where you can go skiing as part of the US national ski team, do some boxing with 'smart' punching bags, try rowing across Victoria Harbour, hop into a horse racing event, and cycle in a competition.
*(picture credit to some of the mentioned websites and events)
Read More: Best Skateparks in Hong Kong