Reading Time:
4
minutes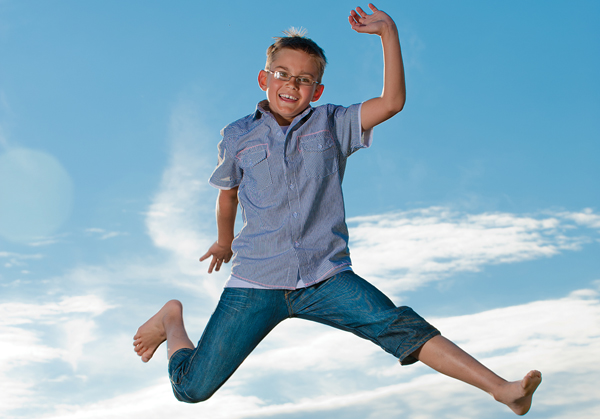 Many parents lament the sedentary lives our kids are leading in front of computers, TVs and video games. We remember our own childhoods, full of unstructured outdoor play, while our kids stagnate in poor health and fitness. This is not just a problem of romanticising our own past while criticising modern ways: this is about obesity, heart disease and diabetes affecting our children at a very young age. It's time that we became an example to our children, and summer's a great season for it. It's time for parents and kids to get outside and get physical.
In 2010, obesity rates in the US were calculated at a staggering 34 per cent for adults and 17 per cent for children. That's a heart-stopping statistic … pun intended. And here in Asia, obesity is a growing trend. Nearly 100 million Chinese are obese. When it comes to kids, the World Health Organization states that five to ten per cent of Chinese toddlers are obese. In Hong Kong, the Department of Health says about 20 per cent of kids aged six to 18 years are overweight or obese. Many blame the West for popularising its style of fast-food eating. However, there's only so much finger-pointing that can be done before it's time to start looking for solutions.
In addition, while the internet is an incredibly beneficial invention, it has also created a situation where kids can grow up feeling like they're interacting with the world without ever leaving home. For too many, there's little desire to go outside and be adventurous anymore because everything can be found online with a couple of clicks. And with the ever-increasing popularity of HD and 3D television, video games and other forms of activity that makes staying inside more appealing, kids and adults alike are finding little reason to go outside and play.
Get up and move!
The time to stop this inflation epidemic is now. And the best way to do that is to get families working together towards the same goals of getting fit. And it's only going to appeal to the whole family if it's fun.
The importance of movement is crucial. Just stretching and moving the muscles is vital to keeping the body limber and reducing the chance of physiological problems later in life. Being more active also increases the social, emotional and cognitive mentality of kids. The key is getting them started early. That means getting them out of the pram or high chair when you have the time. This way, they'll not only grasp how important physical exercise is, but they'll enjoy it. When those endorphins surge in their little bodies, they'll learn how good exercise and movement feels. But if they don't see their parents doing anything physical, they are likely to struggle to find motivation. Set the example early.
We all know it's tough to diet and make a change in your routine. It's even harder when you're the only one doing it, especially at home. So get the whole family involved and jump start a fitness routine today! Not only will the benefits be incredibly rewarding, your family will be sharing the experiences together. In our chaotic lives with packed schedules, this is a great way to spend quality time with your loved ones, and will help ensure that you'll all be healthy enough to spend many more years together.
You might be interested in this guide to water sports in Hong Kong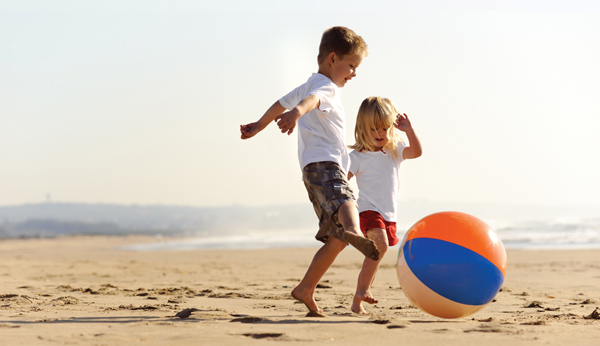 All together now
Here are some tips for getting your family's fitness journey started today.
Find the time. Think you can't make the time for an activity? Find it, even if it's in ten-minute slots. The ten minutes you usually spend checking your Facebook page can be turned into quality time by being active with your family.
Walk. Walking is a great way to get your body moving and your eyes focusing on the outdoors rather than a computer screen, and provides wonderful uninterrupted time for talking with your family. When was the last time you spent a solid 45 minutes chatting with your kids? You don't have to plan drastic getaways, driving hours to the perfect location. How about walking to the grocery store together instead of taking a taxi? Or head to one of the many parks that provide flat, paved walkways that even the shortest legs will find easy to navigate.
Go to a playground. But don't let the kids have all the fun: get off the bench and play together. Climb, swing, wrestle and laugh! Bring extra items like Frisbees, kites and balls and use them. Teach them a new sport, or maybe a dance move.
Make it a group effort. Let everyone have input on what activity
you are going to do. Don't just tell your kids they're doing it –
make them a part of the planning process so that they feel like
they're doing something they want to do. Don't make it a chore;
make it something everyone looks forward to.
Get active indoors. There are plenty of things to do indoors
instead of relying on the remote. When it rains, try these on
for size:
Kids love seeing their parents being silly, so go crazy chasing each other around the house.
Grab the video camera and make a funny workout video wearing goofy costumes.
From infancy up, there are exercise videos that engage the whole household.
Dance! Turn up the music at home and get down and boogie. Throw a hula hoop into the mix (great for those stomach muscles) and get everyone spinning.
Play games like Twister, charades and tag.
Join a group activity like Circuit25 Family. This allows families – a single family or a group of families – to participate in an organised, 90 minutes of play-based activities. What better way to spend your weekend afternoons?
Make sure that being physical is an everyday activity and
not a special event. Ingrain the importance of taking care of
their minds and bodies now, and it'll stick with your kids for life
– and with their kids one day, too. So what are you waiting for?
Get fit with your family today!
Note: if there is anyone in the family with a medical condition,
such as diabetes for example, consult your physician first.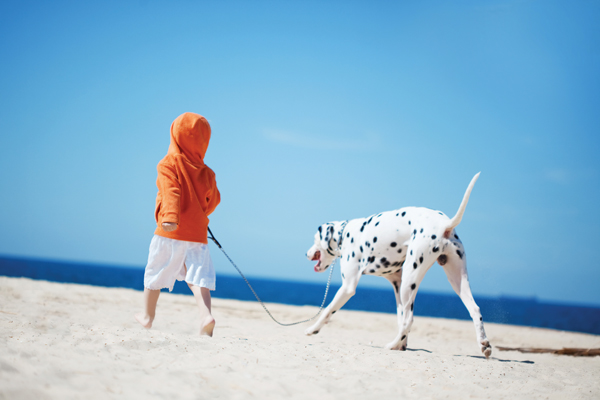 Get fit, have fun
There are a million and one ways the whole family can get active. Here are a few more suggestions:
Take a dip in the pool.
Revive some old-fashioned childhood games, like hopscotch and follow the leader.
Buy a skipping rope and teach children to skip
Go for a bike or scooter ride.
Try a nature ramble, with challenges to spot different insects or plants.
Cool down with a water pistol fight.
Go ice-skating or roller-blading.
Walk the dog.
NASM-certified personal trainer Davide Butson-Fiori is the founder of Circuit 25. Members swear by his unique, outdoor, group personal training workout that reduces your biological age and helps you and the earth – his business is all outdoors: no electricity, no air-conditioners – get in the best shape ever! Visit www.circuit25.com to learn more.
Related articles: