Reading Time: 5 minutesAs parents, we are aware of what awaits us when our darling little angels turn into tweens and eventually (gasp!) teenagers. Family and friends reassure us that these difficult years are just a phase and that our darling angels will almost certainly once again make an appearance in the form of mature, sensible, young adults.
Although tweens and teens have been a source of headaches and sleepless nights for generations of parents, our youngsters face dangers our parents and grandparents never had to deal with. Terms such as screen time, cyberbullying and digital footprint are now well known to the modern parent.
While many parents believe they should do more to shield their children from the dangers of the virtual world, many say they don't know how to and believe their children would find a way to curtail any parental control. "They're so clued up on what's going on, that it's frightening," says Ethna Measures, a Hong Kong mother of two boys, aged ten and 12.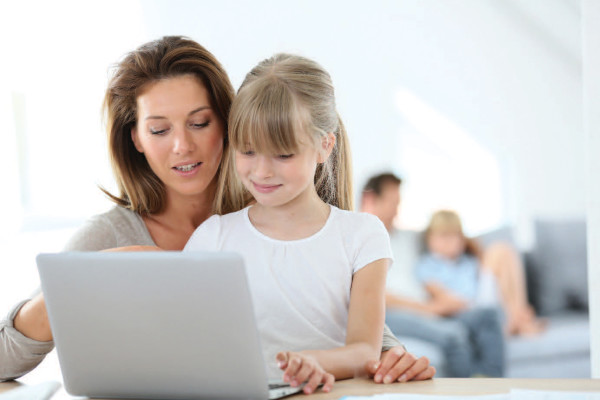 Taking sensible steps
So what are parents to do? Keeping children completely off the internet is one solution, but not a realistic one. Just as we adults use our smartphones and social media sites in a variety of ways – from seeking advice on forums and buying/selling baby clothes to arranging play dates and book clubs – our children are doing the same. Some schools set up private class pages on Facebook, and often circles of friends create their own groups on messaging services like WhatsApp or WeChat.
The first thing parents can do is understand how their children are using all the internet-enabled devices to which they have access. This includes smartphones, laptops, tablets, smart TVs and game consoles such as PlayStation or the Xbox Live. A common mistake parents make is to put parental controls on computers and laptops while forgetting that children can access the internet through their mobile phones and game consoles.
Next, do some research about the tendencies of youngsters around the world. Teenagers in Hong Kong tend to follow the trends of their peers in countries such as Australia, the UK and the US. One source to look at is Intel-owned technology security company McAfee, which publishes an annual report that examines online behaviour and social networking habits of youngsters. Its 2014 Teens, Tweens and Technology report, which studied more than a thousand eight- to 17-year-old Australian youngsters, found that YouTube was the number one social site across all age groups, while Facebook was the site most likely to be visited on a daily basis.
Although Facebook's terms and conditions require users to be at least 13 years old, according to McAfee, 31 per cent of eight- to nine-year-olds, and as many as 60 per cent of ten- to 12-year-olds, had their own profile. Ethna allowed her elder son to have a Facebook profile under the condition he connected his profile to hers. In return, she promised not to comment on any of his posts.
Ethna has not installed any parental control software in the home yet, but says her boys' iTunes accounts are connected to hers, meaning she has visibility of everything they download. As for their internet usage, she says her boys' interests for now are still reasonably innocent: "My older one, the 12-year-old, is obsessed with football, so most of his usage is on FIFA. The other one is on Minecraft." The hardest part at this stage is simply monitoring their screen time. "If they had their way, they would be on [their devices] all day, every day."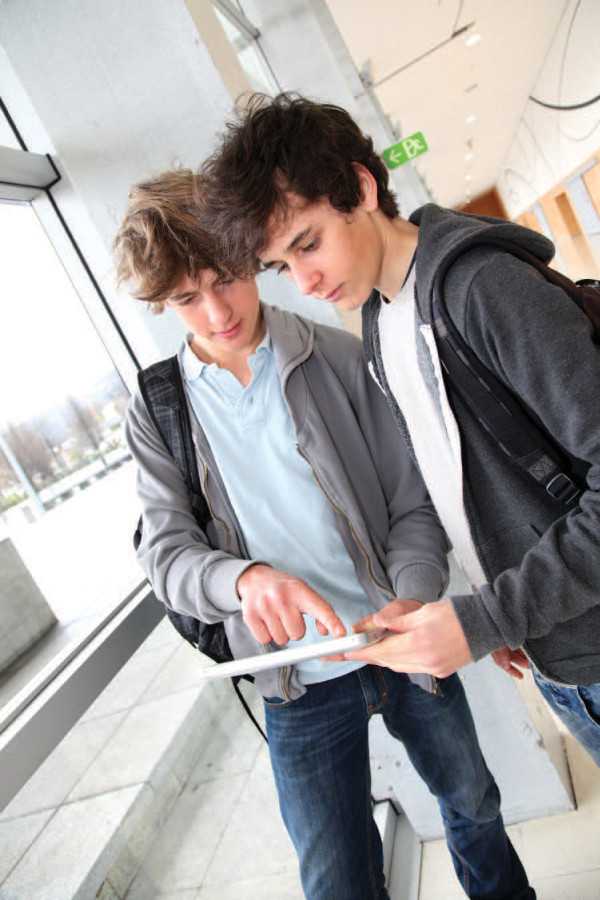 Staying current
Sites such as Facebook, YouTube and Twitter are familiar to almost all parents and, although teens and tweens might agree to connect with their parents on Facebook, they are almost certainly not spending all their time there. Photo- and video-sharing apps such as Instagram, Snapchat and Vimeo, which allow users to set up accounts under any alias, are becoming increasingly popular as a place to share content and comments with various degrees of privacy.
One problem parents lament is the ease with which children adapt to new technologies. Mobile apps and new social media platforms appear on the market all the time, and parents say they feel they cannot keep up. Two examples of apps particularly popular with younger audiences, but mostly unknown to parents, are Keek and Yik Yak.
Yik Yak, for example, is a mobile app that allows users to post comments anonymously and without the need to create an account. The posts are visible to other users within a 1.5-mile radius. Yik Yak is active in Hong Kong, but is particularly popular in US colleges. It recently attracted parental and media backlash when some junior and high schools in the US requested the service be deactivated in the vicinity of their schools after several cases of cyberbullying and threats to schools and individuals were made through the app. With Keek, users upload their status through video comments called "keeks", and it is referred to as "micro YouTube".
Parents who want to know more about implementing parental controls can access detailed information, videos and tutorials from websites such as www.StaySafeOnline.org. This US website is part of the National Cyber Security Alliance and has an entire area dedicated to parents, including a useful list of talking points for parents and children of all ages.
The site also recommends making children aware of the public nature of the internet and the long-term implications of every post, photo, video and email they upload or share. Tweens and teenagers also frequently make the mistake of believing anonymity on the internet is absolute. A 15-year-old student in New York state who posted on Yik Yak that his "school would explode" was arrested after police used GPS tracking software to locate the post's origin, which turned out to be the student's home. What might have seemed like a funny anonymous post will now almost certainly be the cause of a police record.
The other thing parents can (read should) do, is think like their children. If you have set up parental controls on all the devices but still think your children are getting around them, look at the browser history on your computer. Also, a quick search on Google for how to bypass parental controls offers detailed instructions. VPNs (virtual private networks) are common workarounds. VPN technology is widely used as a way to protect personal identity and bypass technological restrictions, but in the same way that VPNs are used in China to access Facebook (which is otherwise blocked), teenagers use it to access websites banned by their parents.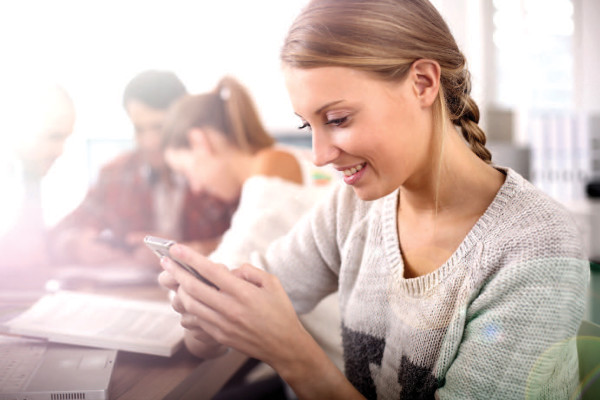 Understanding your limits
Ultimately, we cannot completely protect our children from the virtual world in the same way we cannot fully protect them from the real one. We can, however, help them make the right decisions and become responsible digital citizens. And, if the occasion calls for some virtual time out, it should be dished out. Not allowing our children to believe their entire social life depends on a screen and keyboard is paramount.
This is where creative parenting comes into play, including requiring all digital devices to be handed over at a certain time of night. Or, simply changing the Wi-Fi password daily and handing it out to the kids only after homework, chores and other non-digital activities have successfully been completed.
An open dialogue between parents and children is what the experts suggest for navigating this virtual journey. Teens might know more about the latest apps and social media platforms, but parents still have the upper hand in understanding the dangers their children face online.