Reading Time: 5 minutes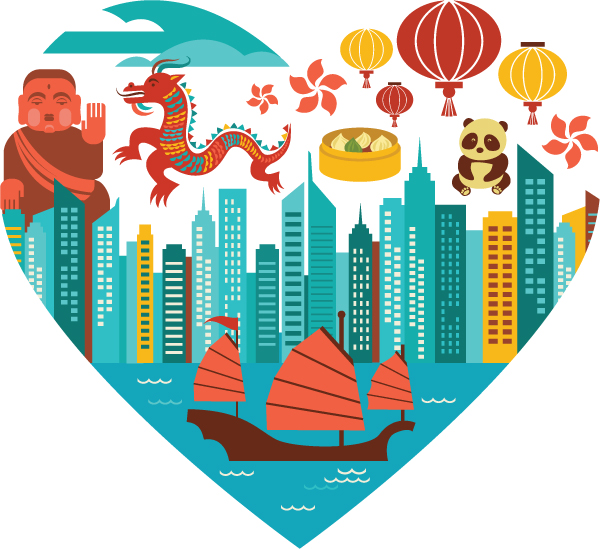 Like many parents raising children in Hong Kong – especially expats and Hongkongers who grew up overseas – my husband and I are well aware of the very different upbringing our three daughters are experiencing compared to our own sheltered childhood. Case in point: my husband lived in one house until he was 18; my 14-year-old has already lived at nine different addresses in three different countries.
We feel lucky because there are countless positive elements which make this city an ideal setting to raise confident, forward-thinking and globally responsible young people in relative safety.
But what about the kids? How do they feel about growing and maturing in this bustling metropolis? Well, I asked some teens and tweens to take time out of their busy schedules to give me the lowdown, and this is what they said.
What do you like most about living in Hong Kong?
Chloe, 13, says: What I love about Hong Kong is the culture, food and shopping. There are so many temples to see and cultural places. The food is to die for. All the dim sum and egg waffles you can pick up on the streets for $5. The shopping, from going to Central to get clothes from Zara, to going to Stanley for a trinket.
Amanda, 15, says: The greatest thing is having the opportunity to go out and get involved in the community. Whether it's a service venture, or an internship, or a film festival, there's always going to be something for everybody.
Jack, 14, says: The freedom teens are given and ease of public transport, and I love to hang out on The Peak skateboarding.
Nellie, 12, says: I love how safe it is; you are never scared when you are by yourself or with friends alone. And I also love going on junks, hikes in the mountains and having dim sum every weekend.
Lewis, 15, says: It is a very convenient place to live, and easy to get around. As well as that, the people are great – whether they are friends or strangers, everyone is generally really nice.
Sharon, 15, says: Typhoon no-school days!
Oliver, 14, says: I really like how the culture is diverse and it is a very welcoming place. When I go into the city, I see many cultures all interacting with each other.
Bella, 14, says: The city atmosphere is amazing. I love how lively it is and how much there is to do. There's never a dull moment. I've grown to be an international city girl at heart.
Where are the best places in Hong Kong to hang out with your friends?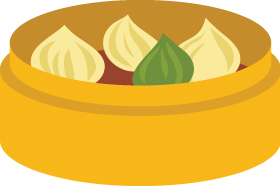 Imogen, 14, says: Central: good place to shop; Causeway Bay: good restaurants and cheap clothing brands. Stanley: good restaurants and fun to look around the market.
Jon, 15, says: Sai Kung, because of the great beaches.
Anya, 12, says: We like going to Ocean Park, Disneyland, the movies or to a club to swim and hang out. [Or] Even at someone's house.
Beatrice, 15, says: Tea shops.
Kate, 14, says: Probably Central, Stanley, sometimes even Wan Chai – not on a Wednesday night though! Central is the most frequent place because it's in the centre of the island, and has great shops and cafes to hang out in.
Nicole, 14, says: Causeway Bay, the beach, Taikoo Shing, Pacific Place, IFC (Lab Concept).
Samantha, 14, says: Ryze [trampoline park]; Causeway Bay; Sai Kung.
Sophie, 16, says: There are so many good and cheap restaurants all over Hong Kong serving really diverse and delicious things. They are the best places to hang out. Why? Because we love food!
Lucas, 17, says: Stanley, IFC rooftops, The Peak, TST. It's so easy to get around using public transport.
Joshua, 15, says: Literally anywhere. It's the safest and most beautiful place in Asia.
Is there a downside to living in Hong Kong?
Alyssa, 14, says: As somebody who has terrible asthma due to the outrageous pollution, yes. I have had many chest infections due to the pollution and many times my mum has gone: "We can move!" But I've lived in Hong Kong for so long it's my home; all my friends are here!
Caroline, 12, says: Because Hong Kong is such a big city, people mainly live in apartments. Although many of my friends live in the same building, you don't get the comfort of a yard to run around and have fun in.
Sofia, 12, says: Humidity and frizzy hair.
Olivia, 15, says: All of your friends are coming and going, so you never know when your best friend will be moving away. I've had so many good friends move since I've lived here, but we stay in touch on social media.
Michael, 16, says: There's a lot of underage drinking here because it's easy to buy alcohol.
Meg, 12, says: The only downside to living in Hong Kong is that I am far away from family. I don't get to see them that much anymore, only during the summer.
Amanda, 15, says: Sometimes you get a little caught up in the results-orientated mindset. Not just with grades and money, but in a fast-paced city like Hong Kong, it's easy to lose yourself trying to catch up.
Audrey, 16, says: This is not everybody, but a lot of kids in Hong Kong aren't very responsible… you have so much help and when your helper is always doing things for you, you tend to get lazy… A lot of kids go off to college and have no idea how to do things for themselves, like doing the laundry, making a bed, cooking their own basic meal, etc.
Kenna, 14, says: The only downside is that there aren't as many places that I can find a good doughnut at.
Do you think life would be different if you were growing up back home, or elsewhere?
Elicia, 12, says: It would be different because Hong Kong is a very safe place so your parents can let you go out with your friends without being so worried about you.
Taina, 15, says: Life would be a complete turnover. I couldn't think about not growing up in Hong Kong; it's so diverse and beautiful here.
Arden, 12, says: I think living in Hong Kong has taught me a lot about culture and diversity, and coming together no matter where you're from. It has also made me stronger, because it takes a lot of courage to move to a foreign country.
Shannon, 15, says: It would be very different; the education here is impeccable and at such a higher level than the public schools back home. Also, I think that since we have much more freedom, we learn to be more independent and not rely on our parents so much.
Parker, 13, says: If I didn't move here I wouldn't have been able to travel and explore the world as much, seeing new cities and countries and trying new things.
Collin, 15, says: Holidays would be much more different, as we wouldn't need to visit the family every summer/winter.
Ava, 14, says: It would be completely different. I would be a suburban kid that would exclude the rest of the world and only be focused on the little town I lived in. I also wouldn't be the athlete or the person I am today because of the opportunities and the environment here.