Reading Time:
5
minutes
Looking for a super fun way to cool off this summer? Check out our guide to water sports in Hong Kong.
Whether it's splashing around in the bathtub, playing in the pool or running through a sprinkler, children absolutely love playing with water. Water play is a great summer activity for kids and water sports are even better. Not only do they help improve coordination and motor skills, they're also loads of fun and can look pretty cool too – at least when done right!
Thankfully, Hong Kong is full of fun water sports you can do with your young ones this summer. Most classes are available for children from eight years old (but note that some require participants to be able to swim at least 50 metres). Since water sports tend to require somewhat greater strength and coordination than other activities, such as swimming or soccer, children have to be ready for the challenge. Children learn much easier and faster than adults so get them started early. Their innate fearlessness is also a big plus, although that might add a few grey hairs to parents watching from shore.
Beginner classes in kayaking, sailing and windsurfing
The Hong Kong Leisure and Cultural Services Department (LCSD) has five centres, offering beginner classes in kayaking, sailing and windsurfing for children aged 8 to 13 years old. As these classes are affordably priced, around $30 for a group kayaking class, they are in high demand with places allocated through a balloting system.
Located in the Sai Kung Country Park in Hong Kong, Chong Hing Water Sports Centre has a large lake, ideal for young beginners interested in learning to kayak, sail and windsurf. Courses are available for children 8 to 13 years old. The centre also organises races and competitions for children. The Leisure and Cultural Services Department (LCSD), High Island Reservoir, Sai Kung. Call 2792 6810.
Stanley Main Beach Water Sports Centre is ideal for children and beginners with its popular beach and calm seas in summer. In addition to equipment rentals, junior windsurfing, kayaking and sailing courses are available. If your kids get hungry, take your pick from the many family-friendly restaurants nearby. LCSD, Stanley Link Road, Stanley. Call 2813 9117.
Tucked in a quieter stretch of Stanley, the St Stephen's Beach Water Sports Centre offers kayaks, dinghies and windsurfing rentals, in addition to junior kayaking lessons. Autumn is the best time for beginners here, with much calmer sea conditions and a slightly less fierce sun. LCSD, Wong Ma Kok Path, Stanley. Call 2813 5407.
Looking to do some biking in addition to kayaking? The Tai Mei Tuk Water Sports Centre is set between beautiful green hills and blue seas, with BBQ pits conveniently on hand. Junior kayaking and sailing courses are available. LCSD, Main Dam, Plover Cove Reservoir, Tai Mei Tuk, Tai Po. Call 2665 3591.
Equipment rentals for kayaking, sailing and windsurfing are provided at The Jockey Club Wong Shek Water Sports Centre. A wide range of classes are also available for children such as the two-day beginner's windsurfing classes and the junior kayaking classes. There are also several privately operated options offering a wide choice of courses and equipment rentals for families. LCSD, Wong Shek Pier, Sai Kung. Call 2328 2311. 
Sports Centres, Wakeboarding and Speedboating
Situated on Cheung Sha beach, the Long Coast Sea Sports Centre offers rentals and activities such as windsurfing, sea-kayaking, surfing and body-boarding. A two-day camp gives children, aged eight years onwards, a "sampler" of different activities. This centre also provides kite-surfing classes with three-day beginner courses from $3,800. 29 Lower Cheung Sha Village, Lantau Island. Call 2980 3222.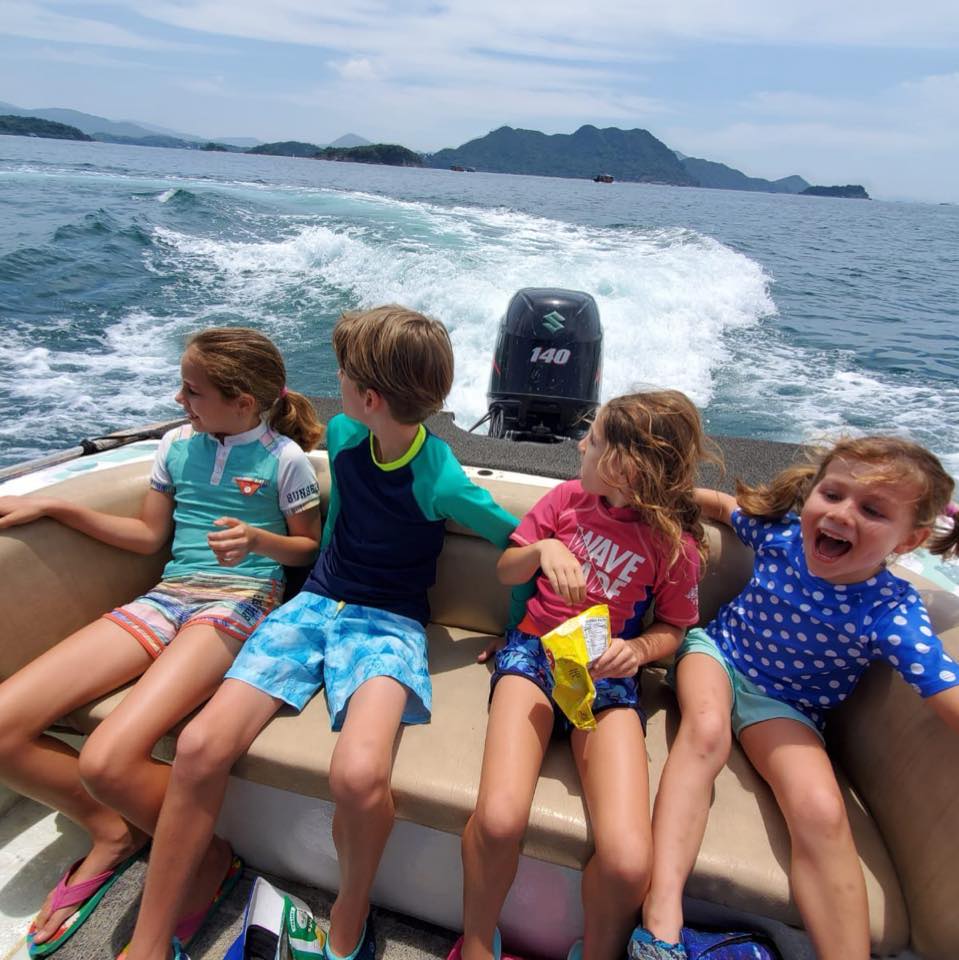 Offering classes for windsurfing, kayaking, SUP and wakeboarding for children from eight years old. Membership fees start at $1,800 per person, with members getting discounts on courses and equipment rental. In summer they offer a five-day water sports "Fun Camp" for children aged eight years and above at a cost of $4,600. Stanley Main Beach, Stanley. Call 8211 3876.
Offering beach trips, bay swimming, star fish hunting, crabbing, wakeboarding, intro to wakeboarding for kids 5+, tubing, shell collecting, snorkelling and any other fun water activities you can think of, seven days a week. Charge is per hour for a minimum of two hours. Contact +852 54803439 on Whatsapp for more information. 
Boat Clubs 
Thousands of children have participated in the Aberdeen Boat Club's (ABC) popular junior sailing course, where kids from 7 to 11 years-old learn to sail on specially designed dinghies. These junior courses offer great value as they are subsidised by the ABC to promote sailing. Courses are also open to non-members. 20 Shum Wan Road, Aberdeen. Call 2552 8182.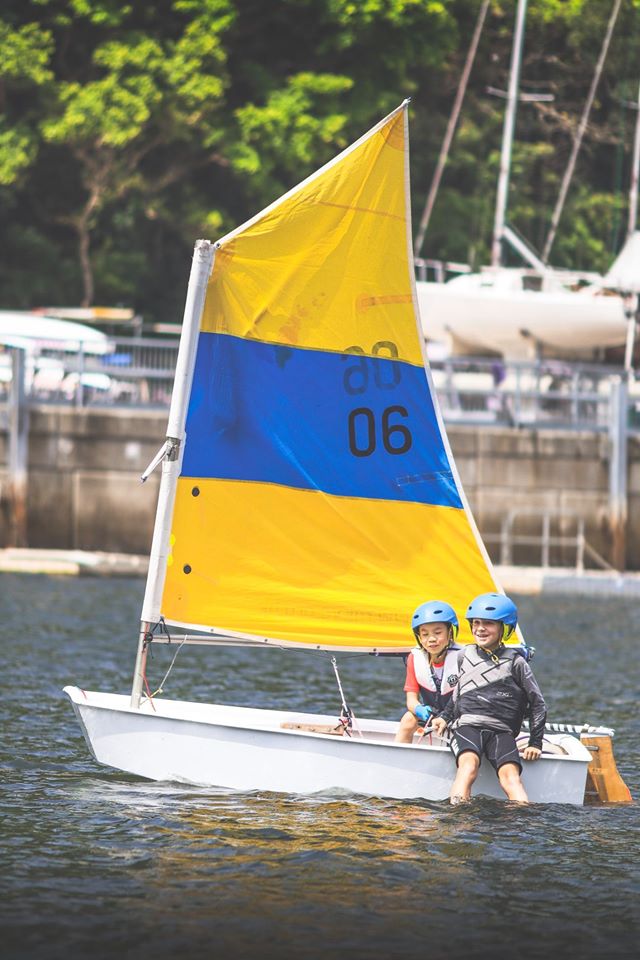 Offering a Youth Sail Training Scheme for kids from six-years-old, as well as courses for the whole family. In addition, the Youth Rowing Development Program is offered to coach and mentor school-aged rowers. Courses are also open to non-members. Kellett Island, Causeway Bay. Call 2832 2817.
A private members club that has been providing yachting and boating facilities for over 50 years, Hebe Haven has a highly regarded sailing training centre and proactively promotes sailing to children through the Development Fund for Youth Sailing programme. With a fleet of over 40 dinghies, there are sailing courses for adults and children as well as an extensive school sailing programme. Non-members can enrol for courses.
Windsurfing, SUPing and Wakeboarding 
Established in 1975, the Cheung Chau Windsurfing Centre is the training ground of Olympic gold medalist Lee Lai San. While this centre specialises in windsurfing, rentals for kayaks and SUP boards are also offered. Courses are taught by certified coaches with beginner classes starting from $1,800/person for group classes or $2,500/person for private lessons. On site is an outdoor cafe with amazing views and a family-friendly menu, offering the perfect way to end an action-packed day. 1 Hak Pai Road, Cheung Chau. Call 2981 8316.
The Hong Kong Windsurfing Centre puts on one-day courses for children aged nine-years-old and above, from $450/ person. Students cover the basics from safety to balancing and tacking, and are issued a certificate from the Windsurfing Association of Hong Kong. Boards and kayaks are available for rent. Shop 13, 1/F, Ko Shing Building, 9 King Man Street, Sai Kung. Call 2792 5605.
Classes are available for wakeboarding, wake-skating and wake-surfing. Several schools have also held educational learning activities here. They offer a family & friends package consisting of three-hour sessions for a maximum of six people. The classes run Monday to Friday at a cost of $2,200. 101 Tai Tam Tuk Village. Call 3120 4102.
Close to Tai Po Market, The Wakeboard School provides courses for all levels of riders. Their focus is on building core fundamentals for their students with the added incentive of "learning new tricks with fewer falls." G/F, 7 Yue On Street, Sam Mun Chai, Tai Po. Call 8202 3669.
Surf Camps
Treasure Island Group organises surf camps for children from beginners to intermediates. The Grommet Surf Camp for beginners, aged five to nine years old, is priced from $4,480. Pui O Beach, Lantau. Call 2546 3543.
No matter which option you go with, you're bound to make the most of the water sports that Hong Kong has to offer! 
Related articles: