Reading Time: 5 minutes
While the rest of the world freaks out and cries, Ce La Vi is going to gather together and lock all guests in the penthouse of California Tower for a 'bloody' huge party. Join Hong Kong islands highest Halloween party, where it's OK to freak out on the Sky Deck with its spellbinding views, or white walk your way down to the haunted Club Lounge to find DJ Fudge and Funky spinning spooky tunes . Taking place on the 26 October, tickets can be purchased at www.eventbrite.com
Celebrate Halloween at FEAST (Food by EAST) with an array of themed desserts and creative workshops for children, like face-painting, dress up party and a photo booth. The Halloween semi-buffet dinner is available at $498 from Monday to Thursday and $528 for Friday to Sunday. Children 12 and under will receive 50% discount. Guests can also book a themed dinner party at one of the semi-private rooms, available for booking from 26 October to 1 November, excluding 31 October, with a minimum of eight guests. Sugar (Bar.Deck.Lounge) will also be welcoming guests with spooky snacks and novelty drinks from 28 October to 2 November. Expect Freddy's Martini, Sugar Elm Street, Night Mare, Déjà Vu and Brain Haemorrhage. Reservations email reservations@sugar-hongkong.com
'Trick or treat yo' self at Ham & Sherry's annual Halloween event', taking place within the speakeasy Back Bar. Expect hip-hop tunes, gory-fied cocktails, including Bloody Mary Syringes, and complimentary bar snacks such as 'Blood' Croquettes. Don't forget to put on your gruesome best, the scariest costume will be awarded with a bottle of aged rum, while the second runner-up will go home with a bottle of Mette. Tickets can be purchased at www.ticketflap.com
Set sail on a 2-night 'Joker Funalnd' weekend escape, with weekly departures from Hong Kong every Friday evening. Special promotional price starts from $841 per person. Halloween delights include: Joker's Night Halloween Party, with a joker flash mob and interactive games. Halloween Face Painting, Halloween Trick-or-Treat Adventure at Sea, Spooky Fun and Games, with murder mystery game show, and a horror movie trivia. More information can be found at www.dreamcruiseline.com
Immersive haunted zones take over Ocean Park this year, and as the skies darken so does the haunting! Visit the haunted housing estates in Waterfront Plaza to discover their ghastly urban legends. Experience scare after scare as spectres surround you in the Hungry Ghost Festival in Old Hong Kong. The frights begin at 5:00pm daily and at 8:44 pm, prepare for an invasion of hungry ghosts throughout the Waterfront and Summit. The scares will escalate as the night goes on, building to a terrifying crescendo at 10:30pm. 
An evil wind is howling, a dark fog is creeping in, and sinister forces have cast a shadow over Hong Kong Disneyland. The Villains from classic Disney stories are back, and they're eager to make this year's Halloween party a wicked one. Come celebrate with them for an unforgettable Halloween filled with Disney fun both day and night from September 12 to October 31. It's sure to be a spooky good time!
On October 31st you can bet that there's one place that's having the biggest, wildest costume parties this side of the globe, Lan Kwai Fong. Central's notorious bar district is known for its Halloween night. You can expect lots of traffic, elaborate costumes as people wind their way along LKF's narrow alleys. The bars and restaurants that line the street will go all out with spooky theme parties, and offer drink and food specials to lure people in.
Visit the official site www.lankwaifong.com for the updated Halloween Calendar closer to the date.  
Aqua's The Addams Family Halloween party 2019 is set to be a spectacular affair, held on Thursday 31st October from 10.00pm. A celebratory late night party with DJ's and cocktails. Overlooking the best views in town, aqua cocktails, Veuve Clicquot champagne and canapés will be available throughout the evening to ensure the The Addams Family party rolls into the dead of night. www.eventbrite.com
How about celebrating Halloween, getting in some fitness AND doing your bit for the environment? HKPloggers looks to combine health and environmental awareness through collecting litter as they run! This Halloween why not get some 'exorcise' in before the evening partying begins. As an incentive to dress up all SPOOKtacular, they will also be running a costume competition where the winner will win a gift bag of zero waste good plus a jar full of candy! No tricks, all treats! After the event has ended, they will head on out to grab some drinks. For more info visit their Facebook page and www.wastefreehongkong.com.
Cute yet spooky? Discover both at finnish "SuperPark Hong Kong" SuperGhost House and special characters this Halloween season. SuperPark brings 'spooktastic' fun to Hong Kong this Halloween season. With a dual spooky and cute concept, you'll scream with joy at limited edition SuperHalloween characters, engaging activities and immersive decorations!
They have 4 limited-time promotions going on right now. Check it out on their website.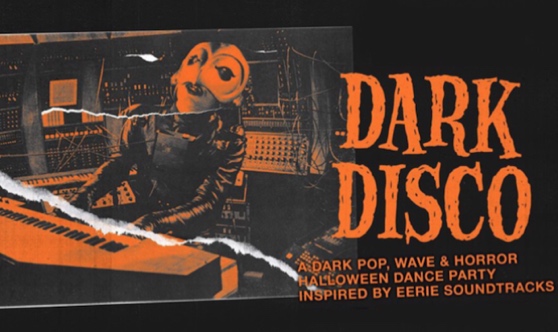 Potato Head Presents "Dark Disco" – a 'Dark Disco' inspired Halloween dance party inspired by eerie soundtracks. From the savage beat of dark pop, wave and disco music, expect harrowing Italian soundtracks and dance rituals from resident and international guest DJs.
Halloweekend at Maximal Concepts
On Thursday 31st October and Saturday 2nd November, a Halloween face-painting session will be held for children at Limewood. Throughout the Halloweekend, there will be a 'Trick or Treat' bowl at Sip Song where parents and children can try their luck to win delicious prizes or unwanted surprises! Both venues will also be featuring Halloween-themed drinks and desserts throughout the weekend such as Pumpkin Spiced Espresso Martinis and Creepy Crawly mocktails for the kids. On Saturday 2nd November, a costume contest for the Best Dressed Pooch will be held at Sip Song with a $2,000 Maximal Concepts gift card up for grabs!. Furry friends can sample Sip Song's dedicated doggy menu and all participating puppies will receive a complimentary pumpkin doggie biscuits. On Halloween night and Saturday 2nd November, Brickhouse will be celebrating with taco platters, cocktail pitchers and a Tequila Game Wheel for a chance to win free drinks and other prizes. A Halloween Pinata containing generous Maximal Concepts gift cards and more! Stockton and John Anthony will also be serving the special Pumpkin Spiced Espresso Martini.
Halloween Spooktakular Party at Maggie and Rose in Repulse Bay on Friday 25th and Saturday 26th October. Expect lots of fun activities to keep the children entertained! $450 per adult and $350 per child (1-10 years old)
The afternoon tea begins with drawing of divination sticks; each stick is linked with a scent and diners are eligible to try the essential oil that carries the scent as a protection throughout the adventure. A burning ritual ceremony will take place in order to start the whole spooky journey.
Expect devil mashed potatoes with meatballs, bite-sized desserts and canapés. Mummy macaroons, coffin plate cookies and Halloween creme brulee, and a Halloween seasonal drink, Butteryfly Pea that will make your own eyes pop!
Priced at HK$228 per person or HK$398 for two, available between 12noon – 8pm daily from October 3rd to October 31st, 2019.