Reading Time:
3
minutes
What to Watch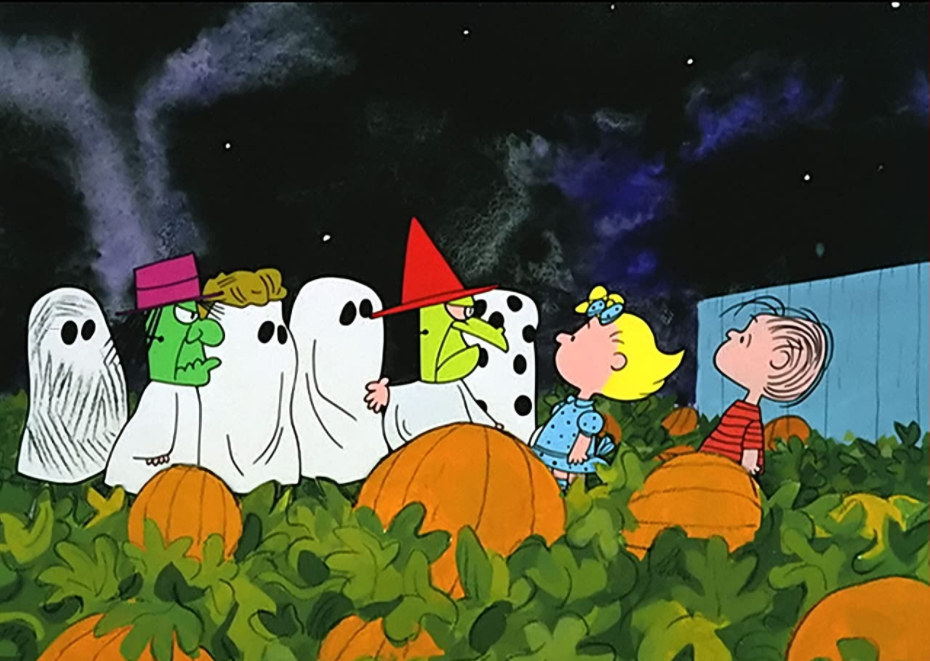 Looking for a Halloween movie that won't give the kids nightmares? Check out these age-appropriate spooky movies
Age 3+
Mickey Mouse Clubhouse: Mickeys Monster Musical
Age 4+
It's the Great Pumpkin, Charlie Brown
Alvin and the Chipmunks Meet the Wolfman
Age 6+
Toy Story of Terror
The Adventures of Ichabod and Mr Toad
Age 7+
The Nightmare Before Christmas
The Addams Family
Wallace & Gromit: The Curse of the Were-Rabbit
Coco
Age 10+
Hocus Pocus
Corpse Bride
Monster House
Paranorman
Age 12+
Gremlins
Ghostbusters
Edward Scissorhands
What to Read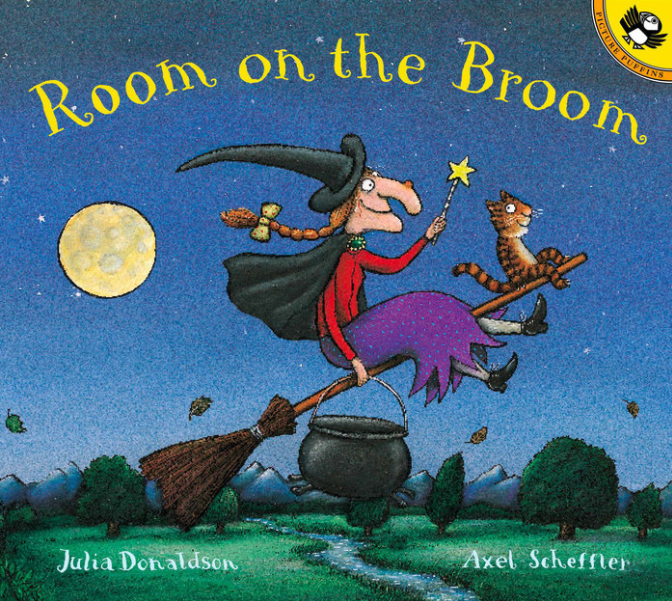 Read on for bedtime books with just the right amount of spine tingling suspense…
Age 2+
The Little Old Lady Who Was Not Afraid Of Anything by Linda Williams & Megan Lloyd
Once upon a time, there was a little old lady who was not afraid of anything, until one autumn night, while walking in the woods, she heard…clomp, clomp, shake, shake, clap, clap… With bouncy refrains and classic art, this timeless Halloween story is perfect for reading aloud. Available from Kelly & Walsh.
Age 4+
Room on the Broom by Julia Donaldson
It may seem a bit of an obvious choice, but we just couldn't overlook this classic, and brilliant, witchy wonder. A funny tale of quick wits and friendship in which the witch and her cat fly happily over forests, rivers and mountains on their broomstick until a stormy wind blows away the witch's hat, bow and wand. Available from Bookazine.
Age 6-8
The Monsters' Monster by Patrick McDonnell
What happens when the biggest, baddest monsters decide to build a huge monster of their own? Well, surprisingly he's happy, he giggles and he's just grateful to be alive. In fact, the very BIG monster shows three very BAD little monsters the power of boundless gratitude. Available from Book Depository.
Age 8+
Coraline
This critically acclaimed gothic fiction story, which is also an animated film, has just enough spookiness to keep slightly older children hooked, although some might find it a little too creepy. Within her family's new home, Coraline discovers a hidden, dark world. But through her surreal and strange adventures she also discovers her own inner bravery. Available from Bookazine.
Age 10+
The Night Gardener by Jonathan Auxier
Irish orphans Molly, 14, and Kip, 10, travel to England to work as servants in a crumbling manor house where nothing is quite what it seems. The Night Gardener is a dark and creepy story complete with a supernatural creature and several characters meet with a gruesome end. Available from Bookazine.
Age 12+
The Cavendish Home for Boys and Girls by Claire Legrand
Kids who like scary books will devour this thrilling tale about a spooky boarding school where, in addition to teachers who torture the imprisoned students, there are strange creatures and many sinister goings-on. Available from Book Depository.
How to Celebrate
EpicLand in Discovery Bay has gone all out for Halloween; every Saturday and Sunday in October there will be haunted house lazer tag, face mask painting and costumes.
Looking for an economical and environmentally conscious was to dress your children this Halloween? Retykle is once again running the Halloween Costume Swap. Simply drop-off your tyke's outgrown costumes at the Retykle Studio and swap for a new look!
Looking for an activity for the children to do at home? Perhaps a game of Scary Bingo, available for $265 from Petit Bazaar? Or let your little ones create their own Halloween decorations using giant Halloween colouring sheets with silver holographic foil available from Bookazine. Activity Box has created a special Halloween themed box suitable for children age 3-8 years. The box features four craft activities with step-by-step instructions and materials for each activity. Extend the fun with Halloween fun facts, jokes and a DIY Slime science experiment. $238.


Why not try: Ghoulish Halloween Cupcakes
Read More: The History of Halloween
Got a pooch at home? 7 Ways to celebrate Halloween with your dog
Looking for ways to make your Halloween more eco-friendly? https://retykle.com/blogs/retykle-blog/how-to-have-a-more-eco-friendly-halloween