Reading Time: 3 minutes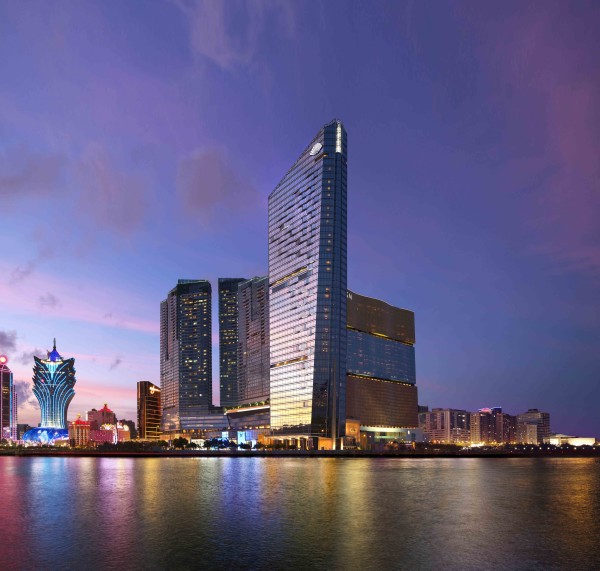 If you're one of the many people for whom the name Macau conjures up images of high-rolling gamblers and pool parties for twenty-somethings, it's time to think again: China's other "special administrative region" is changing – fast. While the casinos, nightclubs and mega-hotels are an ever-present feature, the territory has been on a concerted push to boost its family appeal. With more and more things to do, you're spoilt for choice, even on a rainy day.
For those of you hankering after a minibreak but loath to spend too much time in an airport, looking for a little rest and recuperation that will please grown-ups and littl'uns alike, Macau is the place for you. And if you're seeking luxury but your kids are adventure-hungry, the Mandarin Oriental's Dinosaur Explorer package is the real deal.
You get the weekend of opulence you've been craving for (and so do your kids, of course) – but the Mandarin knows that's not really what floats their boat, so included in the offering are tickets to two dinosaur attractions currently wowing the crowds at Macau Science Centre, an elegant building designed by starchitect I.M. Pei that's a gentle stroll down the waterfront from the hotel and sits beside a cute, giant rubber duck!

Room with a view
Among the Mandarin's many virtues is its location – within walking distance of the city's historic colonial centre, at the meeting point of two waterfront promenades, and less than 10 minutes from the Taipa ferry port. We went after work on a Friday evening and within two hours of leaving the office we were being led to our room – and what a room it was, with jaw-dropping floor-to ceiling views of the city's harbour and Macau Tower, which our boys watched mesmerised the following day as a procession of crazy people bungee jumped from the top!
After a quick spruce-up (in a stunning bathroom with top-of-the-range beauty products, naturally) we popped down to the hotel's own Vida Rica restaurant, and ate like kings. With a mix of delectable dishes including Cantonese, Macanese, Portuguese and other Western fare, there's something for everyone – and the restaurant has one of the best children's menus we've seen. After naughtily indulging in some out-of-this-world desserts, it was back upstairs for a splendid night of shut-eye, far from the noise we're accustomed to back home.
A full 10 hours later, we all awoke from one of the best slumbers we've had in years, to find our boys had slept in the mini bathrobes and slippers they'd found in the wardrobe! Then it was back down to the restaurant for a splendid breakfast buffet (top tip: try the mini Macanese egg custard tarts) before heading out to meet the dinosaurs.

Dino discoveries
First, there's the amazing Living Dinosaurs exhibition, where robotic life-size models of the extinct giants roar, shake, and make you quake. Then there's an hour-long 3D dinosaur film inside the world's highest-resolution planetarium (you sit back on a reclining seat to watch a state-of-the-art movie projected onto the underside of the dome above). And if that's not enough for you, you can wander any of the other galleries in this world-class museum – our favourite was the space section, where you can even take a turn at piloting a remote-controlled planet ranger.
Then it was back to the hotel for another treat – a massage at the Mandarin Spa (indulgent, rejuvenating and worth every penny) followed by a long play in the pool with the kids. We even found time to take a stroll among the tourist hordes in the old colonial part of town.
All in all it was a hugely satisfying break, and such little effort compared with other weekend options from Hong Kong. Yes, Macau has its glitzy, crowded and hectic sides, but with a refuge like the Mandarin Oriental, which is within walking distance of all the hotspots but also mercifully removed from them, who cares?
The city is only a stone's throw from Hong Kong – the western tip of Lantau is as close to Macau as it is to Central – and it offers a completely different vibe. The Portuguese and Cantonese heritage make a curious mix, and you'll find that while there are clear similarities with Hong Kong culture, everything is just that wee bit different too. It's a fascinating place that's well worth exploring – and if you go, you may as well
do it in style, and do it soon.