Reading Time: 4 minutes
Many Hong Kong families, who grapple with pollution, gruelling schedules and the perpetual buzz of city-living, are looking for a holiday that offers opportunities to unwind – places where the kids can play freely while the parents relax close by. Many are also looking for holidays that allow them to balance their parenting and family fun with personal growth and finding a sense of purpose. A health-focused wellness holiday might fit the parents' bill – but will it work for the children? The Farm in the Philippines is a family-friendly health resort.
Psychologist Dr Tara Levinson says, "Children model their behaviours, both positive and negative, from the adults in their worlds. Watching their parents try new things, change behaviours that are not so healthy, and work on being in the moment are wonderful messages for children to see. It is not so much our words that children follow, but our behaviours and actions. Thus, parents can start teaching healthy lifestyle choices to their children at a young age."
Tara says for some families, heading to health spas or on holidays that involve specific wellness choices may be about getting more quality time together, while for others it may be about establishing healthier relationships with food and stress. "This environment does foster communication and connection, which are keys to healthy family dynamics." Seeking new pleasures on holidays – such as the annual skiing excursion, mountain walking, or simply engaging in tennis or swimming – can strengthen a family's bond.
Escape to Wellness
And this seems to be exactly the kind of holiday The Farm at San Benito is trying to create. Set on a former coconut plantation in the Philippines, The Farm is a luxury resort which specialises in wellness holidays, detox cleanses and healing retreats, where families and children are welcome and thoughtfully catered for. Our recent visit was an experience filled with serenity and fun, thanks to the gentle hand of the resort's mindful management.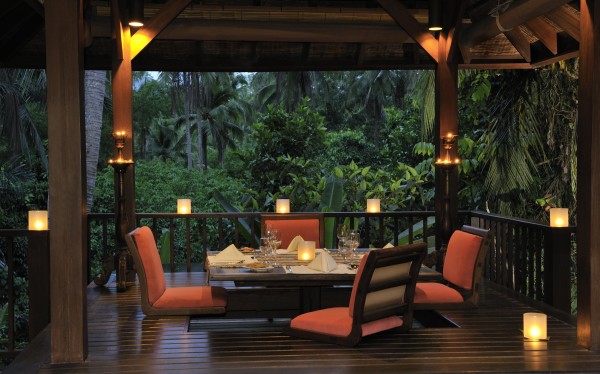 In fact, general manager Michael Di Lonardo and his team are attempting to create a new kind of family holiday: child-friendly with health benefits for adults. This sunny pocket of the world, a couple of hours south of Manila, is governed by the idea, Michael says, that it is a special place where "you learn, you see new ideas, you try things you wouldn't usually, and you learn to relax. It's life-changing." It's a place, he says, "where you find wellness again."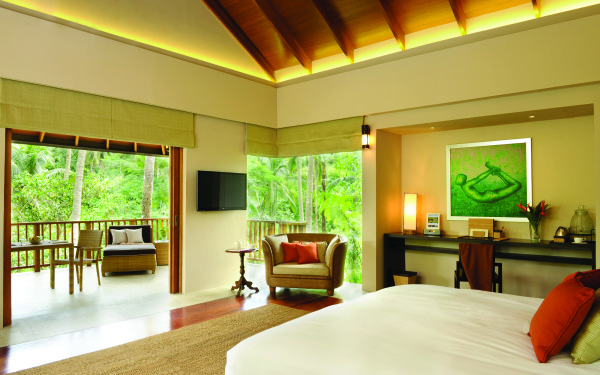 Guests at The Farm have plenty of opportunities for trying new things, all supported by a focus on the latest in wellness and detox. On any morning, adults can establish a new exercise programme, while youngsters can learn to climb coconut trees, take nature walks, learn yoga, or participate in cooking lessons with a private chef. "We will cater to what the family want out of the holiday," Michael explains. "If the kids want to learn to box, we will get a teacher in for them. If they want to learn how to cook raw vegan food like we do at the restaurant, we will teach them."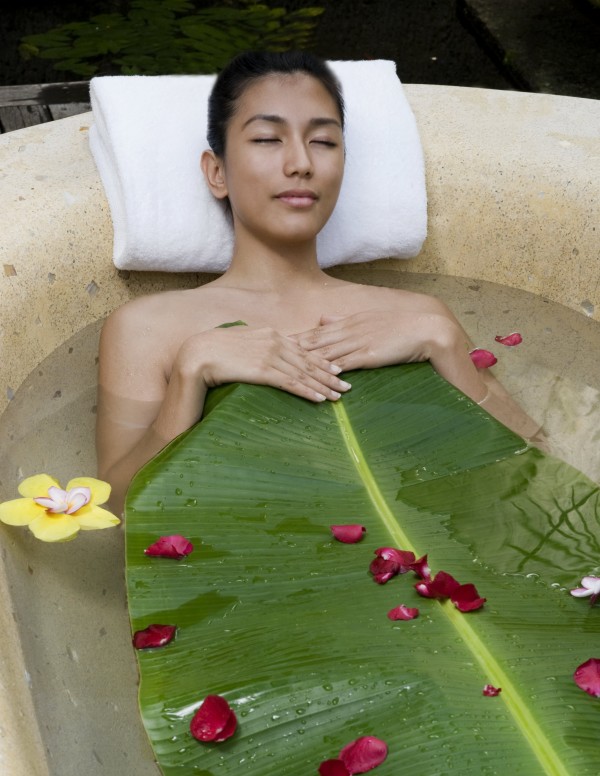 From coconut soap-making classes for children, through to energising sunset yoga and meditation for adults, what unites these activities is a sense of purpose, playfulness and responsibility, which is an attitude that feels to be at the heart of a family wellness holiday.
The Farm has a vegan-focused restaurant with a tempting blend of raw food, done with a modern twist – everything from organic greens and vegetables from the resort's own gardens, to sweet potato spring rolls with sesame cabbage and coconut chilli cream. And after three days of eating there, I felt as though ultimate health was within reach. The fuzzy "city" feeling in my head was gone. The hope is that with a spotlight on a strengthening and nutritious diet on holiday, children will naturally follow in their parents' enjoyment of such food, making it easier to integrate once at home.
If you're looking for an organised cleanse on your holiday, that's on offer for adults at The Farm. Accompanying treatments, such as peppermint foot scrubs, chlorophyll body wraps, a couple's massage under the stars, and spiritual yoga retreats, will round out an adults-only stay.
Ditch the Detox
Many wellness-type resorts offer some form of detox, but is the idea of a detox too mature for children to understand – and too difficult for a parent to achieve on a family holiday? Director of Flex Studio here in Hong Kong, Heather Thomas Shalabi, says: "I think it's a great idea to eat well and exercise on holiday and not use them as excuses to indulge in bad eating and laziness. However, I think detoxing is a different matter – detoxing may not be appropriate for children, and it may be very difficult for parents who are detoxing to participate in holiday activities with children. I would separate out the detox element."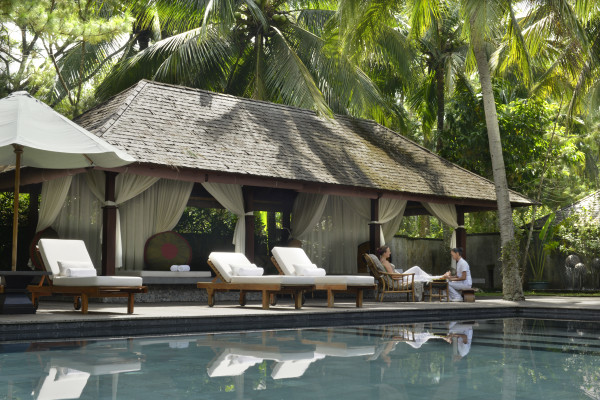 Jessika Carlestam, a 47-year-old mother to three boys, follows this idea, choosing to spend adults-only time at Atmanjai – a detox and wellness spa in Phuket – purely to detox, separate from family holidays. "It's a great place, run by Britain Michael Massey, who is available for you with support day and night. I have done a serious detox, which means no food – only vitamins, coconut water and shakes," she says.
For Jessika, a detox holiday with her children at a resort is out of the question. But a multidimensional approach to health that makes it an experience for the entire family – an extension of day-to-day life, incorporating healthy exercise, nutritional healthy foods and learning new things – can work.
Heather from Flex likes the idea of holidaying with children at resorts that offer spa services and healthy food, as well as yoga and outdoor activities. "Personally, as a parent, I am much calmer and have more patience with the children if I'm able to look after my health whilst on vacation; I would definitely count that as a benefit. [On a recent health-focused family holiday] we were able to push ourselves to do challenging long mountain biking trips as a family, which gave us a tremendous sense of accomplishment and cause for celebration. Occasionally, I even managed to get the children to join in with my yoga practice," she says.
A stay at a wellness resort like The Farm can bring families together with a sense of play and ease. We hope that we all packed a touch of inspiration and mindful living in our suitcases to take back into the toil of our daily lives.
Related articles: