Reading Time:
< 1
minute
These Heart Lollipops by Annabel Karmel make the perfect DIY Valentine's gift.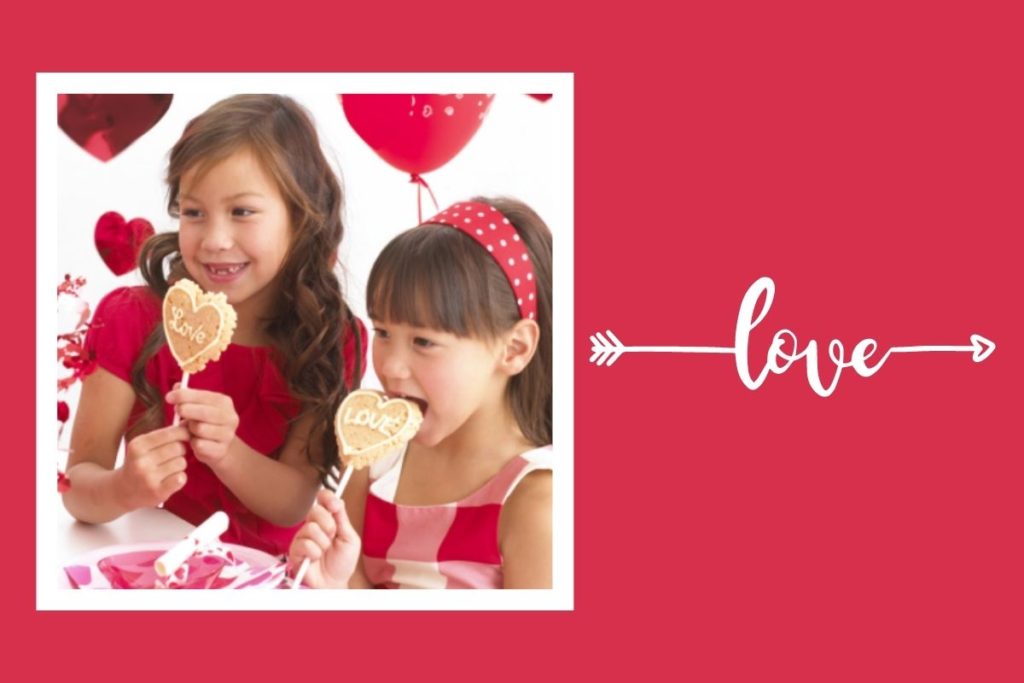 Prep Time: 15 minutes plus chilling
Cook Time: No cooking required
Makes: 6 lollipops
Great for: Kids 4+ Years
Ingredients
55 g butter
1 tbsp golden syrup
150 g white chocolate, chopped
2-3 drops red or pink food colour (optional but gives a nice pink colour)
50 g Rice Krispies
red writing icing
wooden skewers or lollipop sticks
Method
Put the butter, syrup and a pinch of salt in a fairly large saucepan, put the chocolate in a large bowl.
Heat the butter and syrup until the butter has melted then stir in the reed food colour, if using.
Pour the warm butter over the chocolate and stir until the chocolate has melted. Alternatively stir the chocolate into the butter and syrup mixture until melted.
Add the Rice Krispies and stir until the Rice Krispies are well coated in the chocolate.
Press the mixture into a heart shaped lollipop mould, add the lollipop sticks and chill until solid (approx. 2 hours). Remove from the moulds by levering gently with a blunt knife, and decorate with the writing icing.
If you don't have a heart shaped pan then line the base of a 20cm x 20cm (8in x 8in) cake tin with baking parchment and press the Rice Krispie and chocolate mixture into the tin.
Chill until just firm (about 30 minutes) then cut out hearts using a lightly oiled 6cm cookie cutter. Transfer the hearts to a baking sheet and chill until solid and continue as above. Insert a wooden skewer into each to make a lollipop.
Store the hearts in a cool place, or the refrigerator.
More Recipes here