Reading Time: 2 minutesNew French pastry concept, Le Dessert, has launched the unique Heart-Shaped Pavlova to celebrate Mother's Day. This beautiful dessert is made up of perfectly balanced meringue, genuine unsugared chantilly whipped cream, fresh fruits and delicious homemade coulis. Make it personal with a custom chocolate tag, gifting the ultimate treat for Mother's Day.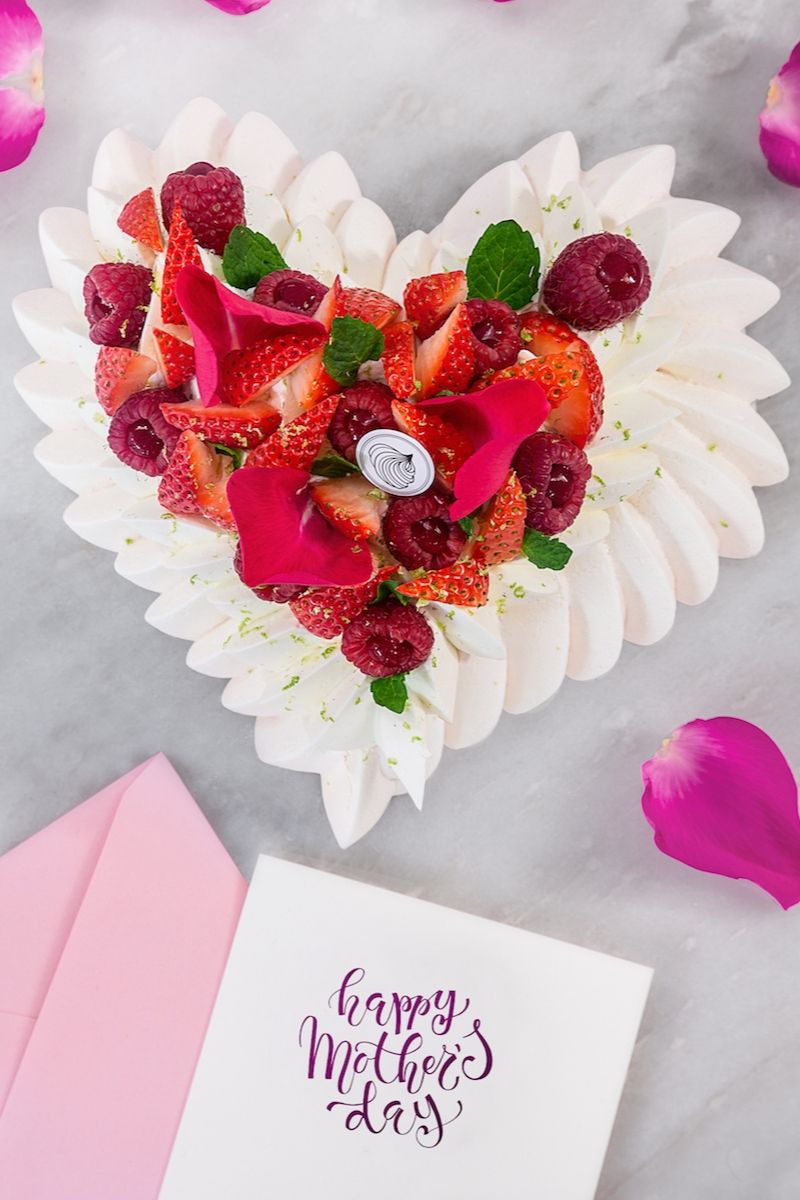 The Heart Shaped Pavlova is one of many delightful desserts that can be made to order on the day of your choosing. The decadent pavlovas are a signature dish as well as the creative Jar Desserts in a range of flavours from French Sundae to Strawberry Forest which are individually packaged and sealed perfect to take-away. Le Dessert offers a pre-order next day delivery service online, or collection from it's pastry bar & shop in Queensway Plaza, Admiralty.
As well as the Pastry Bar & Shop in Admiralty you can find Le Dessert at the newly launched pop-up pastry station in FAM restaurant in the West Kowloon Cultural District.
ABOUT THE MOTHER'S DAY PAVLOVA
The Mother's Day Pavlova is a unique heart-shaped Pavlova made especially to celebrate your one and only mum. Freshly made on the day of celebration the Pavlova features a unique meringue texture, unsugared Chantilly cream and fresh fruits. It comes with a homemade coulis jar and a free custom chocolate tag! Free delivery is available on orders over $500 throughout Hong Kong Island and Kowloon.
The Mother's Day Pavlova is available in 3 sizes and 2 flavours:
Sizes available
2 to 3 people: $250
4 to 6 people: $400
7 to 9 people: $600
Flavours available
Antoinette – Vanilla Chantilly cream, berries & mango, served with a raspberry coulis.
Louis – Chocolate Chantilly cream, mangos and passion fruit, served with a passion fruit coulis.
Visit Le Dessert, Pastry Bar & Shop: Shop No. C01aa, 1/F., Queensway Plaza, 93 Queensway, Admiralty, Hong Kong. Alternatively you can order online via www.ledessert.com or by sending a WhatsApp to 51827069 (payment via PayMe or Bank Transfer).