Reading Time: 6 minutes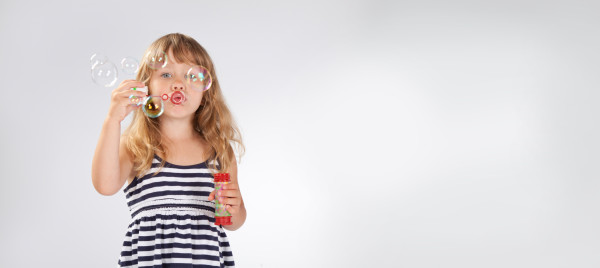 Science Club happened because I was put on the spot. You could say I'm more dreamer than doer. I definitely work better when I have a deadline. But when Donna, a new neighbour, a doer not a dreamer, came up with the light bulb plan of a weekly science club for our kindergarten girls, I felt I had to say yes. I'd long suspected I'd been putting work before fun and for sure I'd been a neglectful play date-arranger. My daughter and I are both homebodies in danger of hunkering down on the couch and never leaving it. I said yes, thinking a science club would probably never happen.
But then, the next Tuesday, it happened. The neighbour in question began with a bang. Literally. We found ourselves out in our estate's grounds, three pink-dressed girls in tow, dodging security cameras and ping pong balls erupting from plastic bottles. (The science bit? Gasses versus force.) The girls giggled, then screamed in delight, then gathered on the ground to launch their own concoctions. And, I think, in that moment, they were hooked.
In the beginning
It felt weird, initially, to gather each week at one or another of our houses with a purpose. My daughter is the type to wrinkle her nose if I suggest a favourite dress-up game for her while her friends are around. She likes to be in control. No prompting. So to commandeer her, and two other girls who were only just becoming friends, felt a little alien. I didn't know how to play the teacher role. Plus, they were wee girls, aged three and four. What did they need to know about science?
At first, we took tentative steps. Our experiments centred on what we thought would please three very girlie girls. One of the first was a tried and tested faithful: "magic" coloured swirling milk. This is where you add food colouring to a saucer of milk, and then touch it with a detergent-loaded cotton wool stick, which causes a reaction that makes the colours swirl together. I had a vague recollection of doing this at some after-school club, maybe Brownies, when I was young. We upped the ante, placing paper on the milk surface to make prints of the swirls. The girls loved it.
As time and discoveries progressed, we got bolder. We modelled bones and sockets from foil and toilet rolls; we extracted metal from breakfast cereals; we made flat drink fizzy again. After a while, we got more organised, grouping activities according to topics, which have come to include fighting gravity, engineering and the human body.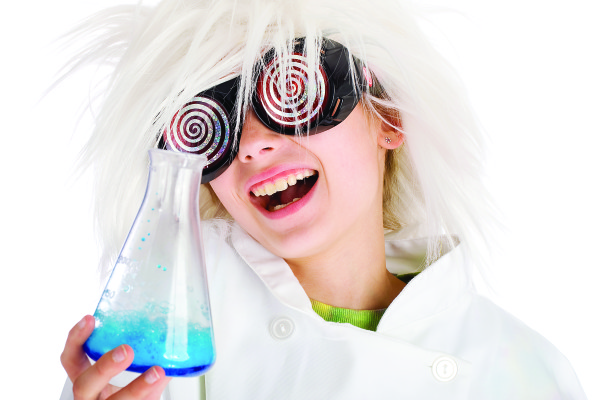 Kitchen chemistry
Predictably, the girls – and the mummies – loved food science, which could have gone on and on and on. Here we turned milk into cheese, we "grew" marshmallows in the microwave, and we threw ice cubes, milk, sugar, vanilla and salt in zip-lock bags, then shook and shimmied the mixture to make our own ice cream.
What I didn't expect was the total commitment by the children to explore what appear more offbeat, and dare we say it, boyish topics. A construction site opposite where we live prompted experiments based on building and structure. The girls tested the strengths of different shaped buildings with relish. Mums and daughters worked together to try and master building a geodesic dome with marshmallows and spaghetti. One of my lasting memories from this topic was when India, then four, built a huge pyramid using 100 or so paper cups. We were heart-broken when, minutes after posing for photos with it, she kicked it down. With a huge smile on her face, she said she wanted to try and build a bigger tower in a new way.
Surprise results
That's been the real discovery in our Science Club: That there is no wrong. And that the kids can come up with just as many possibilities as the mums, and that, sometimes, they succeed where we don't. Their little hands, for instance, were much better equipped than ours for exploring the inner workings of a pig's heart that sat on the living room table one Science Club session last year, having been freshly procured from a local wet market. We haven't really banged on about scientific principles, but we have developed them. We hypothesise, we test, we experiment. We haven't shied away from words like viscosity, blood cells and molecules, but neither have we insisted on or tested the girls' use of these words. Basically, they know Science Club as a fun weekly activity.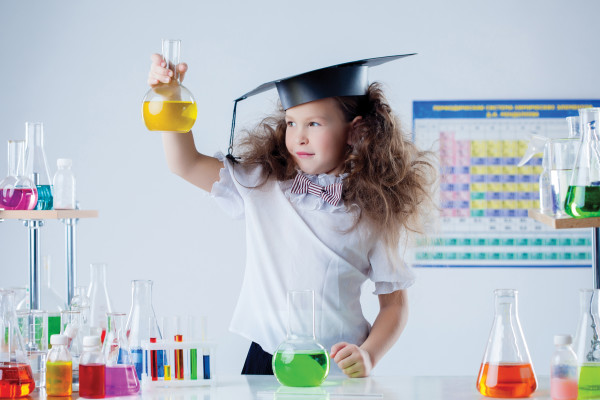 On the flip side, I made my own mum discoveries – including the meanings of those words mentioned above. (I scored Ds in my own science exams many moons ago.) I learnt that I needed the deadline to actually set aside time to prepare for my turn in the rotation. (Science Club meets weekly after school in the host's home, where we natter and play, do the experiments, and then eat dinner together. Thankfully, help from helpers means we don't have to plan or make the dinners!) And I also realised that the deadline allowed me to honour the 30-minute block of time with my daughter and her friends.
Let's not kid around. There have been times when I was running around 30 minutes before a session trying to source the marbles essential for any good handmade marble run; where I've put out an alert to the other mums for bottles because the stash I'd been astutely saving had been put out for recycling. There have been afternoons where Science Club feels like Whinge Club, where the kids are tired and the mums are too, and all we really want is a good gab and a chocolate biscuit or eight. But we know now that even three minutes in, the girls will be wide-eyed and batting their baby brothers out of the way so they can get on and really work things out. When we shout, "Science Club," the girls come running. It's amazing to think that the wise thinking of my (now) good friend and neighbour put those wheels in motion. (Motion is another great topic we've investigated.)
As a working mum, I don't think that I would have ever chosen Science Club. But Science Club seems to have chosen me, sparking my daughter's interest, prompting her to ask why and deepening all of our friendships to boot. Now, despite one founding member having emigrated, the oldest scientist going to Primary Two and the youngest starting school full-time, we'll be grabbling schedules, test tubes in hand, to make Science Club happen again this year. And since the girls' baby brothers are turning three, I suppose we'd better finally start involving them, too…
In the club
Getting a club together can be a great way to structure in quality time with your offspring, while strengthening the relationships you have with their friends and their parents. And don't worry about not being a teacher. Handsonnetwork.com, an Atlanta, Georgia-based non-profit organisation that promotes forming clubs as a community service, says, "Just bring your enthusiasm to inspire young minds." If science doesn't rock your world, there are plenty of other options:
Mum-and-daughter
book club
There's been a movement towards these book clubs in the US, which means there is plenty of information online about good books to select, discussion points and bookish activities. Try looking up motherdaughterbookclub.com. We also wrote about one Hong Kong option back in the March issue of this magazine, so you might look that up online (www.ppp.com.hk) and read all about it.
Maths club
Puzzles, card and dice games, even building paper aeroplanes and racing them against each other are fun and involving ways to explore maths. If you never thought numbers were fun, think again. Family Math, published by Lawrence Hall of Science, has more ideas than I could count for active problem solving and maths games.
Craft club 
Artsy mums and kids can get together to get crafty. The internet is abundant with crafting mum sites that can be reaped for inspiration. Start saving leftover fabric, card, paper and boxes that can be turned into future masterpieces. Here's a good place to get started with some easy-peasy crafts: club.chicacircle.com.
Games club
How often do the board games in your play cupboard actually see the light? Set up a weekly or monthly games night to share your family favourites and discover new ones. Try party games, traditional games from a different country, or games from history, like a traditional Victorian parlour game or Tosenkyo, a Japanese fan-throwing game for something different.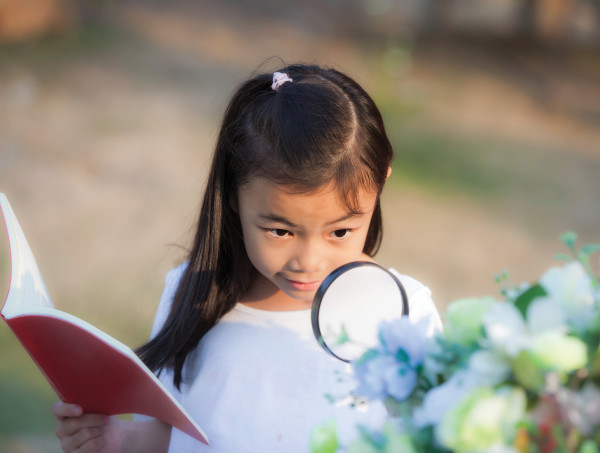 Club together
Fancy starting a club of your own? Here are some tips to get going.
Once you've decided on the type of club you want to run, find your members and set a schedule. I found committing to a three-week rotation kept me engaged, but not all clubs meet so regularly: some designate one weekend a month, for instance. Some meet as whole families, some are father-and-son clubs.
Decide where your club will happen. Your house, their house, a rented space or café?
Discuss who will do what ahead of time, and how much prep is likely. Science Club began with very little prep, which took the pressure off, but grew with our kids' enthusiasm.
Develop. We decided on pre-assigned topics a few months in, once we saw how interested the girls were and realised we could actually build on their knowledge.