Reading Time: 5 minutes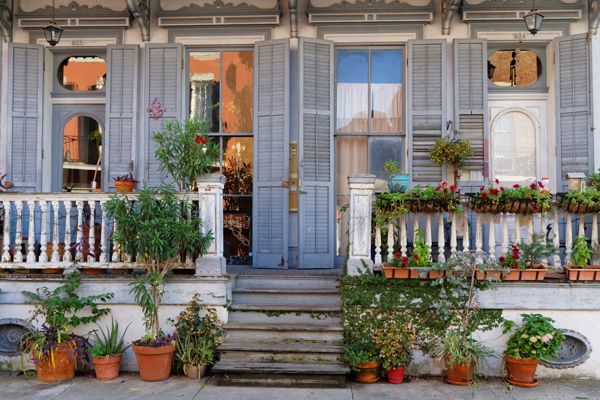 The inspiration for our annual US family road trip usually comes from food.  After watching a TV food show filmed in New Orleans featuring enticing local delights such as 'beignets' and gumbo, we knew that Louisiana had to be our next stop.
We are seasoned US roadtrippers, having ticked off California, Oregon, Washington, Texas, Colorado and New Mexico over the past six years (all with our young daughters in tow). These roadtrips aren't necessarily the easiest family vacation option, but they are always the most fun. Don't be intimidated by the idea of a long flight, coupled with multiple destinations. If you plan well and pre-book most of your accommodation then you will be ready for an unforgettable vacation.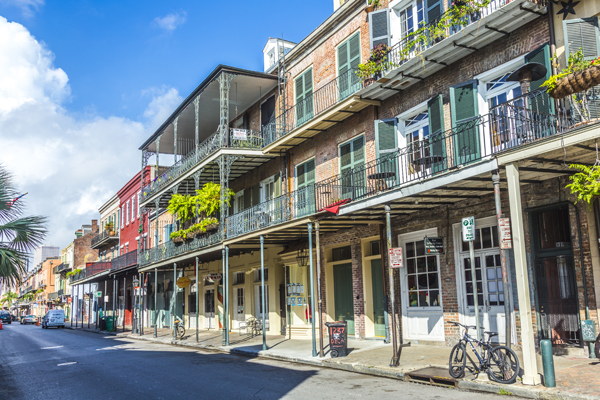 We started our Louisiana roadtrip in 'The Big Easy' aka New Orleans and the largest city in Louisiana. To get there from Hong Kong, we flew to Los Angeles, spent a night at an airport hotel, and then took a three and a half hour domestic flight.  After such a long journey, we treated ourselves to the only luxury hotel of our stay, the glorious Windsor Court.  Our hotel was walking distance from the French Quarter, the oldest neighbourhood of New Orleans. This was a convenient, family-friendly option as the French Quarter itself can become pretty rowdy at night, especially towards Bourbon Street.
New Orleans is exactly as you'd picture it: raucous and vibrant, with live music on every street corner. At night, it all kicks off on the aforementioned Bourbon Street.  Although there's a strict age policy in the jazz bars, the live music spills out through the windows for all to enjoy. Whilst you may consider New Orleans as a playground for adults, there's plenty on offer for kids. We had a great time exploring the Children's Museum, Audobon Zoo and the Aquarium of the Americas.  We weren't in town for Mardi Gras itself (held annually in February) but were able to get a wonderful behind-the-scenes look at how the floats are constructed, at the magnificent Mardi Gras World Museum.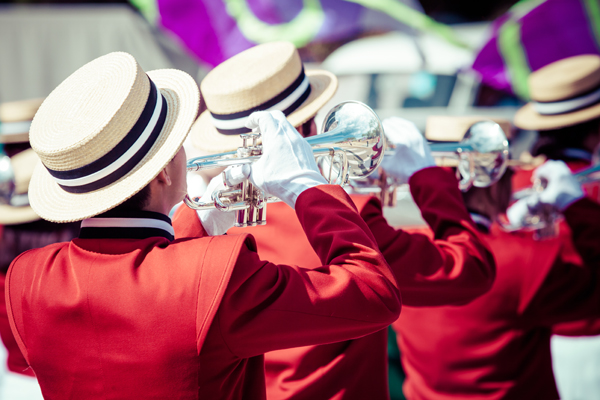 Having been seduced by New Orleans' foodie scene from our sofa in Hong Kong, thankfully our meals did not disappoint. From freshly made beignets (fritters covered in powdered sugar) at Café Du Monde to a roast beef and 'debris' Po'boy at the famous Mother's restaurant, no amount of exploring the city was going to burn off the calories consumed!
From New Orleans it was time to head out West to the Louisiana swamp, an hour's drive away. This is an area famed for its alligators (the state has close to two million in the wild), which is not something I had taken into consideration when booking our Airbnb rental, with its own pool! The Atchafalaya Basin is the largest river swamp in the USA.  It is a fascinating part of the world, one filled with unique nature and culture. We had our first encounter with the famous Louisiana alligator at the Greenwood Gator Farm, which houses and hatches up to 10,000 alligators per year. I had mixed feelings about seeing the farmed gators, who are bred for their skins.  However, the next day we had the chance to see them in their natural setting on the Cajun Man's Swamp Tour. Veteran of the swamp, Captain Billy Gaston navigated us through the bayous whilst educating us on the way of life and history of the swamp people. Later that night we all got the chance to sample alligator, although admittedly I told the girls it was fried chicken!
After a few nights in swamp country, we continued on to Lafayette, the heart of Cajun country. The Cajuns are descendants of French settlers exiled from Nova Scotia. En route we stopped off at Avery Island, home of Tabasco sauce! Here you can tour the factory and then sample limited edition sauces in the gift shop.
In Lafayette we stayed in another charming Airbnb rental, about five minutes walk from downtown.  Lafayette has lots to suit all ages, from Vermilionville, a living history museum, to a Science Museum and adjoining Children's Museum. We were also lucky enough to be in town for the Louisiana Hot Sauce Expo, which proved to be one of the most unique (and fiery!) experiences of our roadtrip.
From Lafayette we continued out West towards the Lake Charles region. Whilst Lake Charles itself is nothing to write home about, it is the gateway to the Creole Nature Trail All-American Road. This stunning 180-mile drive is known as one of America's 'last great wildernesses'.  The trail winds you through the marshes and out along the scenic Gulf Coast.
Whilst in Lake Charles, we had a memorable night at the Cajun Food and Music Festival staged in a local sports arena. I don't think there were any guests from outside Louisiana, let alone visiting from Hong Kong!  This was a great chance for us to hear live Cajun music and the girls had a blast dancing with the local kids and sampling delicious jambalaya and gumbo.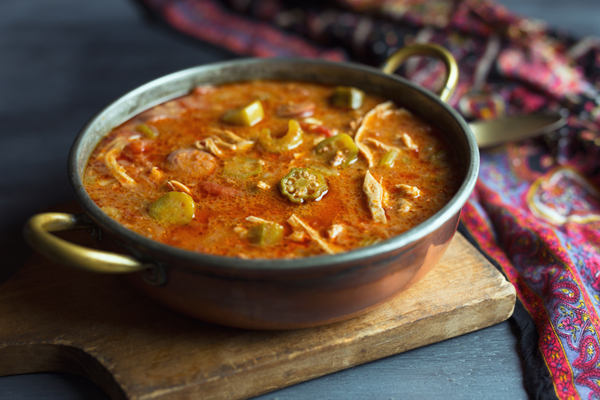 Our next stop was Natchitoches, the oldest city in Louisiana and the setting of the '80s hit film, Steel Magnolias. Filled with historic sites, creole plantations and colonial forts, this place is beautiful. It is an area populated with quaint guesthouses (including the house featured in Steel Magnolias) but sadly for us, the majority won't accept children under the age of twelve.
After visiting the charming, small towns of Louisiana, we were all ready for the buzz of a big city. Baton Rouge is Louisiana's state capital and was a welcome cultural stop. The city is filled with museums and attractions; many of them are located within walking distance of downtown and it was nice not to be so reliant on the car. The kids loved exploring the USS Kidd (a restored naval destroyer), as well as the hands-on exhibits at the Louisiana Art and Science Museum.   Another favourite attraction was the Capitol Park Museum, which has lots of fun interactive displays covering the best of Louisiana history and culture.
Baton Rouge is also home to the famous Louisiana State University (LSU) Tigers, one of the nation's top college football teams. We embraced the tiger spirit by actually staying on the LSU Campus at the Cook Hotel, which even has a swimming pool bestowed by LSU alumni Shaquille O'Neal. We all loved the experience of staying on campus and my daughters spent most of their time in Baton Rouge sporting their LSU Tigers cheerleading outfits!
The route back to New Orleans, takes you on the Great Mississippi River Road, home to a huge number of grand plantation houses. Our highlight was touring the stunning Houmas House and Gardens where we explored the life of a 19th century sugar dynasty.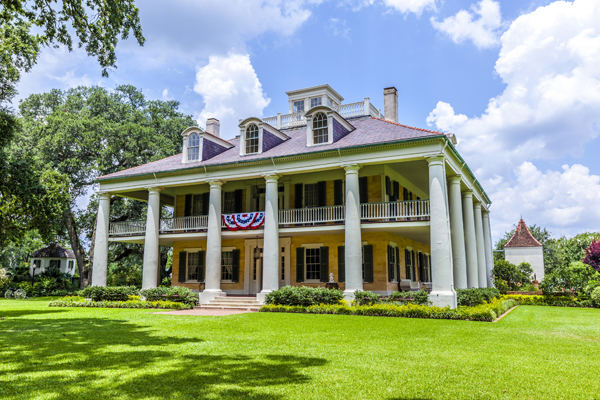 We rounded off our Louisiana adventure with one night back in New Orleans. This is a captivating city that has managed to bounce back following the devastating Hurricane Katrina. There is great music, food, laughter and surprises around every corner.
Louisiana has a famed Cajun saying 'laisser le bon temps rouler', which translates to 'let the good times roll'. This certainly rang true for our roadtrip there, from feeding gators out in the swamps to dancing the night away at the Cajun Music Festival. The Deep South served up a truly memorable adventure leaving us now with the tricky task of picking a state for next year's roadtrip.