Reading Time: 4 minutesIf you're looking for a great family ski holiday without having to fly to Europe or the US, the Club Med Sahoro fits the bill. In typical Club Med fashion, the team in Sahoro has created a place where families can enjoy an all-inclusive, activity-filled holiday on a reasonable budget. And, since the northern Japanese island of Hokkaido boasts some of the best powder in the world, you don't have to sacrifice good skiing.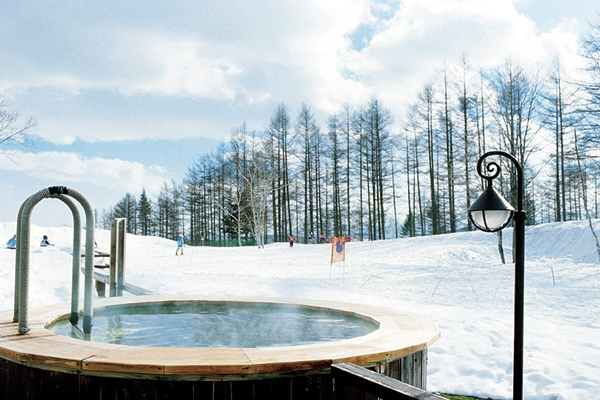 A two-minute bus ride transports skiers from the resort to the base of the slopes. Group ski lessons, available for ages four and up and in every different level from first-timers to experts, are included in the price of your stay, as are daily lift passes. Equally, snowboarding lessons are available for ages eight and up. Helmets are free and mandatory for all children and for any experienced adults who plan to ski advanced wooded trails. Wrist guards are also free and mandatory for all beginner snowboarding classes. The ski instructors hail from all over the world, comprising native speakers of English, Japanese, Korean, French, Spanish and more, ensuring you won't have any trouble communicating. Both you and your children will be able to develop your confidence and skills on the nine beginner and three intermediate trails. Advanced skiers will enjoy five trails and back country areas.
Travelling on a ski holiday can mean big, bulky suitcases and oversized luggage. But Club Med has that figured out too: leave your own gear at home, pack light, and rent high quality ski suits and equipment at the resort. A ski set that includes skis, boots, poles and a ski suit will cost about HK$660 per day for adults and HK$510 for children. Bring your own goggles and gloves, though, or be prepared to buy them at the resort's boutique.
This resort is all about the snow sports. But, in the rare event that you arrive when there's no snow, which unfortunately happened to me during my early-December, unseasonably warm stay, there are plenty of other activities to keep you and the kids engaged and active. For the four-to-seven and eight-to-ten sets, Mini Club will be a treat. Open every day and evening, the club will entertain your kids with arts and crafts, swimming in the indoor pool, and other sports depending on the weather. Pre-teens can join the Junior Club activities, which include ping pong, swimming, interactive games and more. And if lots of children are in the resort during your stay, they'll all be invited to practice for and perform in an evening show for the parents and other guests. Kids ages two to three years can enjoy the Petite Club. Available at an extra charge of about HK$500 per day, specially trained staffers will engage your tots in story-telling, finger painting, hide and seek and naps.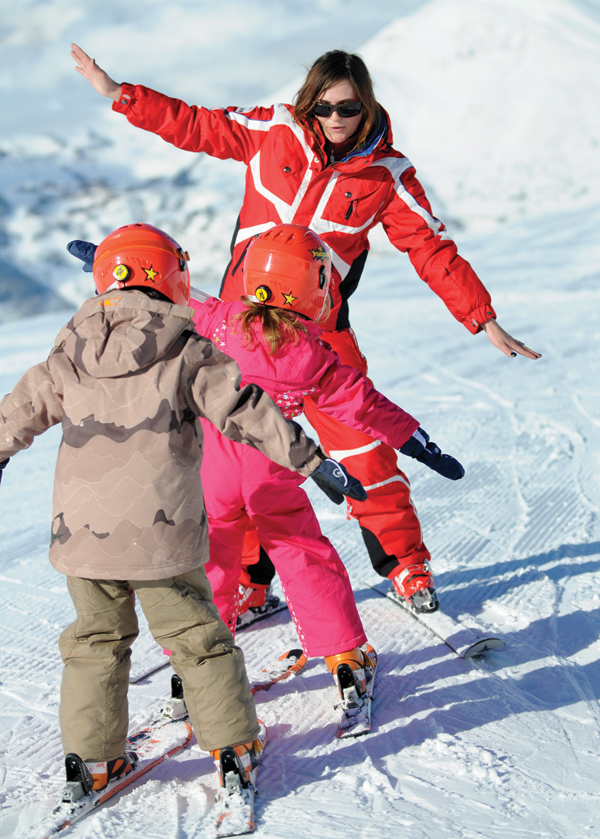 A range of activities is available for adults, too. Choose from yoga, water aerobics, archery, sushi- or soba noodle-making demonstrations, squash, mountain biking, horse trekking and more. To unwind after your busy day, take a soak in the outdoor Canadian bath or enjoy a massage in the Pirka Spa.
You won't be bored. And you won't be hungry either. A large dining area offers international buffets every day for breakfast, lunch, late lunch and dinner, offering locally sourced produce and meats whenever possible. If you get hungry in between, snacks are also on offer at the bar in the reception area. Food and drinks – including beer, wine and cocktails for the adults – are included in your price. The recently opened Mina Mina restaurant offers a more intimate gourmet dining experience in the evening for adults. Luckily, the evening Pyjama Club is available for the kids until midnight, so mum and dad can enjoy a quiet dinner together knowing the kids are being taken care of.
The Sahoro resort opened in 1987, and has just been renovated for the 2011 ski season. Once known for basic two- and three-star (or two- and three-trident, as they call it at Club Med) accommodation, the company has re-positioned itself and invested billions of dollars renovating all of their resorts to four- and five-trident levels. While calling the Sahoro resort four-star might be a bit of a stretch – the common areas are basic, but clean, built for lots of activity rather than luxury – the rooms are indeed lovely. Western-style rooms are available, but I recommend splurging on the Japanese-style deluxe room that comfortably sleeps two adults and two children, or one of the two suites available. The internet is slow and unstable, so it's best to leave the laptop behind for this trip and take advantage of the perfect excuse to enjoy disconnected, technology-free time with your family.
There are several ways to reach the resort from Hong Kong including flying direct to Chitose-Sapporo and then travelling to Sahoro by train (two hours) or car (three hours). Or, fly to Takachi-Obihiro via Tokyo, and then take a 45-minute bus ride to the resort. Your travel agent will help you work out the option that makes the most sense for your family, and both your airfare and transfers will be included in the price of your stay. Allow an entire day for travelling from Hong Kong to Sahoro, and then back again. It's a long journey – which feels even longer since it gets dark around 4pm – but still shorter than most European or US destinations and you won't have jetlag to battle. The resort's style is very casual, and it's well-heated, so pack light and plan to keep busy.
The Club Med philosophy of creating happiness and bringing people together has seen the company through 60 years of hosting guests. And at Sahoro, it seems to be a winning formula.
Editor's Note:  Prices quoted in article may have changed since original publication.