Reading Time: 5 minutesGreen, perhaps, is not the first colour that comes to mind when you hear of Hokkaido. As one of the premier ski destinations in the world, Hokkaido conjures up images of dazzling white, fine, powder-like snow blanketing the mountain ranges of this northern-most island of Japan.
However, the appeal of Hokkaido as a travel destination does not melt with the snow when the ski season ends. In fact, the diversity of things to do blooms in synchrony with the island's foliage as the temperature rises. By summertime – between July and September, when rivers swell from the melting snow, forests turn into lush hues of greens and gardens into an explosion of colours – the abundance of activities for every age in Hokkaido will make you wish for a longer summer holiday.
The best way to explore Hokkaido is with your own hired car. Driving here is a breeze, even for non-Japanese speakers. Roads are clearly marked and, as you might expect from the Japanese, motorists are polite. Car rental companies can provide GPS systems that can be set in English, and navigation is as easy as typing in the phone number of your destination! The GPS device will also tell you nearby rest stops and other tourist information.
There is much ground to cover in Hokkaido, which has a land area that is 80 times the size of Hong Kong. For the first-time visitor who wants to experience the most of Japan's captivating culture and natural wonders, an ideal itinerary is a seven-day trip that will take you on a circular route around the southwest tip of the island.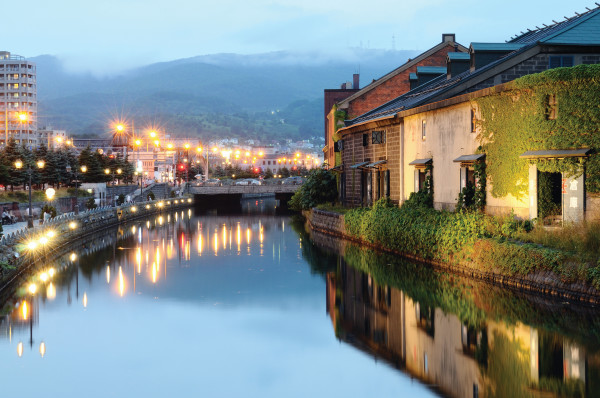 Day 1: Noboribetsu
Beginning at Chitose International Airport, head southeast towards the hot spring resort town of Noboribetsu. As you drive through this town, the foreboding sight of yellowish clouds of gas escaping from the cracks of Jigokudani (Hell Valley) will make any adventurous and curious traveller hit the brakes. This land formation is the crater of a volcano that is responsible for producing thousands of litres of hot water every day, rich in therapeutic minerals that make Noboribetsu's onsen (hot springs) some of the most sought after in the world.
Equally deserving of your time and attention are the delightful brown bears of Hokkaido at the Noboribetsu Bear Park. Locally known as higuma, this cousin of North America's grizzly bear is the largest land mammal indigenous to Japan. It was revered by Hokkaido's ethnic tribe, the Ainu, who believed that the higuma was a god. The Noboribetsu Bear Park, which has been raising and studying the higuma since 1958, is now home to more than 100 brown bears and aims to raise awareness of the animal's dwindling numbers in Hokkaido, which is down to about 2,000. The park is also an excellent venue to discover the traditional culture of the Ainu people.
A half-day will be just about right to spend at the park. If you have the time afterwards, treat yourself to a soothing dip in one of the hot springs in Noboribetsu (where you might just catch sight of a snow monkey!) before you head off to Toyako, where you will be spending the night.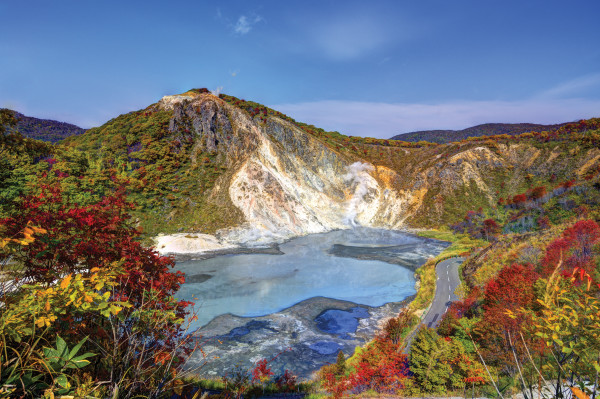 Days 2 to 3: Toyako
Sitting at the foot of the majestic but menacing Mount Usu volcano, the town of Toyako has been ravaged repeatedly by its powerful eruptions, one of which was as recent as the year 2000. However, it is the same violent, volcanic activity – which has been occurring since prehistoric times – that has shaped the breathless beauty of this town and its surrounds. Land shifted and formed craters that later turned into lakes, including Lake Toya in the foreground to Mount Usu.
You can learn more about the town's earth-shaking past at the Toyako Visitor Centre, which also houses a volcano science museum, where you will find evidence of Mount Usu's wrath, including actual ash deposits. And if you haven't felt an earthquake before, you will also get your chance to do so (without the worrying casualties) through the museum's earthquake simulator.
The rest of your stay can be spent enjoying the gifts of Mount Usu: you could take a cruise on a pleasure boat or go canoeing along Lake Toya, hike up the mountains, or take the Usuzan ropeway to catch a panoramic view of the Shikotsu-Toya National Park and get a closer look at craters spewing sulphuric steam. Don't forget to catch the nightly fireworks from April to October, which can be viewed from the promenade of Lake Toya.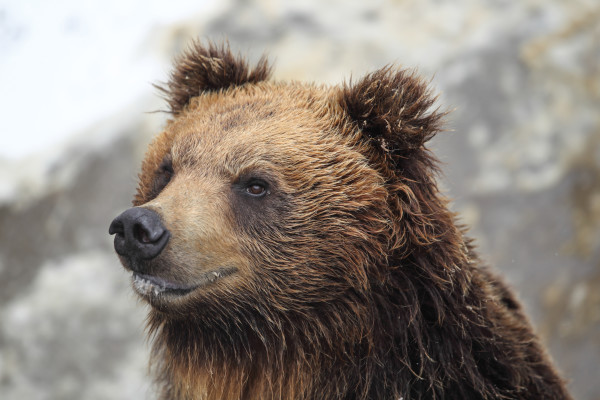 Days 4 to 5: Niseko
During the green season in this popular winter playground, snowboards, skis and poles are swapped for rafts, canoes, fishing rods and golf clubs. Climbing, cycling, kayaking, trekking – action-packed activities for everyone in the family abound. And if you are looking to
slow down a bit, visit some farms for fruit or vegetable picking, or discover more about Niseko's history and Japan's culture with a quiet afternoon in its art and history museums.
As a more established international resort town, Niseko has plenty to offer when it comes to facilities, organised tours and family-friendly attractions. One must-do for families with young children is "Pure" at Hilton Niseko Village. Exciting outdoor recreational activities – tree-treks, horse riding, zip-lines, hot-air balloon rides and more – will surely leave your kids happy and exhausted.
In Niseko, the cost of accommodation can be as steep as its world-class slopes. If you are on a budget, book instead at Kutchan, which is just outside Niseko.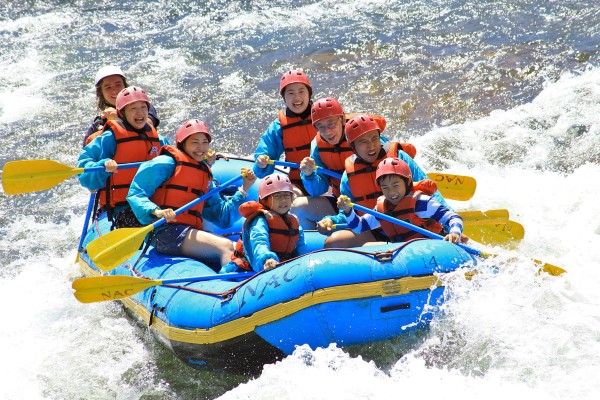 Day 6: Otaru
Prepare for your palate to be tantalised in the lively port city of Otaru. As a fishing port established in the 1800s, Otaru is well known for its seafood – so much so that it has a street dedicated exclusively to sushi restaurants! But, if you are seafood-averse, do not despair: Just head down to Sakaimachi Street, where beautiful aromas drifting from street food stalls, the splash of colours at the produce stands and the free samples (yes, free!) of delicate Japanese biscuits, airy Hokkaido cheesecakes and superb chocolates will delight.
If you are feeling guilty about your gastronomic indulgence, set out on a walking tour, exploring the historic canals, the herring mansions and the slopes that Otaru is famous for.

Day 7: Sapporo or Furano
If you've had your fill of nature-based activities and would like to experience the vibe of a Japanese city, then take a day tour of Sapporo, Hokkaido's capital.
Sapporo made its mark on the map when it hosted the Winter Olympics in 1972, the first ever in Asia, and the city still hosts prestigious international winter sporting competitions. A visit to its Winter Olympics museum is a real treat for kids and sports fanatics.
On the other hand, if you would like to end your journey around Hokkaido in a postcard-like setting, then drive further up north to the lavender and flower farms of Furano.
In full bloom during the summer, the flower fields of Furano could inspire the least artistic traveller to reach for an easel and paintbrushes. As the sun dips and casts softer light on the blooms, you sip a cup of tea, drinking in the beauty before you, and realise that this is how one should feel after a holiday: exhilarated, rejuvenated and inspired.