Reading Time: 8 minutesEver wondered what the local schools system is like in Hong Kong and whether it's an option for you? Whether you're just interested or you've already decided to give it a go, we're here to give you the lowdown on the admissions process.
Local School Admission Process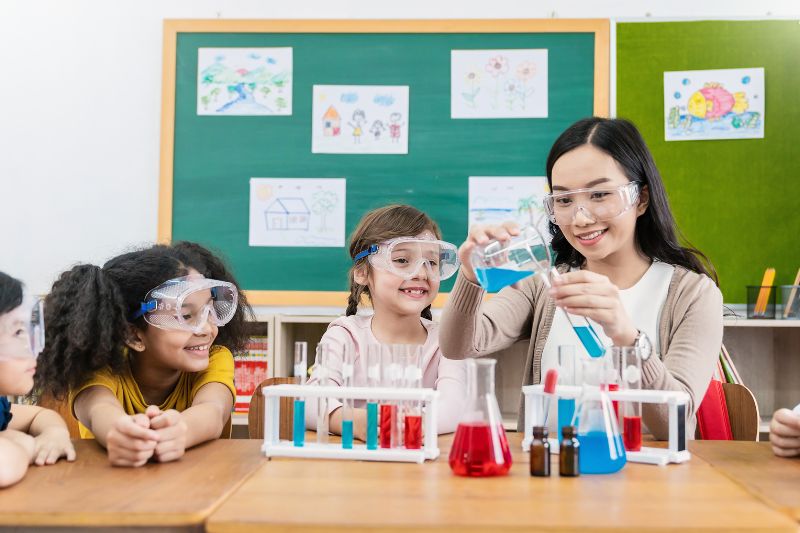 What Types of Schools are there?
Local schools in Hong Kong are either CMI (Chinese–Cantonese as a medium of instruction) or EMI (English as a medium of instruction), but they all tend to use both just to a more or lesser degree. If schools have an English stream, the Chinese (Cantonese and/or Putonghua) may be adapted to be easier, but Cantonese is still the main language of communication between adults and students. Correspondence with home may all still be in Chinese, so parents may require help to access this.
It's also worth differentiating between local schools which are free (government funded or aided schools) and direct subsidy schools (DSS), for which you still pay a fee, as they are only partially funded by the government.
Kindergarten Admission Process
For Hong Kong kindergartens children's ages are taken from January to December and your child will start in the year they turn 3. The application process begins the September before, so you apply when they are 2-years-old.
First you need to download a registration certificate for kindergarten admission from the Education Bureau website: www.edb.gov.hk. This will entitle you to local kindergarten education for free, but your child does need to be resident in Hong Kong and any kindergarten you apply to will ask to see their dependent's visa.
The application process varies, as some kindergartens have forms on their website where you can apply directly to the school, while others require you to go to the school to pick up a physical form and then you have to drop it off on a certain day. For these kindergartens, the earlier you get there the higher your priority will be.
If you want your child to go to pre-nursery, from age 2-3, you do have to pay for this, but it can be worth doing if you're an English speaker, both from the perspective of getting to know the environment and getting a leg-up on places for kindergarten.
If you're still undecided, Claire Pallister, a mother-of-three whose eldest is now in a local secondary school, recommends popping along to the school to see how they respond to foreigners, as this will give an indication of what your child's experience will be like. Responses can vary from hostile: "This school is for Chinese only," through confused: "We thought you'd made a mistake, this is a Chinese speaking school," all the way to incredibly welcoming: "On one instance, the headmistress hugged me and said, "you must be so nervous being the only non-Chinese speaker, welcome to our school," says Claire.
It's also worth considering the reason you want to send your child to a local kindergarten, as they are all very different from a language point-of-view. If you're on a budget, but not bothered about your child learning Cantonese there are some where the makeup of students is 50 per cent western. On the other hand, if you want your child fully immersed in a Chinese environment both linguistically and culturally, there are some with very few non-Chinese children. If you're concerned about your choice, then it's worth visiting to see how much English is being spoken to your child, as some educators feel that speaking in their mother-tongue will help settle your child in.
You might also be interested in What is STEM Vs STEAM Education?
Primary School Admission Process
Primary One Admission (POA) usually starts at age 6 (at least 5 Years 8 months when he/she is enrolled), since kindergarten goes K1 through K3, but if your child is born Sept-Oct, then you may hold them back and apply the year they'll be turning 7.
For your child to begin their primary education in the first year of a local school, you must apply for "Central Allocation." If your child has been to a local kindergarten, you'll be given the form, but if not you'll have to download it from the EDB website.
Before this you can choose to enter the "Discretionary Places Admission" if you have a strong school preference. In this phase you apply directly to one school of your choice, which can be anywhere in Hong Kong with no restriction of school district. Discretionary Place offers usually come in around November.
Unsuccessful applicants in the discretionary phase are automatically entered into "Central Allocation" where the government will assign you a number. When your turn comes, if there is a place at your top school you will be offered it; if not they look at your second choice then third until they find a place for you. On the central allocation form you can list every primary school you are interested in in order of preference, but only in your area. Central allocation application is usually from September to February and results are announced around July. If successful, you must register with the school. Even if you intend to continue trying for your first choice this is still worth doing in case you never get offered a place there.
You can still be applying to DSS and private schools while all this is taking place by filling in the schools' individual application forms. There is no central allocation for these schools.
If at this point you don't get into anywhere that you like, then you go to the so-called "Door-knock Phase," where you visit the schools you are interested in and ask for a place. Local schools will give you a form to fill in and then they will allocate the places available, so it's pretty much just a waiting game, although you can still head into the school periodically to keep yourself on their radar. If you are applying to DSS schools, it can be a painstaking and time-consuming process, in some cases heading to the school every day as soon as it opens to speak to the principal. If the school still has places left after everyone has registered, then you may be offered a place. This can take a while as places become available and fill up. Parents prepare for this phase diligently for all types of school, keeping files on their children to show what excellent students they are and even getting letters from previous principals to this effect. They may ask you to include things like proof of their music diplomas, which local schools generally don't, except perhaps when you get to the interview.
Putting the same school as your first choice for the discretionary phase and the central allocation for local schools can be beneficial. If you aren't offered a place and you turn up to door knock on the first day, your dedication to that school will be taken into account.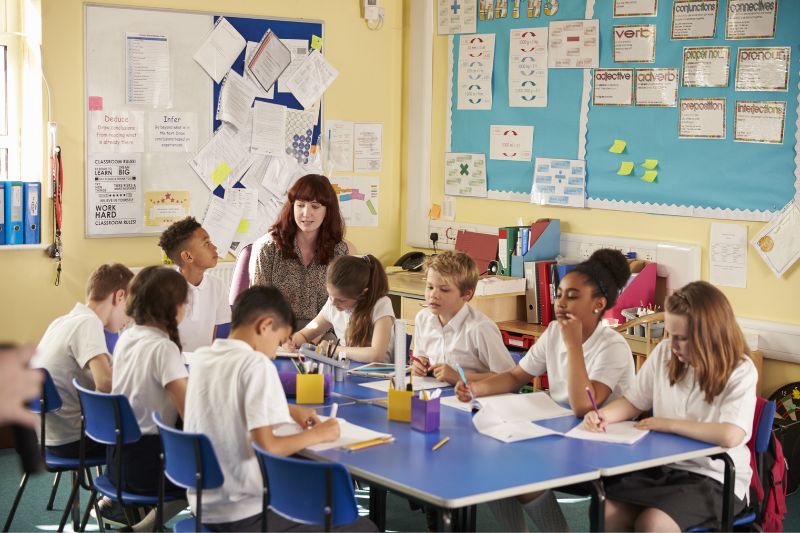 Secondary School Admission Process
When it comes to secondary school the selection process becomes even more complex. The secondary School Places Allocation (SSPA) is again divided into two stages, the Discretionary Places (DP) and Central Allocation (CA) only now schools are divided into 3 bands (1, 2, 3) depending on their previous performance, and each band is further divided into 3 (A, B, C). While primary schools are not divided this way, it's common knowledge which schools feed into band 1, 2 or 3, so people try to play the system from the start of their children's education!
If your child has been at a local primary school their teachers will tell you which band they fall into. If they have extra strings to their bow such as sports and native English level, the teachers may advise you to risk applying for a higher band school, but there is a danger to this since you could end up without a school that you like.
You can only apply to 2 schools at secondary level in the discretionary phase, which is around January. Again, you deliver your form directly to the school. There is also a sports/arts school called the Jockey Club TI College which anyone can apply to as a separate third option, but you really need to be at HK squad level (with proof) or have won arts competitions to be successful here. If schools like your child's application, they will interview them and sometimes the parents as well.
Everyone applying to an EMI school, regardless of nationality, is interviewed in English, as schools generally assume a native Hong Kong or mainland child speaks Chinese. It is the level of English they are interested in. However, for non-Chinese students (NCS), you may want to request an interview in Chinese as well. Remember that all schools still use Cantonese as their main language of communication, so if they don't realise that your child is fluent they may think you don't understand the way their school works and that you and your family would struggle with the environment. Although Cantonese is the most spoken language, even fluent Mandarin may help, since schools use traditional characters as their written language.
You receive your offers or rejections and then Central Allocation begins again. This time students' primary school grades are taken into account, so the students with the highest grades get allocated to their choices first. Whether you are applying for an EMI or CMI school your child will need top grades all around, which means they must also excel at Chinese to be successful. Often the top EMI schools can be filled with those whose academic English is good, but they may struggle to speak the language. This can be problematic for those for whom English is their mother-tongue. Furthermore the English curriculum is delivered by non-native English speaking teachers and the subject is taught with a heavy emphasis on grammar and accuracy, rather than literacy. A NET (Native English Teacher) will usually meet the class once a week to work on oral skills, that is if the school has one. Local secondary schools also generally don't teach Mandarin, only Cantonese. With the band system, students are constantly with others of similar ability, so there's very little diversity.
You can apply to DSS and private schools at the same time, but you can only accept one local school place or one DSS place at one time, not one of each or more than one local or DSS school. This means that as offers come in you have to accept or decline immediately. If  you accept a DSS place you may still wait for the results of the Discretionary Place allocation and if you get a better school, then you can release the DSS place and accept the government place. You can hold as many places for private schools as you like.
It's also worth considering your own priorities and values for your child in terms of their culture and social life. While schools do offer lots of sports and other extracurricular activities, which are often free, there is still a pressure to do well academically, so often the higher-performing students are very busy with tutors and other activities. "Socialising with other children can be a little harder in the earlier years, but if you put yourself out there this becomes easier," says Claire.
Find out How to Prepare Your Child for Secondary School
Categories of Local Schools
Local schools fall into various categories based upon the amount of Government funding they receive:
Fully Funded Government Schools – These are wholly owned and financed by the Government and run by the Education Department.
Aided Schools – These constitute the bulk of the local school sector. Many occupy Government sites but are run by independent organisations and have part of their costs met by the Government, based upon fixed teacher/pupil and pupil/ class ratios. A number are owned and run by charitable and religious organisations, the most common one being the Hong Kong Anglican Church.
Direct Subsidy Schools (DSS) – Created in 1991, this category of schools aims towards high educational standards. These schools receive a government subsidy equivalent to that provided on a per unit basis for aided schools but adjusted on a sliding scale linked to the top-up fees charged. The schools have great flexibility in deploying resources and are able to design their own curriculum within the local curriculum and have full discretion on entrance criteria and admissions.
Private Independent Schools – Schools in this category provide a similar structure to that of the international schools but with a bilingual approach. For schools such as the Independent Schools Foundation Academy and Yew Chung International School, the primary language is Putonghua, but the focus is firmly upon combining eastern and western culture and values.
You might also be interested in:

Questions to ask a Boarding School 
The Hong Kong Education System Explained